Eight ways to up-level your client experience
---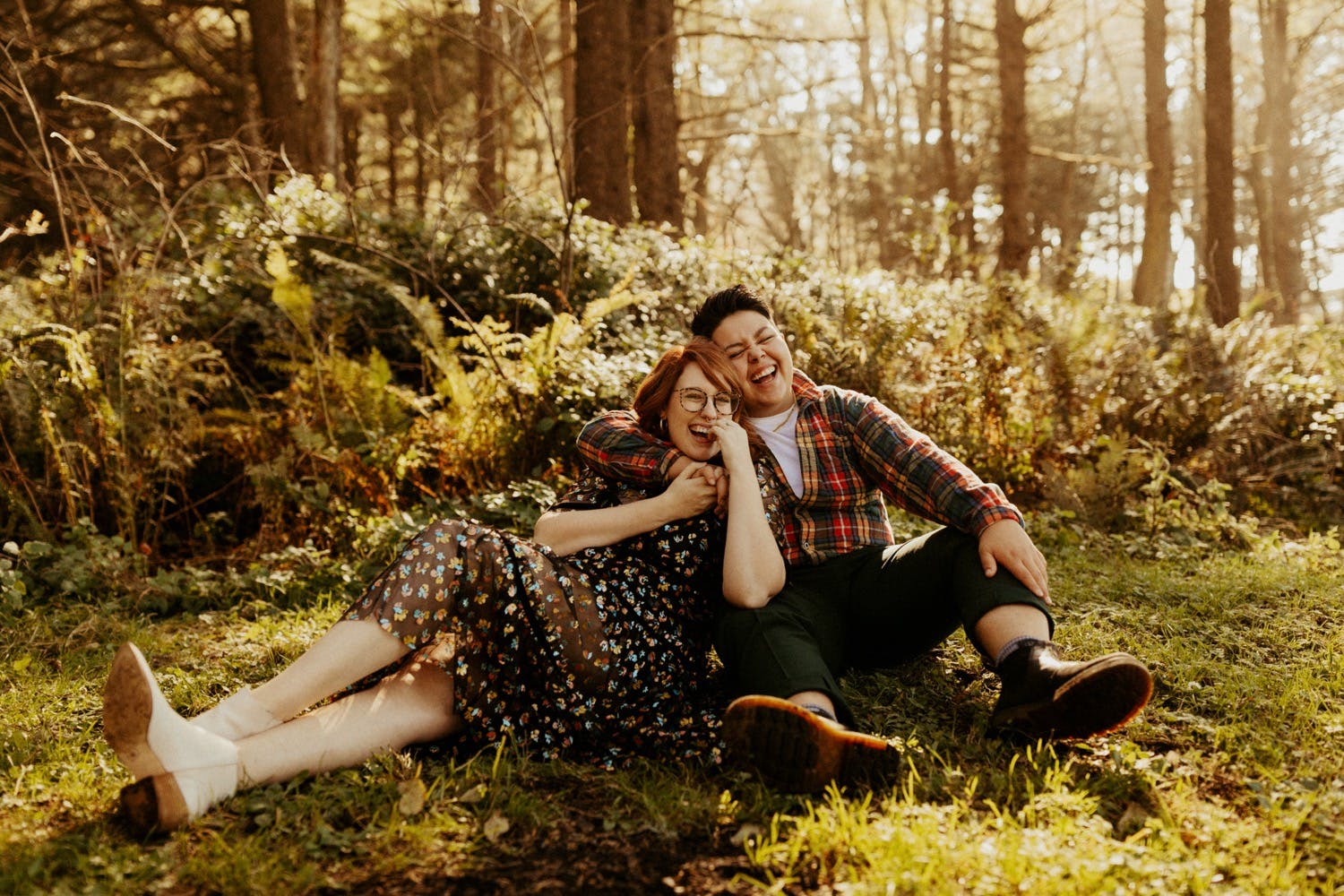 Image by India Earl
As a photographer, creating an incredible customer experience is arguably one of the most important elements of creating a successful business. When you put your focus on creating an exceptional customer experience, you will not only increase word-of-mouth referrals but also create customer loyalty (who doesn't love clients who keep coming back to you?!) Most of us, will already have some level of a customer experience mapped out. We believe that we can all value from reviewing this regularly and asking our selves, "how can I add even more value?" We have compiled a list of the best ways you can add more value to your client experience.
Educational content
Always put yourself in your client's shoes and remember that this is usually the first time they have planned anything like this! You have likely been part of 100s of weddings and will have a tonne of knowledge that will be of value to them. Craft all this knowledge into a planning guide that you can send to your clients upon booking. You could include advice on timelines, organising family photos and information on the benefits of unplugged ceremonies. If you do lifestyle sessions, you could send them a clothing guide to help them chose the outfit they will wear to the shoot.
Send them a welcome gift
Who doesn't love a surprise gift?! When your clients book with you, send them a little gift in the mail to thank them for booking you. This not only makes them feel valued but it also makes them really excited to work with you. You can make the gifts personal based on things they have said to you. Did they mention they love coffee? Send them some quality coffee and a cute mug. There are plenty of companies who can make send gifts on behalf of you! See some suggestions below.
USA: Marigold & Grey - https://marigoldgrey.com/
UK: A box of hugs - https://www.boxofhugs.co.uk/
New Zealand: Little Koha - https://littlekoha.co.nz/
Australia: A little Luxury - https://www.alittleluxury.com.au/
Send a thank you gift
The delivery of the images is usually the end of the job, end it on a high by sending them something they aren't expecting. Did the package they booked only come with digital files only? Why not send them a few prints and thank you note as a surprise. If the package they booked already includes prints, add something extra like locally made chocolate or a ceramic mug from a local business.
Be prepared on the day and be the expert
Your client will look to you as an expert, be prepared to wow them. Think of every question they may ask you and have an answer ready!
Some things to consider:
Be an expert with ties and bow ties
Have clear umbrella's ready in case it rains
Nice hangers for dress photos are often a little detail that's not considered by clients. Have some in your car that you can pull out if needed
Like any event, things can go wrong, people can get hurt - have a first aid kit on hand as well as something to remove dirt from clothes
Deliver the images faster than expected
Under promising and over-delivering is the something that is often talked about but can't be emphasised enough! Work out how much time you actually need to deliver images to your clients, and then work out the longest possible time it could take (factor in things like family emergencies and sickness). When you do this, consider what part of your workflow takes you the longest and think of ways you can speed this up. Speed up your image culling with Narrative Select, our AI-powered image culling tool. This will speed up your culling process like never before! You could also consider outsourcing your editing. Our friends at Image Salon will give you 50% off your first order using the code: NARRATIVE50
Always tell your clients it will take the emergency amount of time to deliver the images but aim to deliver them in the actual amount of time. Clients are always so stoked when they get their images earlier than expected!
Send them a sneak peek as soon as possible
The same applies as above, let your clients know they will get a sneak peek within a week but send them 2-4 images within 24 hours (if possible). It's so nice for clients when they have something to share with friends and family straight after the day. They will likely be shocked they got something so soon and sing your praises for it.
Once you have selected all the images, another nice touch is to send them a longer sneak peek in the form of a blog post using Narrative Publish which has a 'download images' button you can add to your posts. The client will likely share the link with their friends and family, which means they will be on your website and likely take a look around!
Be fast with your communication and add value
This is more important than ever. Planning a wedding can be stressful let alone during a global pandemic. Don't be the vendor who adds to that stress by taking days to reply to one question. Respond to everything within 24 hours if possible. If it's not possible, set that expectation by putting on an out of office with your response time.
If your couples have to make other plans, research alternative venues for them, send them elopement ideas and make sure they have your number so they know you're available to talk with them.
Get to know your clients personally
Take the time to connect with your clients and really get to know them. Send them a text on the day of the shoot, add them on social media and even start tagging them in memes if that's your jam ;) Once the shoots are done, it's also a really nice touch to remember things like their anniversary or birthday! This makes them feel extra special and keeps you top of mind.
Everyone's client experience will look different but the most important thing is that we take the time to craft this carefully and revisit it often. When your clients feel valued, they will go the extra mile by referring you to others and writing a killer review. If you have any other customer experience must-do's we would love to hear them!