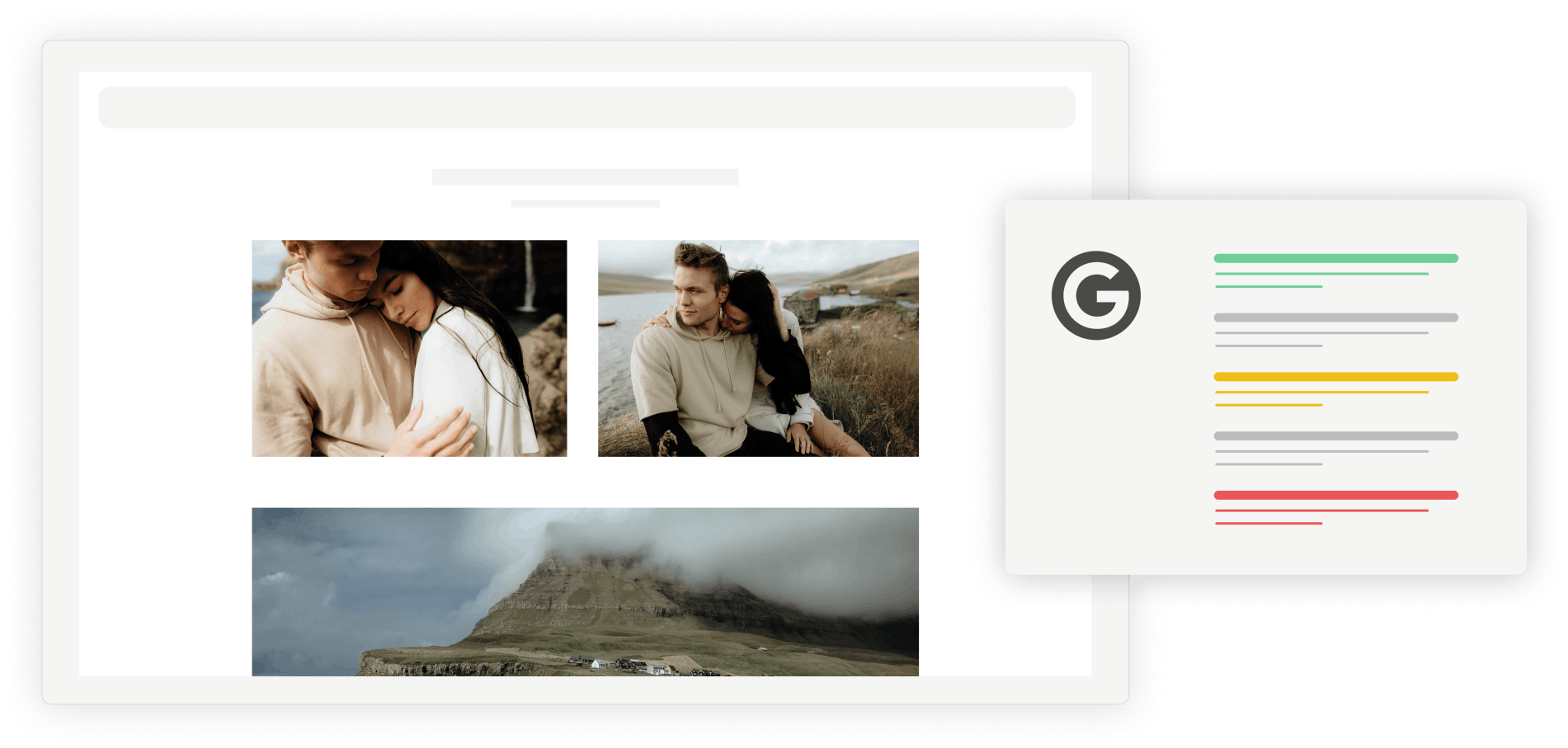 We know SEO can be a tricky and overwhelming practise to get your head around. That's why we created an SEO keyword tab within Publish to help guide you.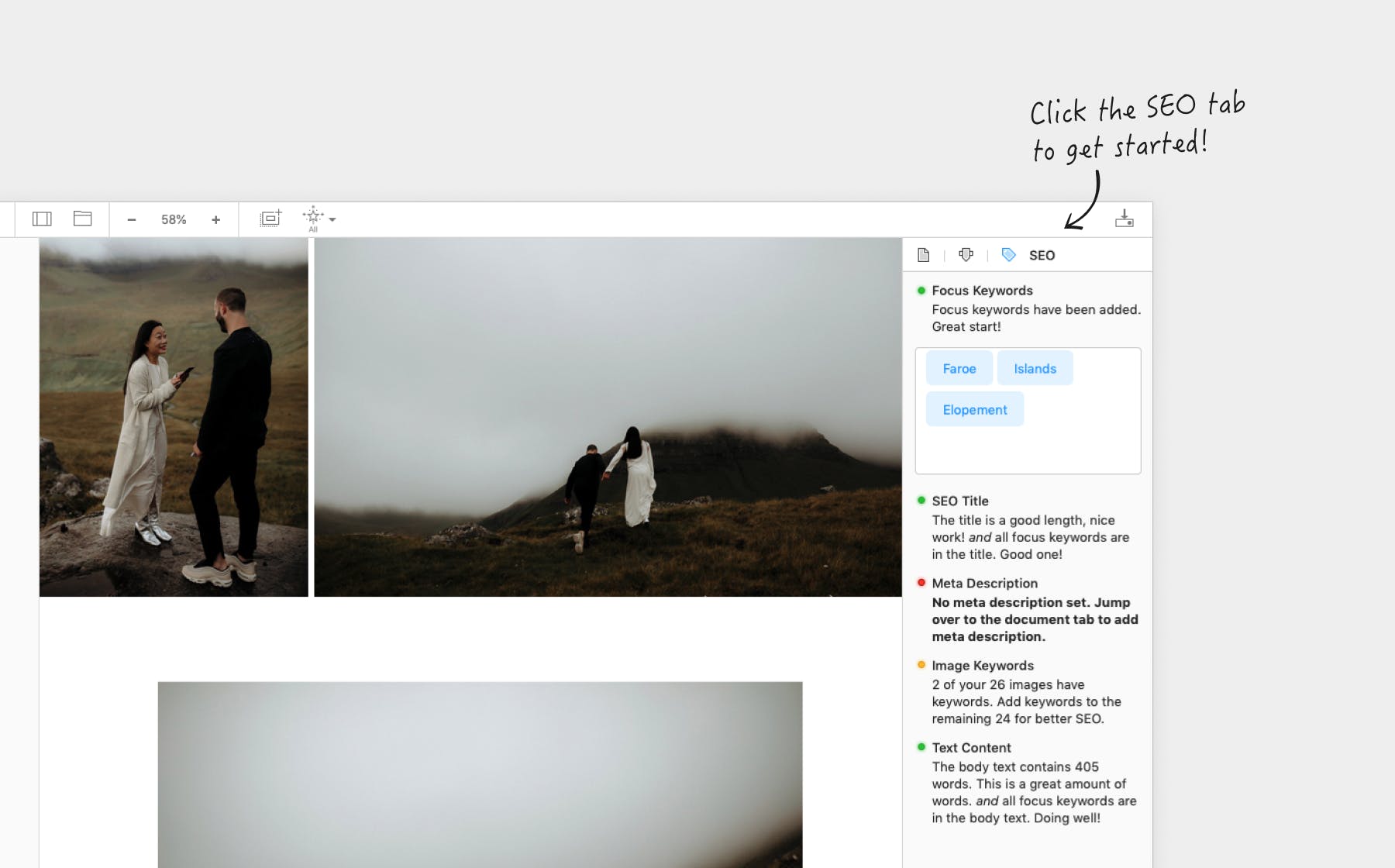 Once you are in the SEO tab, simply enter in a keyword you want to rank for e.g. 'Faroe Islands elopement.' The SEO tab will then provide you with feedback based on:
Text content
Meta description
Blog post title
Image keywords/Alt tags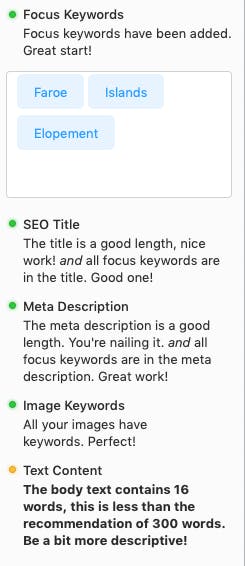 We hope that this guidance can steer you in the right direction, and with consistency help improve your rankings!