How to compress your Raw files: Rawsie Review
---
As photographers, we're constantly dealing with thousands of RAW images, which take up a huge amount of storage space and can be a bit of a headache to manage at times. There are many ways to compress JPEG files, but until now, there have been very few options available for RAW files.
I recently tried Rawsie to compress my RAW files and I can see great benefits to implementing this software into your workflow. The aim of this review is to highlight the key features Rawsie offers, so you can decide if this software is worthwhile for your business.
What is Rawsie? 
Rawsie is a downloadable app for Mac that compresses your RAW files by up to 80% without losing quality. 
Rawsie and its parent company Dotphoton were founded by a professional wedding photographer Eugenia Balysheva and quantum physicist Bruno Sanguinetti. Eugenia was struggling with the storage and speed of file processing when editing photos, and luckily her husband Bruno had dozen of years of research in the physics of imaging, so eventually came up with a breakthrough compression algorithm. You can read on their story here.
Originally the idea was to make photographers' lives easier and lighter, literally. That's how Dotphoton was built. Thanks to Bruno being a well-regarded scientist in the industry, Dotphoton started getting queries from other scientists, microscopists, people in the industry working with big data.
Rawsie has two options available for compressing your files:
Compressing individual Raw folders
You can do this before you import your images into Select and then go on with your normal workflow!
Compressing your Lightroom catalog 
This option is the most commonly used for Lightroom users as it automatically relinks the RAW files back to the Lightroom Catalog.
Why Rawsie? 
You may be thinking, why should I use Rawsie over a DNG converter? Rawsie only uses a DNG converter for file conversion, not the file compression itself. Once the files have been converted, Rawsie then runs its own compression algorithms to optimise the data within the DNG. In short, a standard DNG converter does not offer significant compression without losing some of the quality. Rawsie on the other hand offers the best of both worlds – preserving image quality and offering a size reduction close to that of a JPEG.
The key benefits of Rawsie: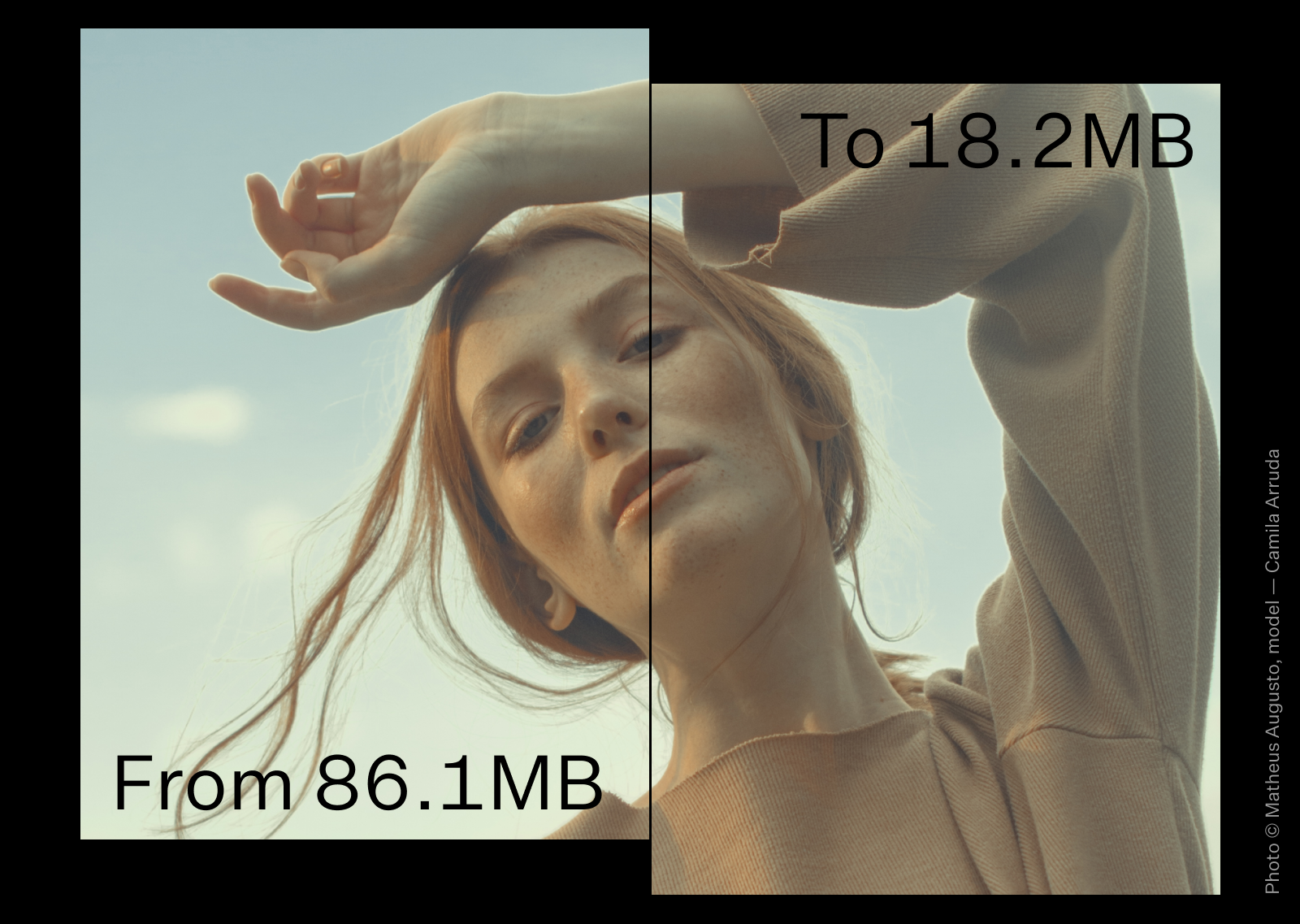 Quality 
With Rawsie you can rest assured that the resulting file, when compared to the original RAW, will feature:
No dynamic range change

No pixel resolution change

No bit count change

No lossy artefacts

No color loss
Money saved
It goes without saying that the biggest benefit of using this software is the amount of storage space you will save – which also means money! I really love this calculator on their website: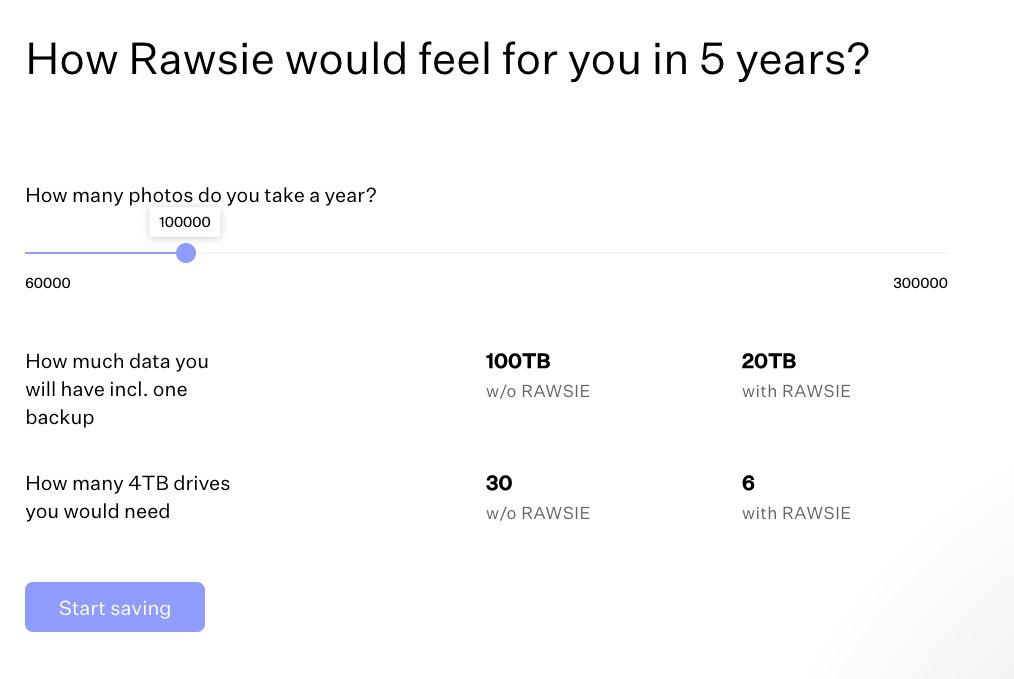 If you shoot 20 weddings a year with an average of 5,000 images per wedding that is 100TB of data in 5 years! That's a whole lot of hard drives you will need to buy!! With Rawsie, you can save yourself buying 20TB drives – which is about $3,000! 
File back-ups 
You may be hesitant about putting your original RAWs into an app to be compressed. I was too. However, the great thing about Rawsie is that original files will never get deleted and you can move them to a new destination preserving the original folder structure.
Easy to use
Although I am a professional photographer, I am not a professional computer user. In fact, I get confused very easily with new software! So the first thing I assess when using any new software is how easy it is to use. 
I'm happy to say, I found Rawsie self-explanatory. From the very first screen you see, they clearly explain each option. They then offer a simple drag and drop option, or you can just choose from a folder. Easy!
It's fast
Speed is another thing that is often a deal-breaker for software. I thought it was going to take a lot longer than it did, seeing as it is handling such large files. On average, it took only 0.7 seconds per image (6 core Macbook Pro). 
Pricing
Rawsie has three pricing options:
Free - (30 images per day limit)

$79/year (unlimited images, free updates, new cameras added regularly, next year cancellation)

$199 once (unlimited images, free updates, new cameras added regularly, yours forever) 
This pricing is quite attractive when you compare it to the amount of money spent on hard drives or other long-term storage options. 
Conclusion

Now that I have tried Rawsie, it honestly feels like a no-brainer to have as an essential part of your workflow. Download their free trial and try it out for yourself! Or, if you see the benefits straight away - go for their yearly licence with the coupon... you can use the NARRATIVE10 for $10 off