Narrative x Chasewild Preset Holiday Gift
---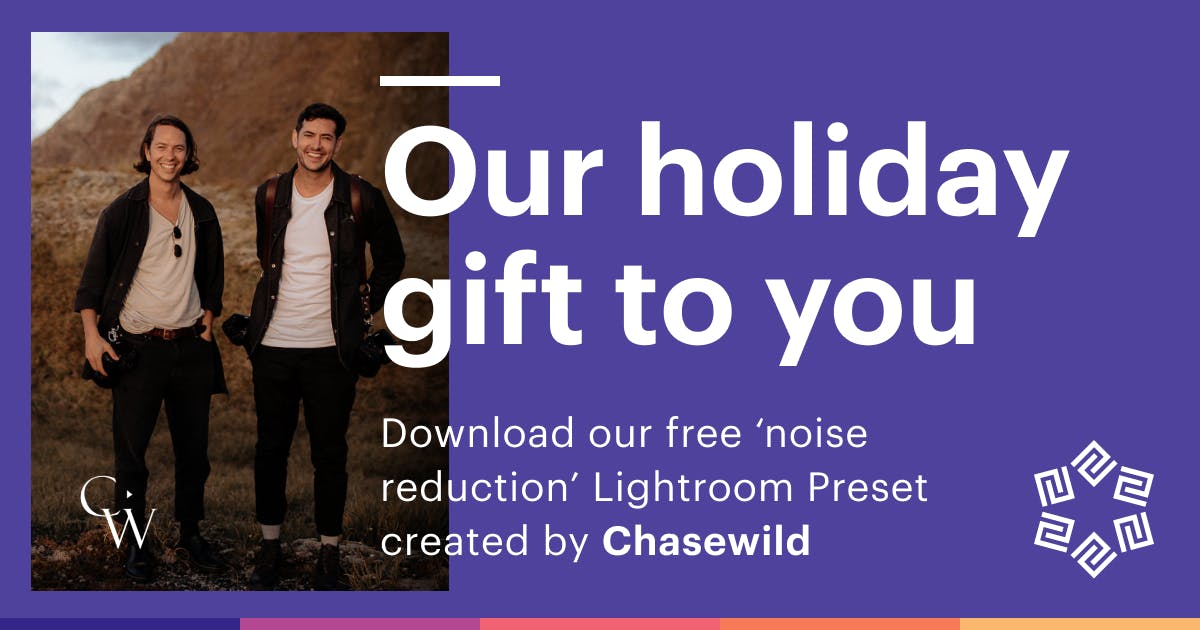 We wanted to give something special away to our photographer friends and we came up with the idea to create a helpful Lightroom preset!
We worked with the experienced photographers from Chasewild to create an awesome preset that will help you with reducing noise when you're editing your photos.
Below is the link to download, a video tutorial and message from Cam with more info on the preset and how it works...
Hi, it's Cameron here from Chasewild Class.
Together with Narrative, we have made an ISO adaptive preset for Lightroom that will get your noise reduction accurate and on point across all of your images.
What is an adaptive ISO preset?
An ISO adaptive preset automatically detects the ISO your RAW was shot at and applies the perfect amount of noise reduction for that exact ISO.
So if your image was shot at 200ISO, you apply the preset and it figures out it needs to add '9 Noise Reduction. Apply the same preset to a 10000ISO image and it applies 40. It's magic.
Without this, you will have to adjust the noise reduction manually to suit every image you have (this takes SO much time) or apply a generic amount of noise reduction with your main preset - this would mean you have the same noise reduction on a 100ISO image and a 5000ISO image - not ideal.
This new ISO adaptive preset help you get precise with your noise reduction and greatly speeds up your workflow.
Included in the download are two adaptive ISO presets.
Normal and Strong.
The normal preset adds a medium amount of noise reduction across the entire ISO range. This takes away most of the noise without creating a super smooth look.
The strong preset is for those who like to use noise reduction to make the image smoother. It adds an extra bump of noise reduction.
Chasewild Class
Chasewild Class is the educational arm of Chasewild Photography - internationally renowned wedding photographers. Chasewild has a history of helping emerging photographers break into the market, upgrade their photography skills and launch successful businesses. We offer editing presets and online classes through our brand new platform Chasewild Class. 
Click here to download the preset.
Click here to subscribe to Chasewild updates and get exclusive discounts.
For more info on Chasewild visit their website: www.chasewildclass.com