The best themes for a photography website
---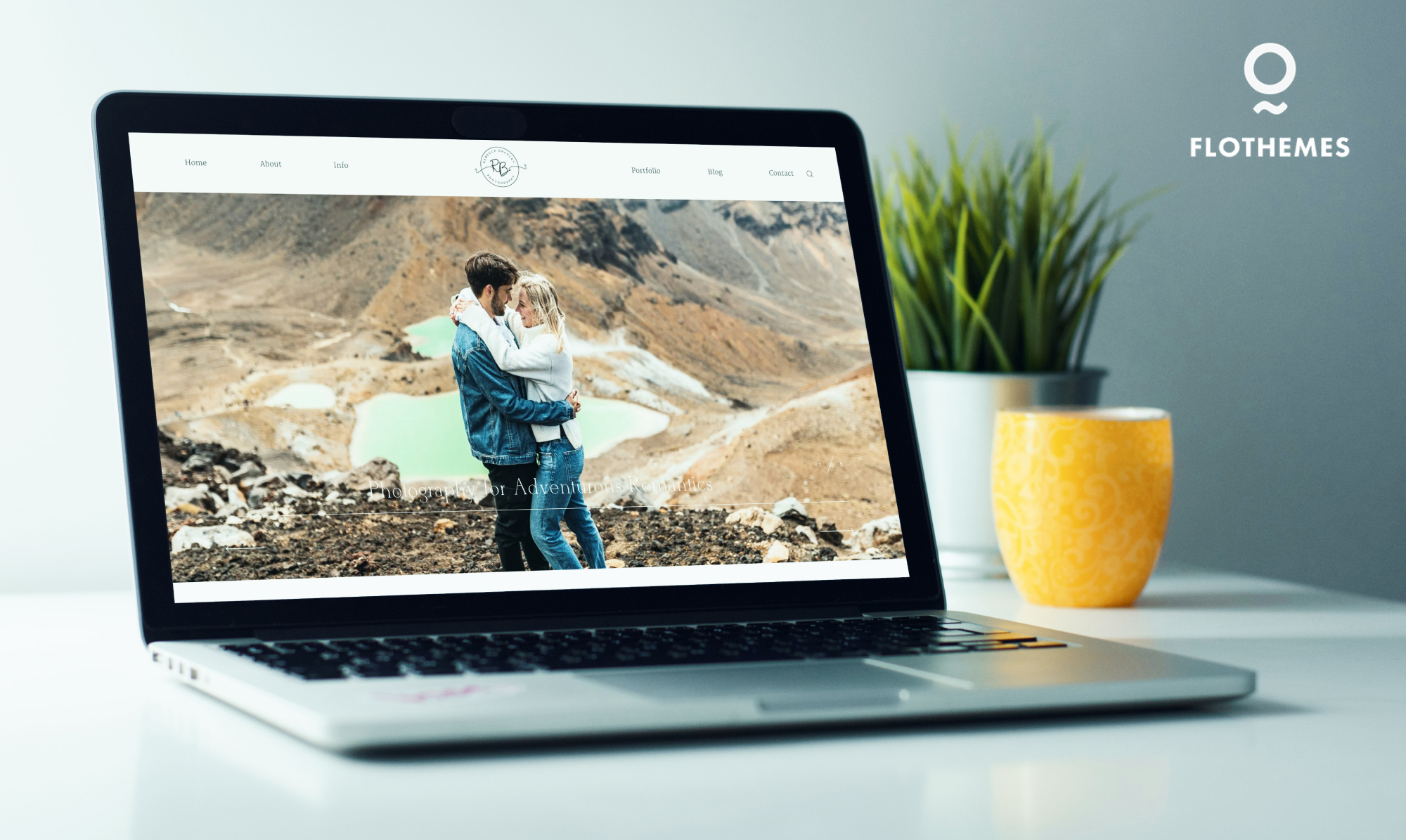 Building a website can be overwhelming. Not only are their several website providers, but there are also literally 1000's of theme options. It's an important decision as your website is often the deciding factor on whether someone enquires with you or not.
When I first started my photography business, I went with WordPress as I knew I wanted the option to have a custom-built site later down the track. At that time, I chose a theme that was cheap and it served its purpose but fast forward two years I knew my site needed a facelift. I started hearing about Flothemes everywhere including from some big-name photographers. I was intrigued and purchased their Flextheme Elise.
Theme options
Flothemes offers 17 different themes, 11 classic and 6 Flexthemes. Each theme has stylistic differences but similar elements. As each theme, especially their Flextheme, is so customisable it is easy to make your website stand out from the rest.
I found their site demos and client showcases incredibly helpful in the theme selection process. Being able to see the themes installed on real websites allows you to get a feel for what is possible.
Getting started
One of the most overwhelming things when building or refreshing a website is where the heck to start. Flothemes makes this simple with their step-by-step guide both within Wordpress and online documentation. Each step also has tutorial videos so you can see exactly how it is done! If you get started and change your mind about the theme, they offer the option to change to a new one within 30 days.
Site design + Flex Block's
Once you have set up the basics, you can get into the designs. The theme I chose had two preloaded typography and colour schemes. They also offer the ability to choose different colours and upload your own fonts.
With Flexthemes, within each page, you can use their templated Flexblocks or create your own. This allows you to customise every single element! They have also have grids and smart guides which helps you keep everything inline. Each Flexblock has a mobile and desktop view which allows you to make changes to mobile-only or vice vera.
Customer support
Flothemes customer support is exceptional. I had a couple of things I wanted to do that were outside of my themes capability so they created some custom CSS code for me within 48 hours. They also have 100's of online tutorials as well as a very active Facebook community group.
Pricing
Most themes start at $279 which is more expensive than most themes but they also offer much more than most themes. They provide regular theme updates which are important as WordPress updates can have an impact on your site's security and layout. They also have an incredible amount of customisation as well as the option of having custom CSS code added. When you compare this to designing a website from scratch, you are getting a great deal. We also have a coupon code below to help with this ;)
Considerations
In general, WordPress sites take longer to get your head around and you will have to invest a significant amount of time getting your site looking how you would like. Having so many options definitely overwhelmed me and took a lot longer than I expected but I was really happy with the end result and would highly recommend Flothemes to any other creatives who want a website that stands out. You can see examples of other websites built with Elise here. Narrative Publish also integrates well with Wordpress and Flothemes through our Wordpress plugin. You can read more about how it works here.
If you would like top try Flothemes out for yourself we have an exclusive discount of 25% off using the code 'narrative25.'
We are also giving away one of their new Spring Flexthemes. Head over to our Instagram to enter!