10 photographers share how they are staying productive while in isolation
---
It's a weird time. You've been running at 100mph, shooting, editing, replying to emails and trying to have somewhat of a social life in between it all - then all of a sudden, all your work for the next few months is wiped from your calendar. While it is an incredibly scary time and uncertain time, you finally have some time. Some time to breathe, create, learn and REST!
We have been talking with some of our incredible ambassadors about what they are doing to stay productive during this season and what tools they are using to help with it. They talk about everything from creating new systems, time blocking, creating new contacts, journaling and doing yoga! We hope this is helpful. Know that we are thinking of you all and have your back.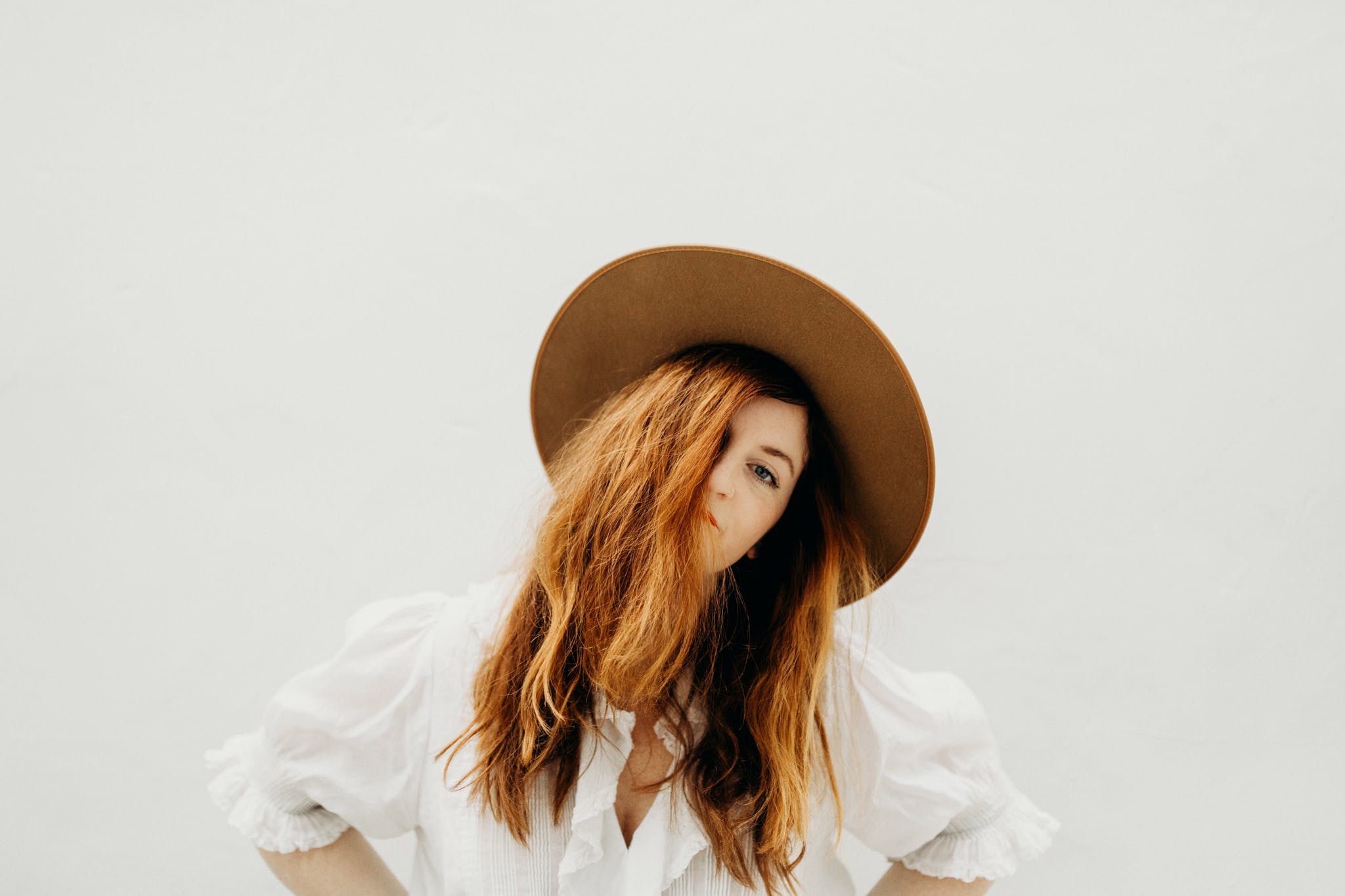 In this uncertain time, I have been taking things a day at a time, seeing it as more of an opportunity...a pause - trying my best to stay optimistic.
Some things I've been doing when it comes to my business:
Putting more systems in place such as offering cloud storage for clients using Pic-Time's new gallery backup, re-working proposals and contracts with Honeybook, blogging more!
Prepping blog posts using Narrative to share some of my work from the past year that I haven't had the time or energy to, I've been taking part in online education with fellow vendors and photographers which has been super exciting!
Lots of zoom calls and IG Live's -- community is SO important right now.
Lastly, I've been re-visiting past work that still inspires me and planning Instagram posts.
Personally:
I have been reading a ton (just read Jen Gotch's new book The Upside of Being Down)
Spending time outdoors -- appreciating nature more, the sound of the birds telling us that it's spring)
Cooking
Taking better care of my skin and my body
Doing home projects that my husband and I have neglected.
And don't get my wrong, there is some binge-watching going on (shout out Tiger King!) but overall trying to take advantage of being cooped up and doing things that will benefit me in the long run.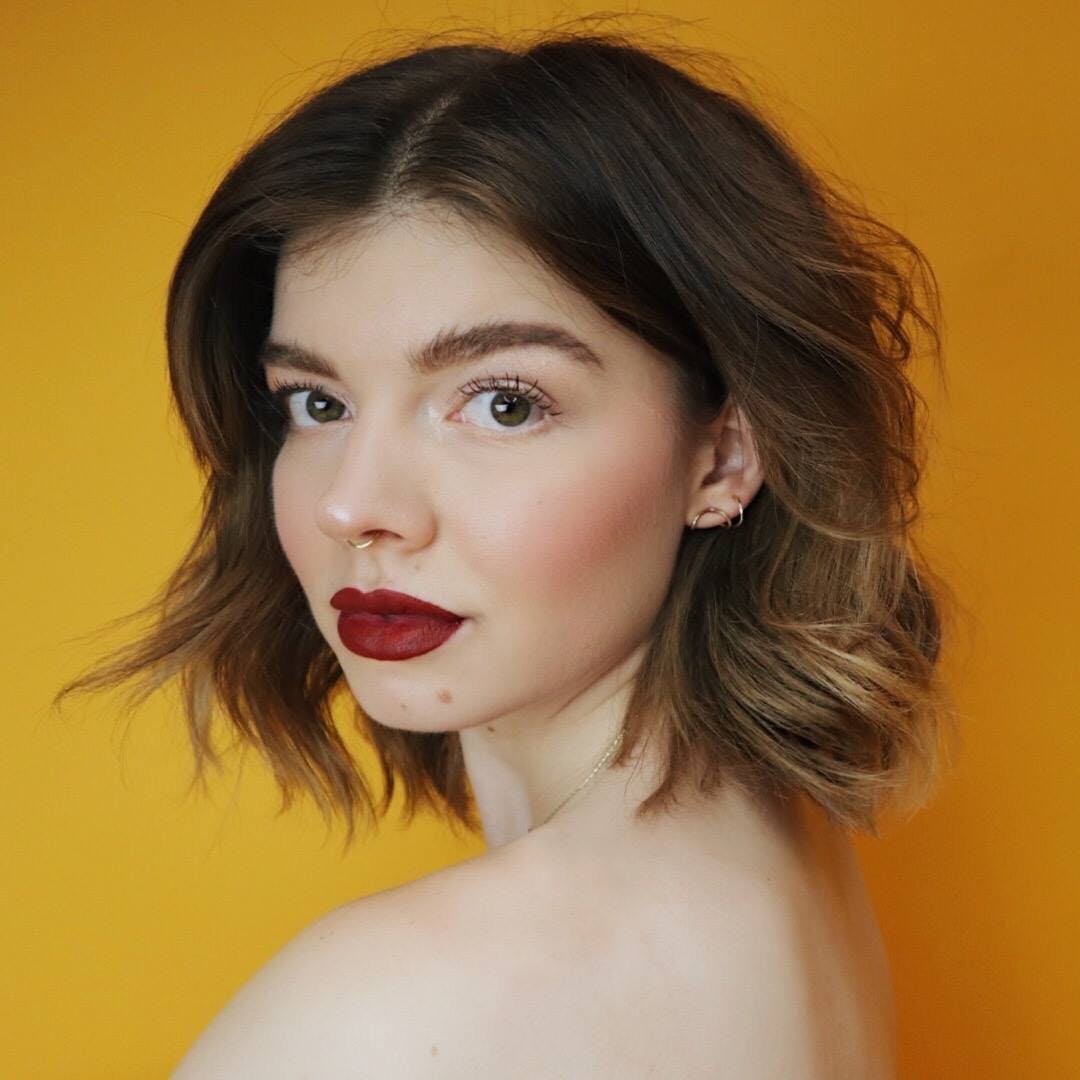 Something that has kept me productive during these times is to use a time tracker app. I use the free version of "HoursTracker". This helps me take account for everything I am doing during my workday, including scrolling on Instagram. At the end of the day I'm able to evaluate my productivity and where I'm spending the majority of my time and where I can cut back. I try not to have myself get too caught up in this, though. I allow myself room to breathe especially during a stressful times like these. It's simply a helpful tool to keep me on track.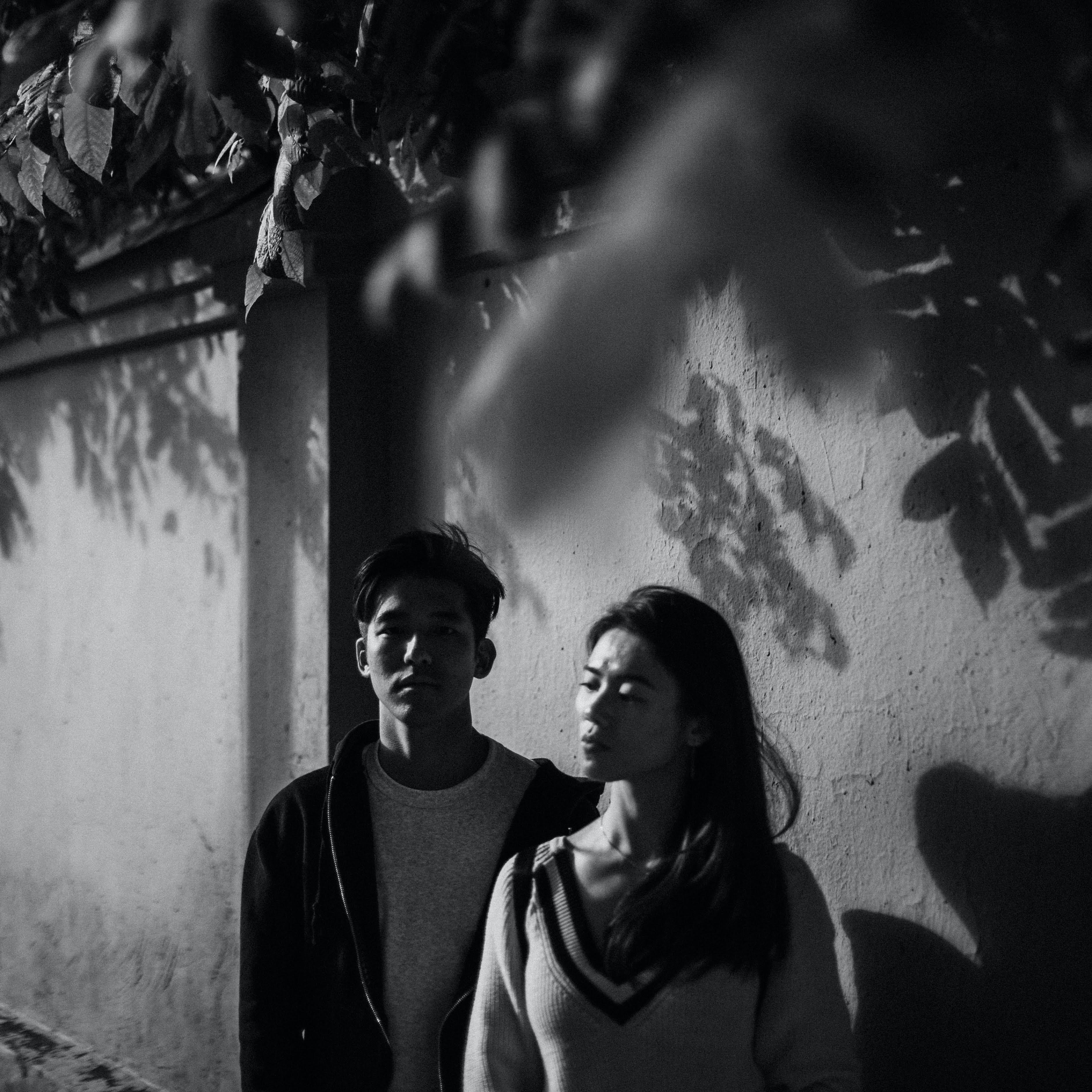 Journaling
For me, I do have a journal which I pen down the tasks that I need to complete for both work and daily tasks, alongside with my thoughts for the day. It's similar to bullet journalling, but a 'scaled-down' version? It does help me look through the things that I have to complete, and help me keep track of every little task. Working from home definitely means more discipline and good planning of time hence this helps a lot. While Kuoloon does up a list on his notebook of the daily tasks he needs to do. It works the same way!
Mindful Routine
While we don't necessarily have a super fixed schedule that we tie ourselves to. We try to have some form of routine daily. it does include exercising, reading, taking breaks in between working hours, bringing our dog out for her daily walks and spending time together as a couple. As much as work hours are important, it is also important to feed your soul and mind. Hence, we do set aside time for more soulful activities amidst trying to get as much work done in the day. But of course, we do pace ourselves as well as creative burnouts are a real thing. So for example, if we're unable to complete a certain task today despite trying really hard to, as much as it's tempting to work overtime, we stop working and push the task to the next day so that we don't get sucked into the vicious cycle. Sometimes, working from home can cause you to work longer hours or more than you intended to, as it's hard to separate your personal life form work life while at home. It's a mistake we made during the first year of working from home and we're mindful to not make the same mistake again.
Which is why it's good to be mindful to set time aside for yourself as well. For us, we do exercise separately and read / play FIFA at separate corners of the house too. That is to give each other space to meditate, to think and to reflect. While it's important to be together as a pair, you also have to give yourself time to grow individually. This might be a good tip for couples who are staying together and working from home together.
Helpful apps:
Narrative Publish: Honestly, not just because we're working with you guys, but we've been updating our website way more often than before (trust us, it used to be like once every half a year) as it's so much easier to layout images, to work on SEO and to organise our thoughts in the posts. So having an app that helps you with content organisation really makes the process easier and fun.
Calm: I use this app to help myself think better and to reflect well everyday after the day ends. It's so important to be mindful these days, especially now with the whole COVID-19 situation, a lot of stress and worries are brought home where we're staying in for almost the entire day. It's hence good to practice compartmentalisation and to be aware of where your thoughts are during different times of the day. It's a short and small practice that really helps our minds to go the long way especially with working from home.
Nike Run Club: Kuoloon uses this app while he's doing his daily runs as it's a great app in tracking your fitness counts, and it's free! Working with Headspace, there are curated meditation sessions as you run "with" the app. There are also various HIIT workouts that he does with the app. It has helped him end his day well everyday, and he highly recommends it!
Kindle: During times like this, Kindle actually saved me a lot of trouble as we're advised not to head out and bookstores are out of reach as of now. It's also a great way to read multiple books, to save space, and to reduce wastage as well. I've been enjoying reading on my Kindle a lot! And during times when we have to commute (when there wasn't COVID-19), a Kindle allowed me to read anywhere and anytime.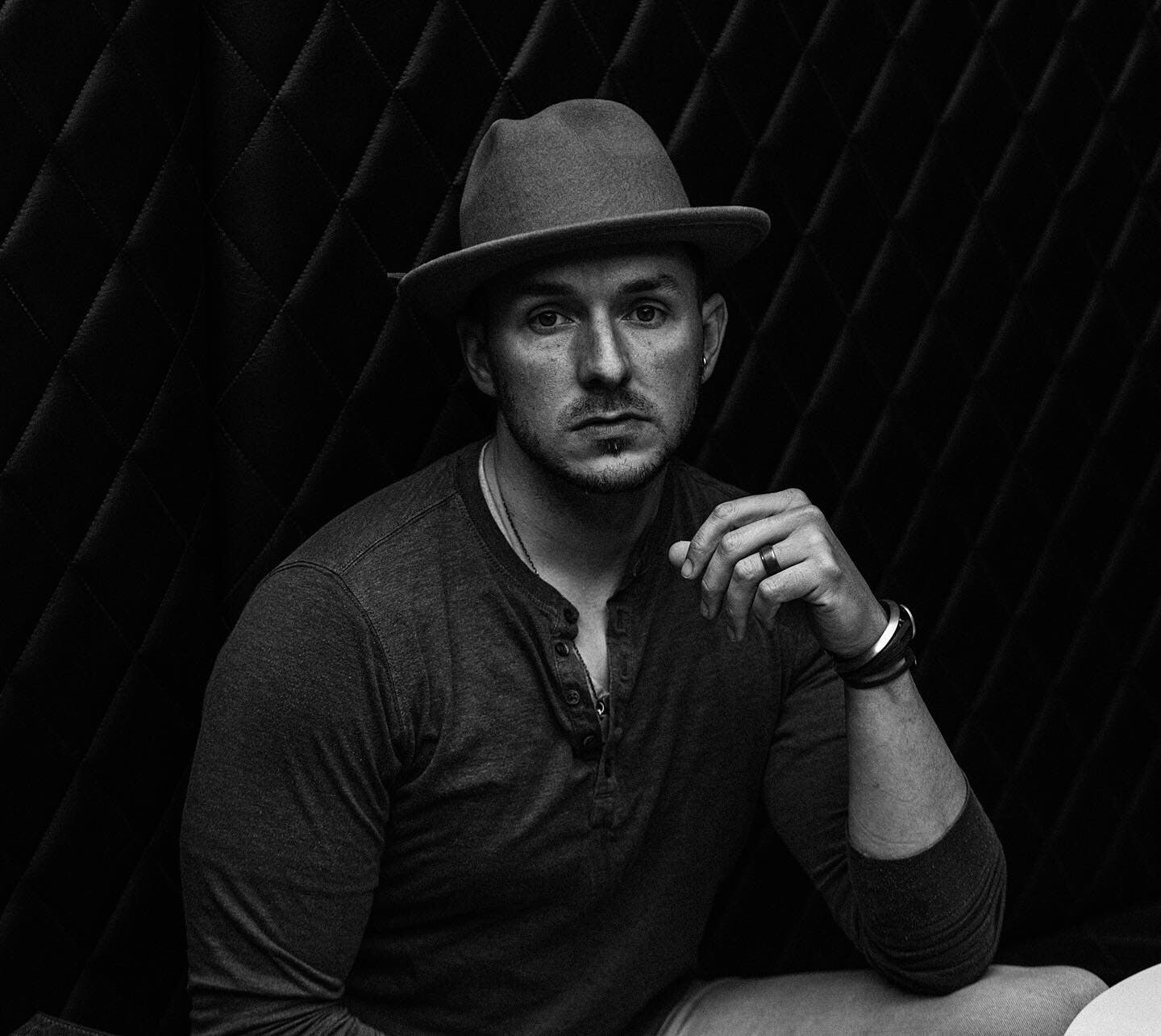 Build your contact list
I've spent years frankly too busy to reach out to new people. Editing backlogs and too many todos has always come ahead of strengthening friendships for some reason and I'm suddenly faced with plenty of time. I wake up every day with a list of people to text, new companies to reach out to, and zoom calls I'd like to jump in on. From old friends like the SVP at Bedford Camera and Video to new ones like Rebecca and the team at Narrative I'm finally able to make contact. You might be asking yourself why that matters, especially when faced with bills coming and no income around the corner. Here's the short answer - when people matter to you, you matter to people. Life isn't one large P+L sheet (profit / loss) where everything has a number next to it. You can't put a value on friendships but what you can absolutely rest assured is that when the world slows down and people start booking photo shoots again, the friendships that you made and strengthened during this process will not only give you new opportunities for growth, but also will open up doors for you to help them too.
Create a newsletter or better yet, connect with every single client one at a time.
I've done both. All of our 2019, 2020, and 2021 clients have heard from me personally now whether via text, call, or email. I'm taking time to let them know that I'm taking this seriously but also that they are valuable to me and I need them to be ok. I love our clients a lot so if a little encouragement from me means something to them than it's worth gold. After that I started a newsletter and sent it out to around 1,000 people. Nothing annoying but totally informational. What's going on with our business, what I'm up to during this time of isolation, and how they can reach me. Communication is critical and making yourself more available for it ads so much valuable to your company and you as a person.
Start a new passion project
I've thrown around the idea of a podcast with friends for years. I finally got us all to the table, got us all microphones, a quick tutorial one how these things work, and asked a friend of mine who is a sound engineer to help me out. Boom, a few days of dreaming later and we're on our way pulling some of the most influential photographers and photo industry people in the world onto a conversation and giving them room to just tell their stories. It's been fascinating and humbling and honestly something I wish I had started years ago when I (wait for it) didn't have time. I wouldn't suggest everybody go this route, but perhaps you've been avoiding starting to write a book, perhaps you've always wanted to run a marathon, and perhaps you regret never learning to play the guitar. Just do it - you won't regret adding something you're passionate into your daily life for a minute and when the work comes back, you'll never let go of whatever you learned during all of this.
Get healthy
There's basically zero excuses any more after all. Take up running, walking, yoga, or just daily meditation. Cut out the sugar and the carbs and all the crap that slows down your body and your mind and fill yourself up with healthy things. These days I have the opportunity to go on daily runs with my 8 year old (which has been so good for us) and so much more energy for family time when the stress of screens, facetime calls, and endless emails about postponed weddings gets turned off in the evening.
Change your perspective
Our company has scaled a lot over the last decade. There were days where my entire goal was to get 50 likes on facebook in a day. Then it was 100. Then it was 10,000 fans on instagram. Then it was 25,000 and then 50,000. The truth is that though we've scaled well, a little humble pie is a good thing and this mess has forced us all to take a real look at the difference between our value and our worth. I did a photoshoot last week for some friends for $200 and came home honestly thrilled to have some money to show for my week. What I could have charged a month ago, I might not be able to now and though I'm not saying you should shoot if the government where you live says you can't and I definitely would never encourage you to drop your pricing so much that you canablize your own brand, you may have to play ball to make ends meet for awhile. So, wave that design fee for albums (because you've got time). Run a quick sale on prints. Offer online training to new photographers. Whatever your hustle is, don't just do it, but soak up the opportunity to remember what it felt like when you were first starting off. This will leave you stronger.
Make the people closest to you feel special
Take time to step away from work to play in the living room with your kids. Schedule a daily facetime with your parents. Kiss your spouse more. Appreciate the fact that while the whole world is isolating themselves there are a few people who are either forced to spend time with you, want to, or simply get to. Regardless if you're spending time with anybody, make that time matter. This is a rare opportunity to strengthen family bonds and amidst all of this stress and all of this unknown if there's one thing I'm certain of it's that there is more important things right now than just work. So, find inspiration, find passion, get creative, grow your hustle, reevaluate your value, attack the world with new ideas and then when you come up for air, realize that there's likely been people who just need a hug around you this whole time.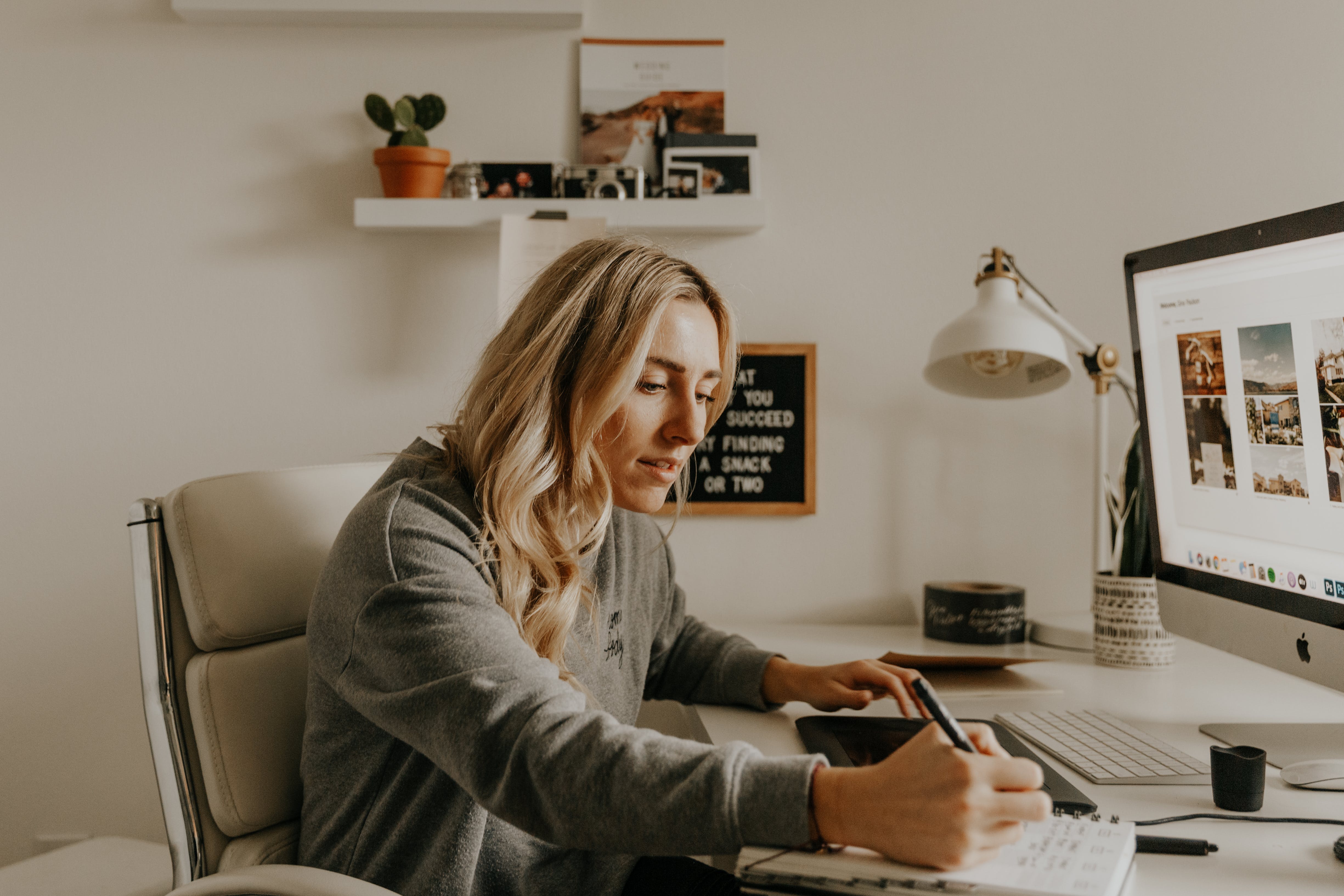 I start EVERY DAY with some sort of movement to get my blood moving. Whether I walk the dog, work out at home, or do a quick living room yoga session- my days are not very productive until I wake up and this is the best way for me to do start.
I started making a top 3 list when I go to bed at night. I list the top 3 things I'm going to do tomorrow. Right now, I don't have anything that needs edited and my shoots are all on hold- so it can be easy to feel like I don't have anything to do the next day. So I think of 3 things, they can be big (like redoing my website) or small (like organizing my sock drawer) but I list 3 so when I get up in the morning I have a list to get after.
I made a LONG list one night of things I should get done with the free time. These are those projects that you are always wanting to do but never had time for! I just listed them ALL. Then I ranked them. Then I put some dates by them. I want to get EVERY wedding from my last season blogged on my website! I also want to do some video blogs. AND do some educational blog posts as well. LUCKILY I've Narrative to make the blogging aspect of this smooth and easy, so I just have to sit down and draft up my content!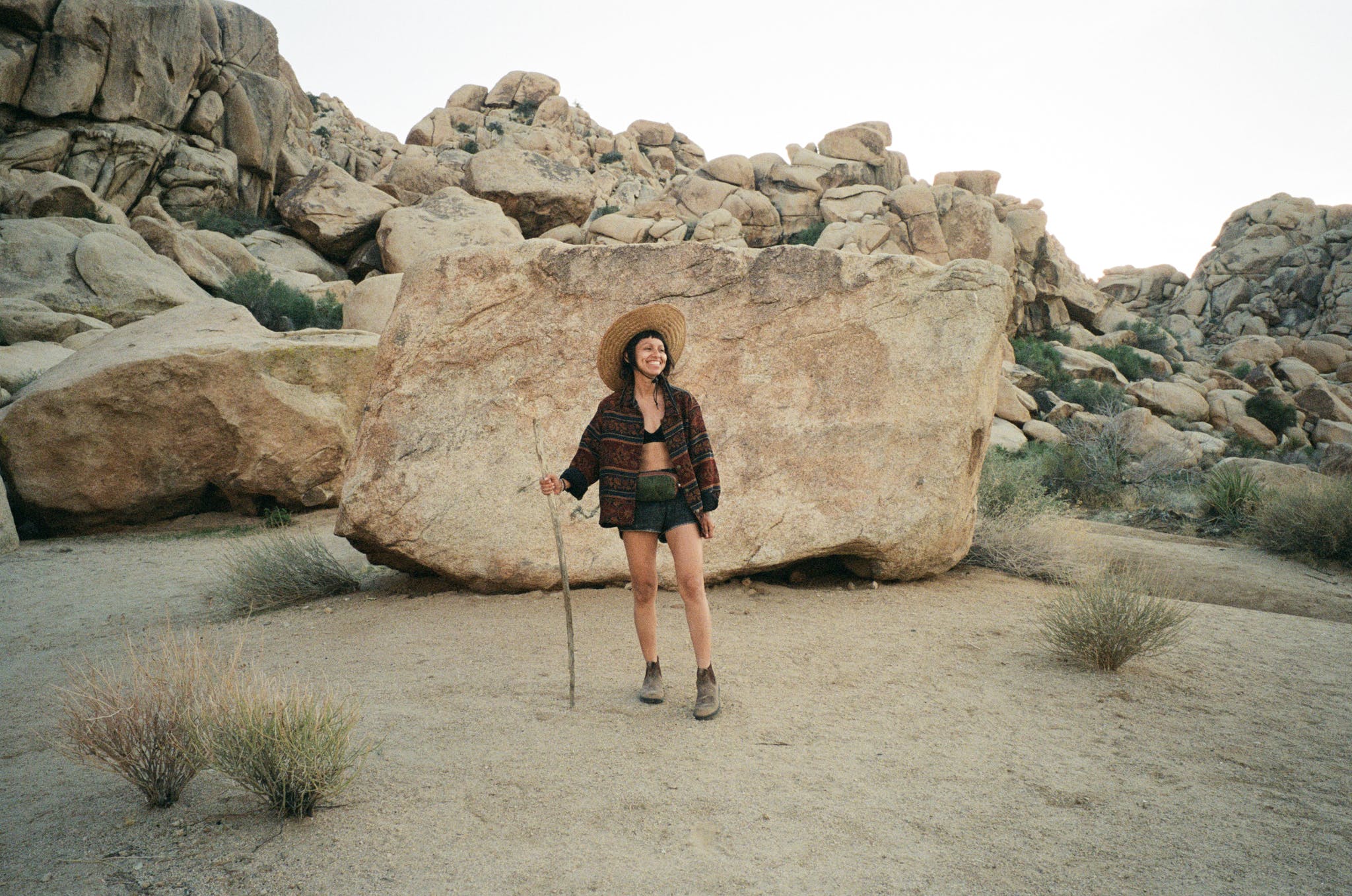 I'm staying productive in isolation by doing less. Might sound counter-intuitive, but stay with me. Right now, I honestly just don't care about money or professional achievement.
This pandemic, along with several other personal life events, have recently highlighted for me what matters the most, and professional achievement just doesn't make the priority list right now. There's too much else at stake. (I am, of course, taking good care of my current clients. What I mean by professional achievement is "the superfluous future stuff", the forward movement, the promotion, the daily social media posting, pushing your work to as many outlets as possible, etc.)
I'm taking this time to connect with my partner (who I live with), my feline roommates (2 kitties we recently adopted), my friends and family (through facetime, zoom and phone calls), and most importantly, myself (my physical and mental health, and getting enough sleep!)
After all is said and done, I want to always remember what I've been working so hard towards, and to be strong enough to actually prioritize wisely and really give time and attention to the things I value above all. It isn't an easy thing to do, to take a step back from our business baby, but I think we'd all benefit from a little distance and perspective.
(Also, a general PSA, get more sleep! The physical and mental stress we add on ourselves simply by not sleeping 8 hours a day, when we can, is just silly)
Tools that have helped me with that:
Waking Up App (for daily meditation)
Headspace App (for daily meditation)
DownDog App (for daily at-home yoga)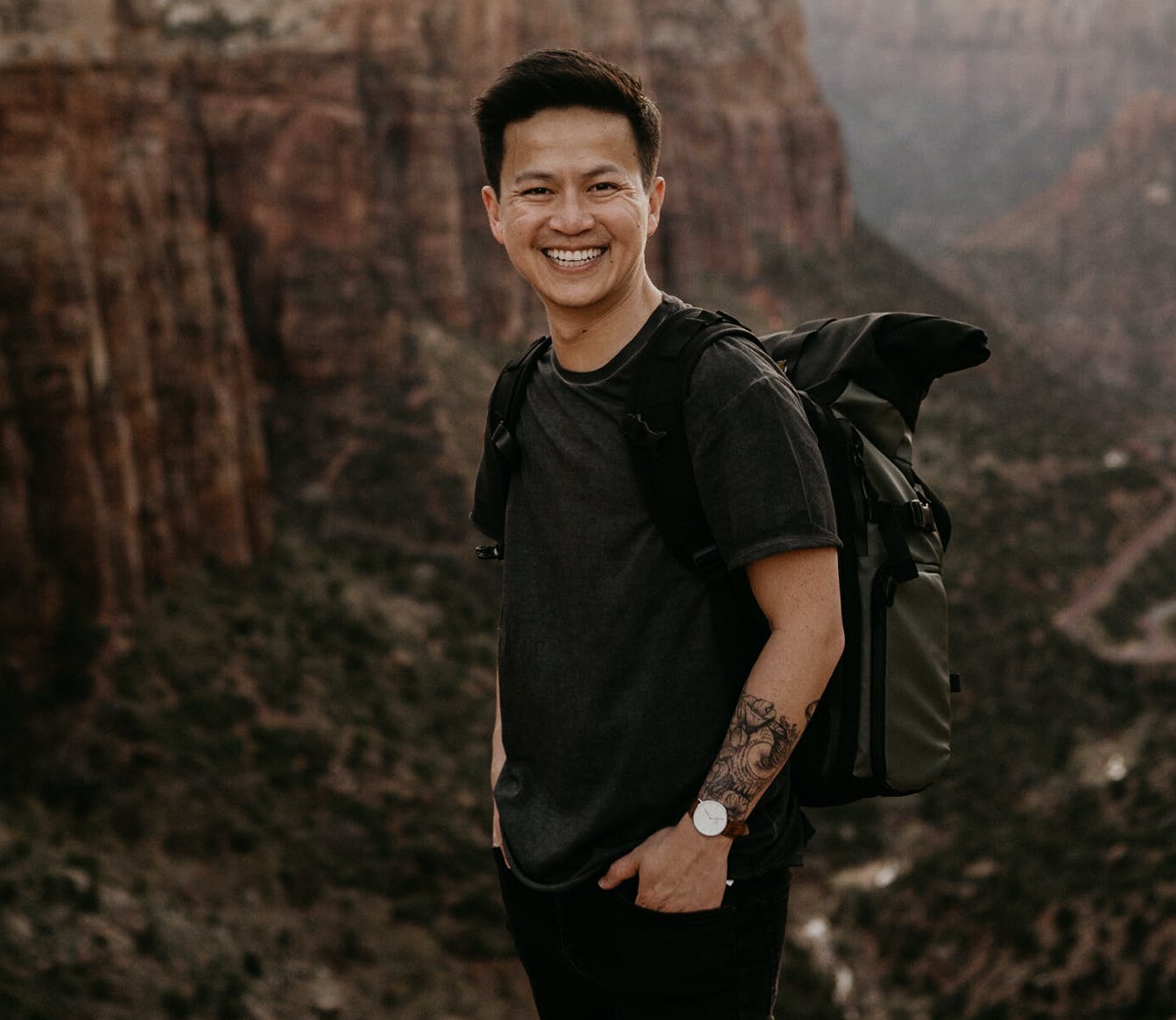 How I am staying productive is set a list of realistic goals and set aside the realistic timeframe to get them done. For example, everyday, I dedicate 1 hour for editing, 1 hour for blogging, 1 hour for Pinteresting, 1 hour for scrolling the web to learn new things.
During the 1 hour time-frame, I turn my phone screen upside down so I can stay focused. Once the hour is up, it doesn't matter if I did not finish the whole project, I just move on to the next item on the list.
By doing this, I know I am getting things done and won't feel bad about feeling like I am running behind. This is to help with not only getting things done but also help with my mental health since in the past, I often felt so overwhelmed that I just decided to put things off and procrastinate till I have to touch them.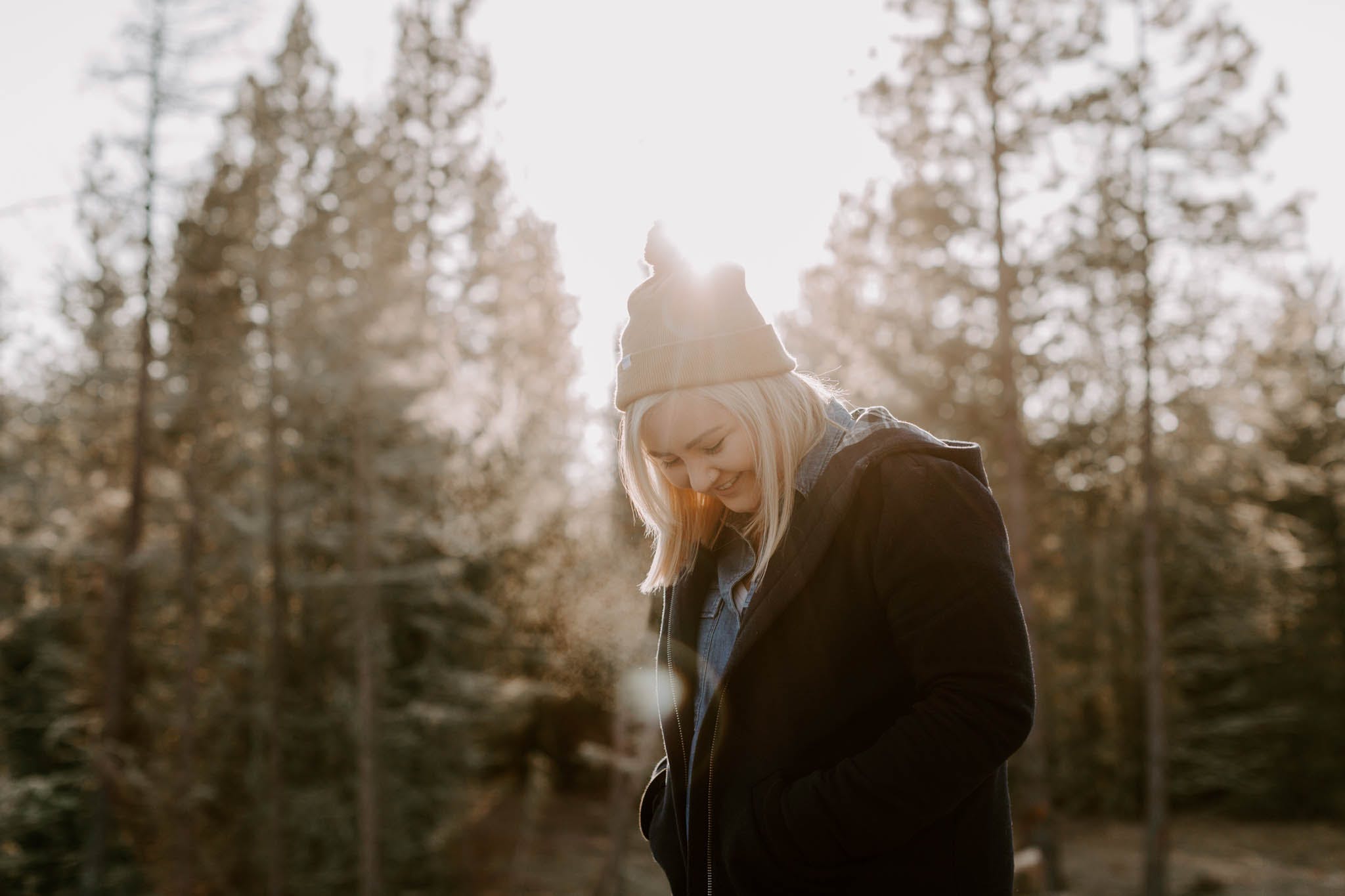 For the first time in years, I've got a routine in my life and find I'm more productive with a daily routine. I start the day off with some morning gratitude, a morning coffee, having a shower and getting dressed for the day so I'm not sitting in my PJ's all day. I have set workflow tasks in my client management software, Táve, related to each wedding client but I also use my calendar for daily tasks which I tick off as I go (there's something so satisfying about ticking things off).
I find having tasks to do every day instead of a long list makes it much easier to get through the work. In addition, I have a list of things I need to get done (professionally and personally) eg. blogging, improving my business and customer experience, cleaning out my wardrobe, organising my office space better, working on alternative revenue streams, selling unused equipment, edit images from personal trips, etc.
I've always had my office space setup in a separate room at home. It's really important for everyone working from home to have a dedicated workspace. I have plants and delicious smelling candles in my office to set a calming atmosphere to work in. I've turned off all notifications for Instagram, Facebook and emails so my phone isn't beeping all day. I avoid picking up up my phone and try to not have any social media open while I'm working on the computer or listen to the radio. I find it very distracting and it gives me anxiety with everything that's happening in the world right now. Instead I find listening to music is a must, especially upbeat/motivational music during these times (right now I have the new Tame Impala album on repeat). If I'm culling, I might also listen to some educational or true crime podcasts. I've slowly started introducing some meditation into my daily routine which is great for clearing my headspace and staying positive.
Like most photographers, I'm not getting out as much at the moment so I'm making sure I get outside each day and going for a long walk. Also making a point of getting away from the computer during the day to get some much-needed vitamin D by just sitting outside with a cup of tea. Having set breakfast, lunch and tea times help me break away from the computer. My night time routines have changed a lot, I'm trying to have less screen time before I go to bed so I'm reading a book at night instead of scrolling through my Instagram feed. I'm sleeping much better now because of it.
Since I'm not shooting on weekends at the moment, I'm giving myself weekends off and working Monday to Friday. It has been a little difficult to adjust to, but I'm sure over the next few months it will become the new norm.
As many photographers can relate, working in isolation can be lonely, especially if you're not used to it, so it's really important to stay connected with friends and family now more than ever. We're so lucky to have so many great apps to help us stay connected more than ever. I'm using the House Party app and Zoom to keep connected with my loved ones.
Some workflow tools I use: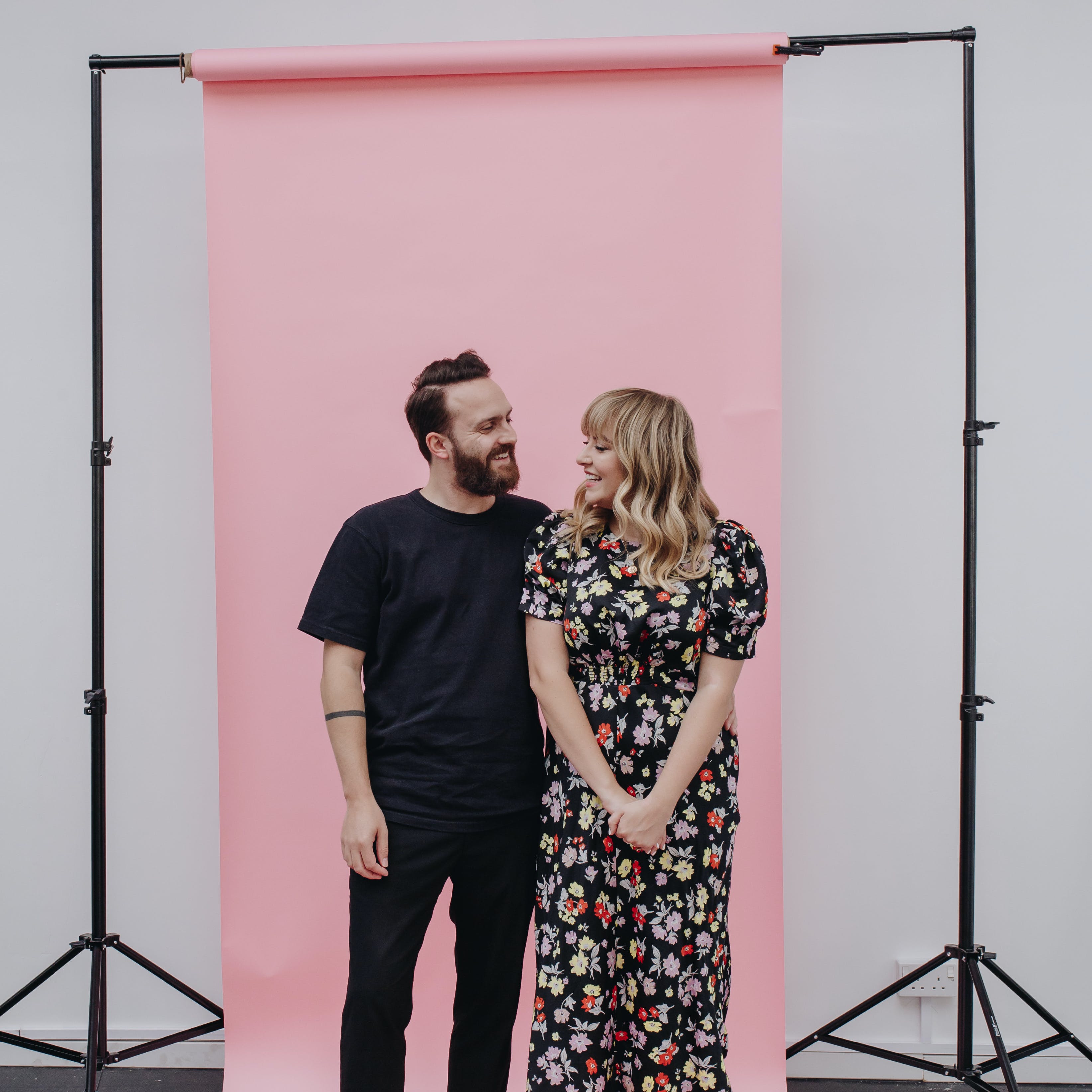 We're forward planning projects at home and for work! Currently DIY renovating the kitchen and making plans for what else we will do with our house! (We just moved in at Christmas) I think creating long-term projects helps fulfil your need for tasks that you can't do right now (sand the worktop, order the paint!) and tasks you can do when you're feeling less productive (Pinterest on the sofa, creating saved boards on Instagram) It helps with the anxiety that can creep in too about the future as it gives us focus.
We're applying the same principles for the business - talking big picture about how our business might change over the next few years - we're making long terms plans to market to suit that. Again separating it into immediate tasks that build into a bigger game plan (specific styles of blogging with Narrative Publish) and smaller tasks (mood boarding, reaching out to colleagues).
I think working in this way using todo apps (we use todoist) and visual planners (we use notion) helps keep things moving at whatever pace suits you in your current headspace!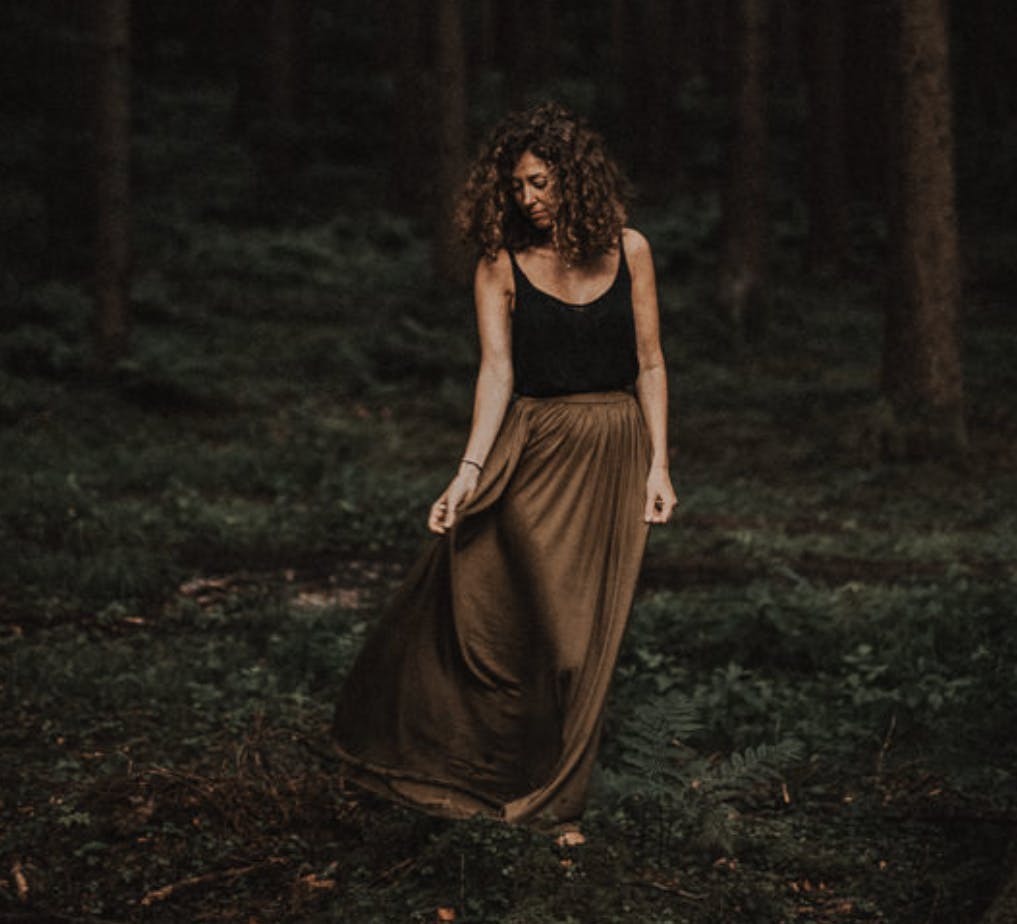 For my business:
Self-portrait project. I miss photography very much. Being creative is part of my balance. So I started doing self- portraits. To create with myself and I love the effect it gives me. It's like therapy. Through this self- portraits I've done, I came to the idea to create a group for women photographers. We share creative self-portraits. This little project keeps me a bit busy. And inspires me enormously. If you want to join us our Facebook group you can do so here. And you can follow us on Instagram and see the best pictures from the group: @selfartportraits I would love to have you with us!
Blogging. Even though the Narrative Publish app helps me blog much faster, I still don't take the time to blog a lot. So I create new blogs, update old ones. I've even been at the height of my creativity by creating a few different blogs. And with Narrative, anything is possible.
Keeping contact with my attendees and clients. All my workshops have been cancelled but I still take the time to keep in touch with my students. To keep them up to date. I also offer online mentoring. It's a great way to learn and share my vision. I will also offer a learn and creativity online workshop. I'm working on it and hope to get it finish the next week. If you have any interested it you can contact me. Also keeping in touch with my clients is very important to me. A small hello with a discount offer for a future shoot can be really nice for them. And maybe surprise them with a slide show from their last shooting with Smart-Slides.
Photobooks. Offer your customers books printed with their images. I myself will use this precious time to print my most beautiful pictures and photo books of my last holidays. With the Pic-Time website, it's a good way to offer albums to your customers and encourage their companies.
Website improvement. I'm improving my website. I've chosen a new theme with Flothemes, and I'm working on a new design that I can't wait to share with you. Flothemes has some wonderful preconceived themes and for those who want to create more, there is a new tool, Flex Blog where you can create endlessly. It's simple and intuitive.
SEO optimization. I took part in the Fuel Your Photos challenge to improve my website and my SEO. A great tool created by Dylan Howell. The challenge is over but if you visit his site, they offer a lot of courses and possibilities. I highly recommend it. It helped me a lot.
Master class. I bought the class from Jimmy Chin, an adventure photographer and the portrait photographer Annie Leibotvitz. I rarely take the time to learn online. These two classes have helped me see beyond my own work.
Files sorting Sorting out my hard disk. And yes, I'm a little lazy on this side and my photos pile up in thousands of copies. So I took the bull by the horns and I'm cleaning up. Photo mechanic is the best tool to help me with this stain.
Personal Time
Documenting my daily life. I thought documenting my daily life during this time might be something special to see years later. So I photograph my days, my kids and everything around me.
Discover new artists. We often stay with our social media habits. We have our own world, the accounts we follow, and all that takes us a lot of time. In this time of quarantine, I take the time to discover new artists.
Cooking, gardening. Finally time for a passion. Gardening. I've grown a lot of seeds for my little vegetable garden. And I love to follow food blogs and try new recipes.
Reading. One of the most lovely hobbies. I love reading, looking at beautiful books with beautiful pictures. I buy books online and read.
Yoga. I started yoga. Wow it's so good for body and soul. There's a lot of videos on youtube for free. It's easy to do at home.
We hope you found this helpful and inspiring. Look after yourself, you got this!
Love, The Narrative Team