Meet the Narrative team: Product Designer, Liam Coxon
---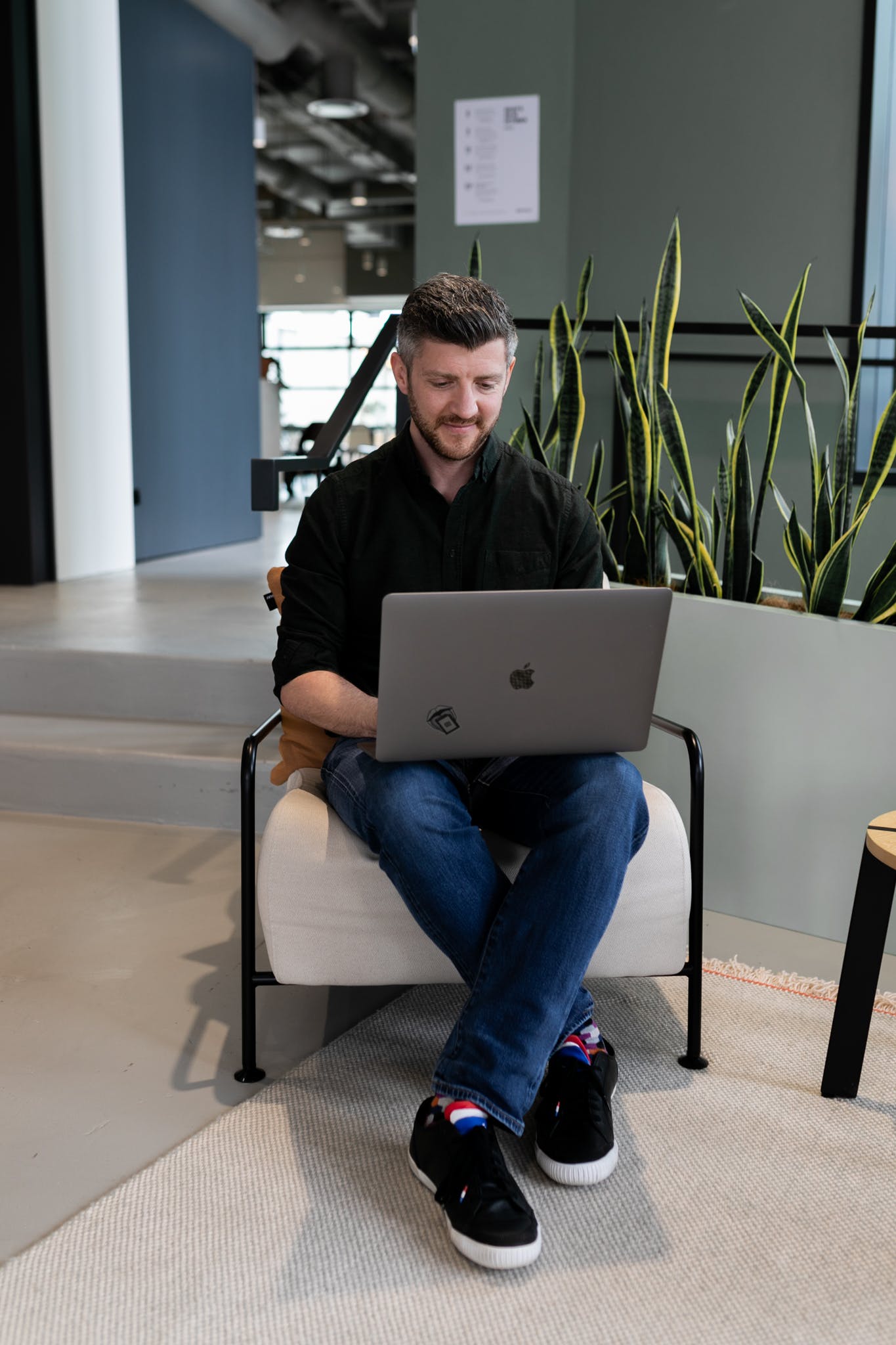 What do you do at Narrative?
My prescribed role is Product Designer – but the reality is that I wear many other hats too – UX Researcher, Product Manager, Digital Designer and Brand Designer. I could be talking to photographers who use our apps, designing a new web page, crafting the latest piece of UI for Select or Publish, the next Instagram post or planning the next development sprint.
What do you love about your role?
I have been able to define the design philosophy and ensure that it gets executed and iterated on in a consistent way. I am given the time and freedom to really get under the skin of photographers and truly know what makes them tick – then feed that back into the product. Hopefully, this results in software that feels like it cares about it users.
I also have a lot of interaction with many areas of the business so I feel very connected to everything that's going on, and I enjoy the variety that comes with that.
What makes Narrative different?
At Narrative you have a stake in the game and everyone is genuinely passionate about being here and about what we are doing. I've worked at places before that felt like a family, but working at Narrative feels like a family that actually gets on with each other.
What's it like working at a start-up?
Working at a startup is not for everyone. It's hard work but it can be thrilling. You have to be OK with uncertainty and comfortable being uncomfortable. You will also expand your skillset rapidly due to necessity. But those challenges lead to a much much greater feeling of satisfaction in the end. You feel like what you're doing matters.
How would you describe the culture at Narrative?
We're all different as individuals but it feels like we are all on the same journey going in the same direction – so you can trust that everyone is doing their best. There's also not a day that goes by where I don't laugh my head off.
What's your best Narrative moment so far?
Early on in the design process, we were able to create a basic working prototype of Select which showcased some of the coolest features we had been dreaming up. When I showed that to the first group of users it was incredible to see their faces light up with delight as if I had just done a magic trick.
Think about the future of Narrative – what are you most excited about?
Lots of companies talk big about the bleeding edge, but we really are operating there. Some of the stuff we are already doing is mindblowing, but the plans we have for the future have the potential to take the fight to the big boys in the industry and to revolutionise the working lives of photographers.
What did you do before joining at Narrative?
I've had a bit of a circuitous journey to where I am now.
I studied Linguistics at Uni back in London. I graduated in 2008 during the height of the recession and found out to my chagrin that there's little to no demand for linguistics grads in a major global recession. So I floated through several jobs including bar work, theatre usher and cash register salesman. The latter led to a transition into marketing which exposed me to design, and I finally discovered my calling. I studied an intensive graphic design course at Shillington College in 2011 which quickly led to some design internships. Then, to my extreme surprise, I was offered a job at Toaster, an in-house design agency at Google. During my time there I transitioned through graphic and creative design into digital design.
Since moving to New Zealand in 2015 I worked at Colenso for a couple of years then Isobar (Little Giant) and honed in on UX/UI, and finally into product design.
How do you spend your time outside of work?
I love the outdoors, and can often be found hiking around the countryside with my wife Annabel. Some weekends I distil gin with my brother and hang out with his husband and two labradors. I also play squash and golf badly and I'm into rally, F1 and sim racing. I'm currently in the process of building a house, so that takes up a lot of my spare time.
Quick-fire questions:
Coffee or tea? Coffee
Dogs or cats? Dogs
You can choose one superpower – what do you choose? Telepathy
What animal would you consider as your kindred spirit? Ryūgan-ō the king Scotch egg from Nagasaki
What is your guilty TV or Film pleasure? Star Trek DS9
If you could only eat the cuisine from one country for the rest of your life what would it be? Japanese
Best book you've ever read? Fiction: Dune by Frank Herbert. Non-fiction: Long Walk to Freedom by Nelson Mandela.
What's your hidden talent? An encyclopedic knowledge of flags
If you couldn't live in New Zealand, where would you want to live? Canada