5 Wedding Photo Editing Trends You Need To Know in 2022
---
It's not just the wedding attire or venue decor that follow trends and change throughout the years. Wedding photography editing styles are also influenced by what's popular today and what modern couples like to see. 
You may not necessarily notice a drastic change in your editing style because it's a gradual process. However, you likely have been inspired by different visuals you see across social media, blogs, and magazines. 
Don't feel you have to change your style at a moment's notice, but it helps to know what's trendy today and what will likely be popular as we start a new year. Here are five wedding photography editing trends you're likely to come across and might be inspired to try yourself, too!
Increased Contrast Between Black and White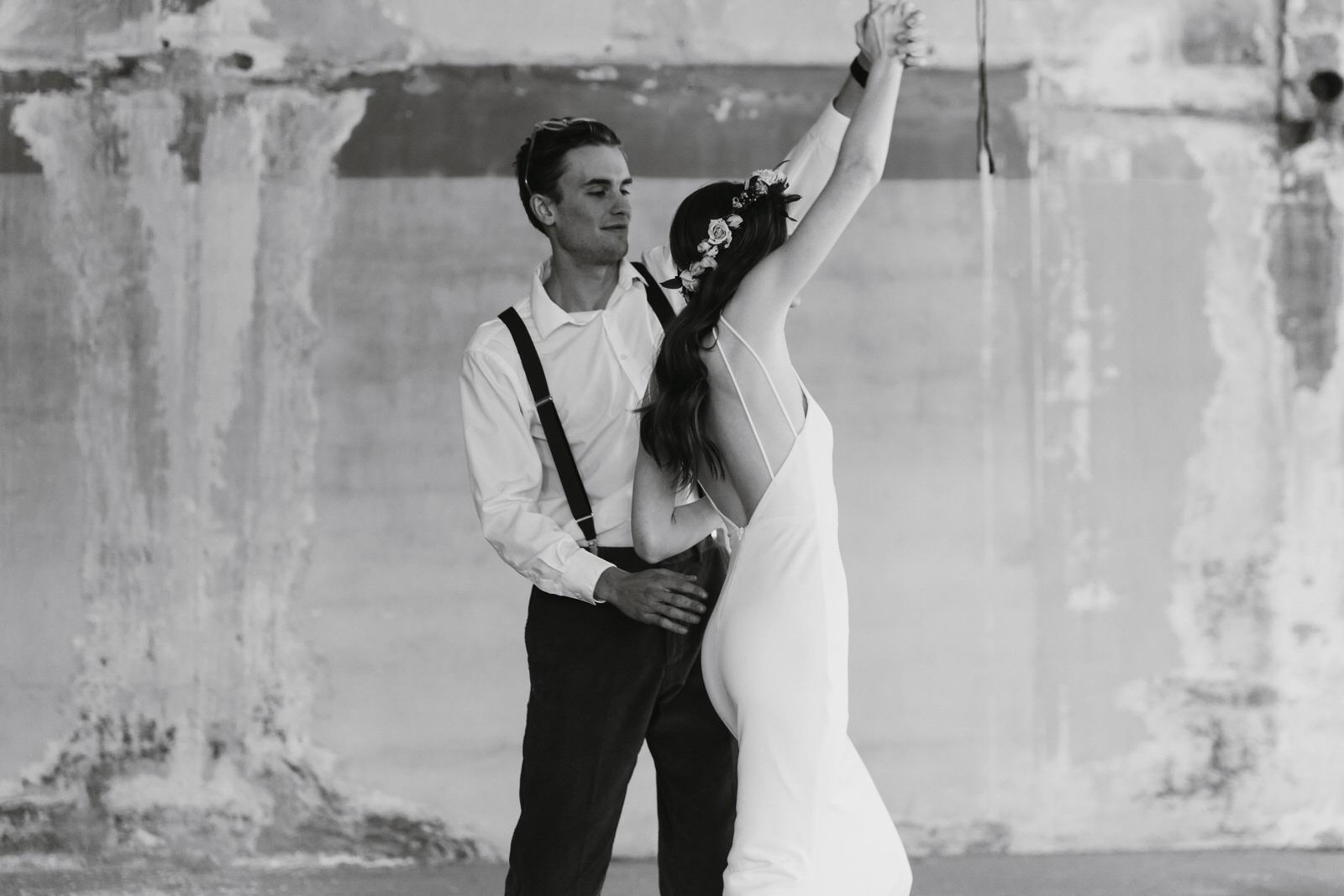 Monochrome photographs create timeless imagery that your couples can look back at for decades to come, and the images will seemingly not age. By removing the distraction of color, you can emphasize your subjects' expressions and features.
A while ago, muted black and white photographs were popular. However, stronger contrast makes a comeback, particularly in documentary-style wedding photography. By increasing the contrast between blacks and whites, your monochrome images can look more powerful and direct the attention straight to details or parts of the photo that are the most important.
You can do this by using sliders for whites, highlights, shadows, and blacks or adjusting the tone curve. You can also manually dodge (lighten) and burn (darken) particular areas of the photo. This method works well for portraits where you might want to darken your subject's hair or perhaps lighten their eyes, wedding ring, veil, or other parts, without affecting the whole image.
Film Look Goes Digital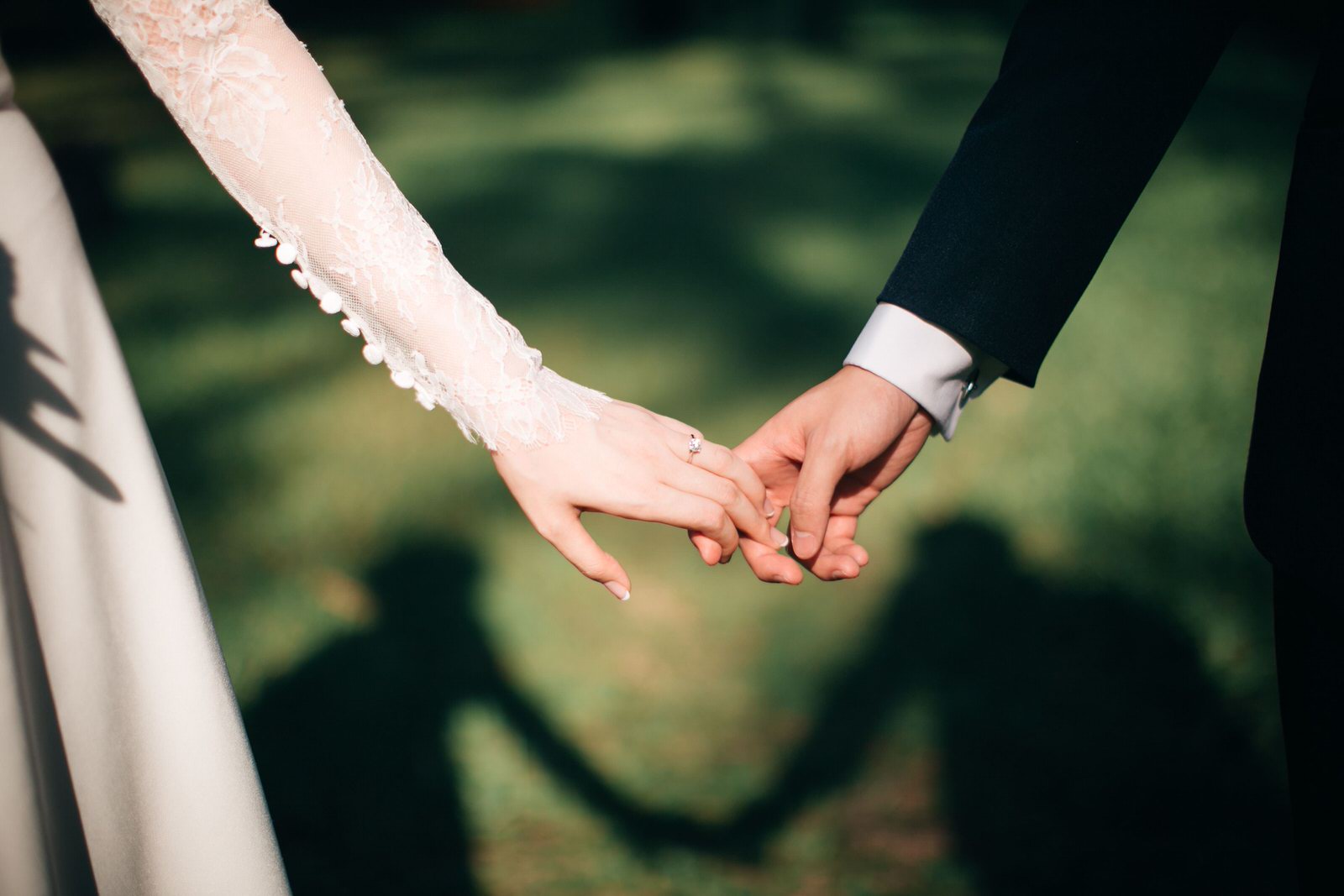 You don't need to ditch your digital camera to make the most out of the distinctive film characteristics that have grown popular among wedding photographers. Each film stock is unique and can give you plenty of inspiration when you sit down to edit your photographs.
Some film photos will look more granular and cinematic than tack-sharp digital photos, while higher-end film cameras, such as medium format, will deliver more profound contrast and clarity. Depending on which film stock appeals to you and your shooting style, you can find something suitable for each part of the wedding day.    
Get inspired by photographers who either shoot film-only or a mix of analog and digital, like Erich McVey, Paul Von Rieter, Jen Huang Bogan, and Karen Wise. You will likely find vibrant colors even in ethereal, fine art images, while grain adds texture and dimension. 
Cull your photoshoot twice as fast
Get Narrative Select Free on macOS & Windows. No credit card required.
Cinemagraphs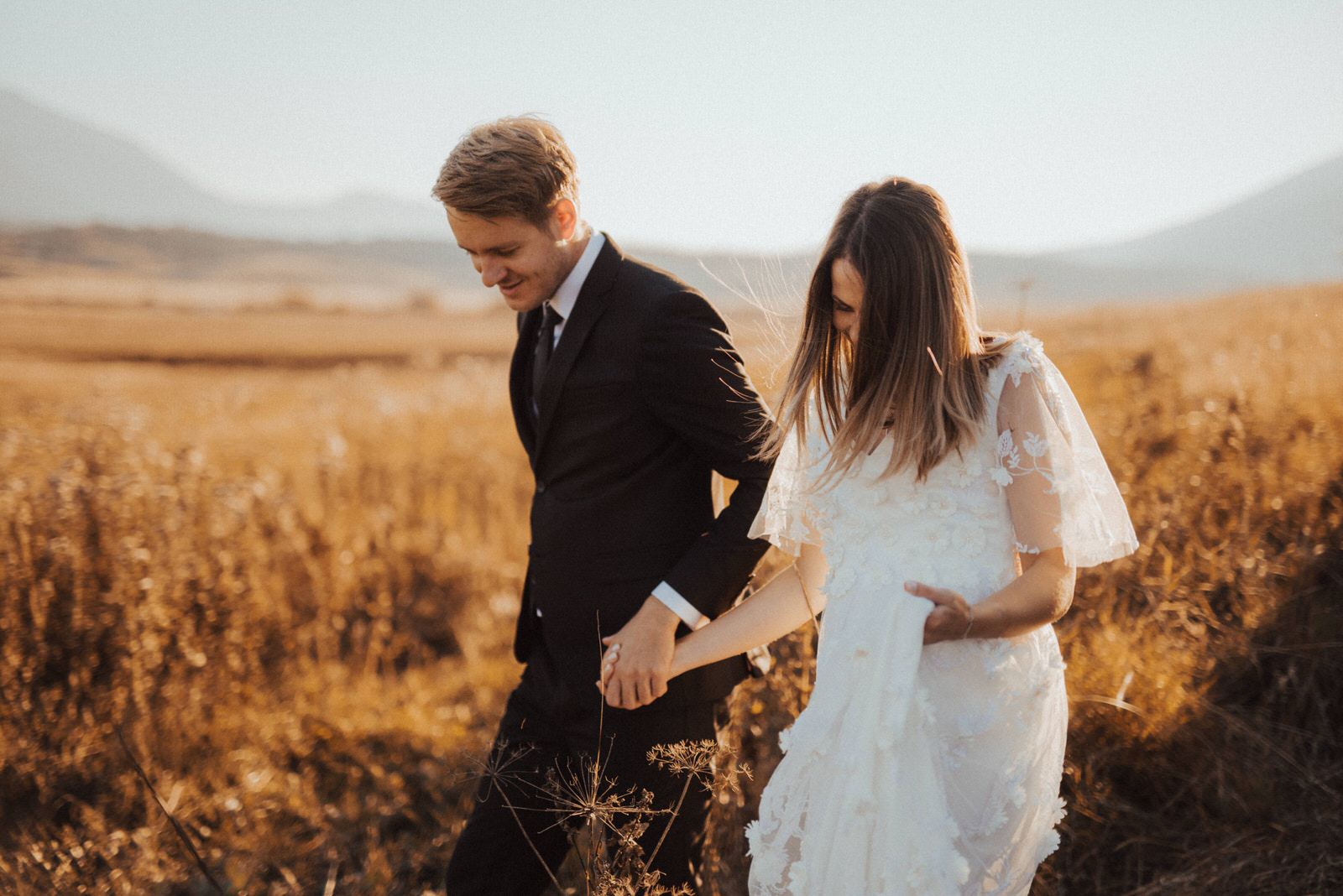 With a cinemagraph you can add motion to parts of your image, such as the grasses, bride's dress, or the couple as they walk
It is no secret that the social media algorithm has favored video content lately. As such, it's no wonder that cinemagraphs — a combination of a still photo and a video — have become popular. In a cinemagraph, most of the image is still, while a part of it, such as the sky, your subject's hair, water, or the flame of a candle, moves in a continuous loop. 
Cinemagraphs, like ones by Kevin Burg and Jamie Beck or MagnetStreet, can work well on social media to grab potential clients' attention. Meanwhile, your current couples receive something unique to share with friends and family.
If you want to make one, you'll have to plan a moment to film the video footage during the wedding timeline. The good thing is you don't need any special equipment as most modern cameras can shoot video.
After you've shot several combinations and angles of the movement, you'll have to use editing software, like Adobe Photoshop or After Effects, to create your cinemagraph. You can follow the steps from Adobe's cinemagraph tutorial if you want to make your own or take a look at some of the cinemagraph apps out on the market. These range from free ones with limited customization tools to $199 for a professional suite.
Authentic, Beautiful Skin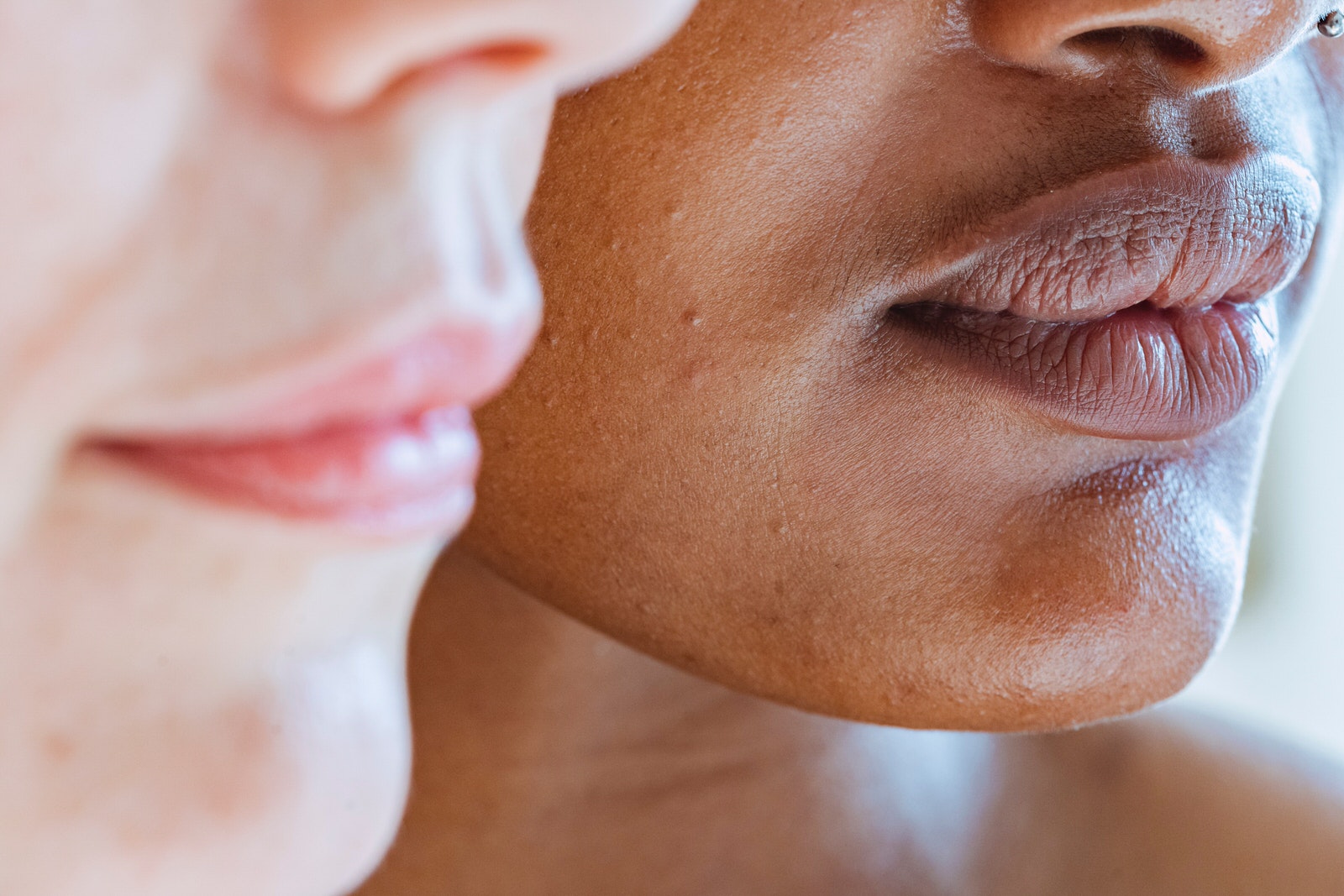 Recently you might have noticed that more publications and brands have embraced natural skin texture in their visuals. The same trend has spilled into wedding and portrait photography, too. 
More photographers have begun to steer away from images that show overly softened skin with no pores. Instead, they are showcasing the raw beauty of their clients without heavy airbrushing. The more wedding photographers include photographs like these in their portfolios, the more clients become accustomed to seeing people with naturally edited skin.  
More authentic photos also reduce the time you have to spend editing. Overall, the trend shows a positive shift towards embracing imperfections, both by photographers and clients.
Softness and Movement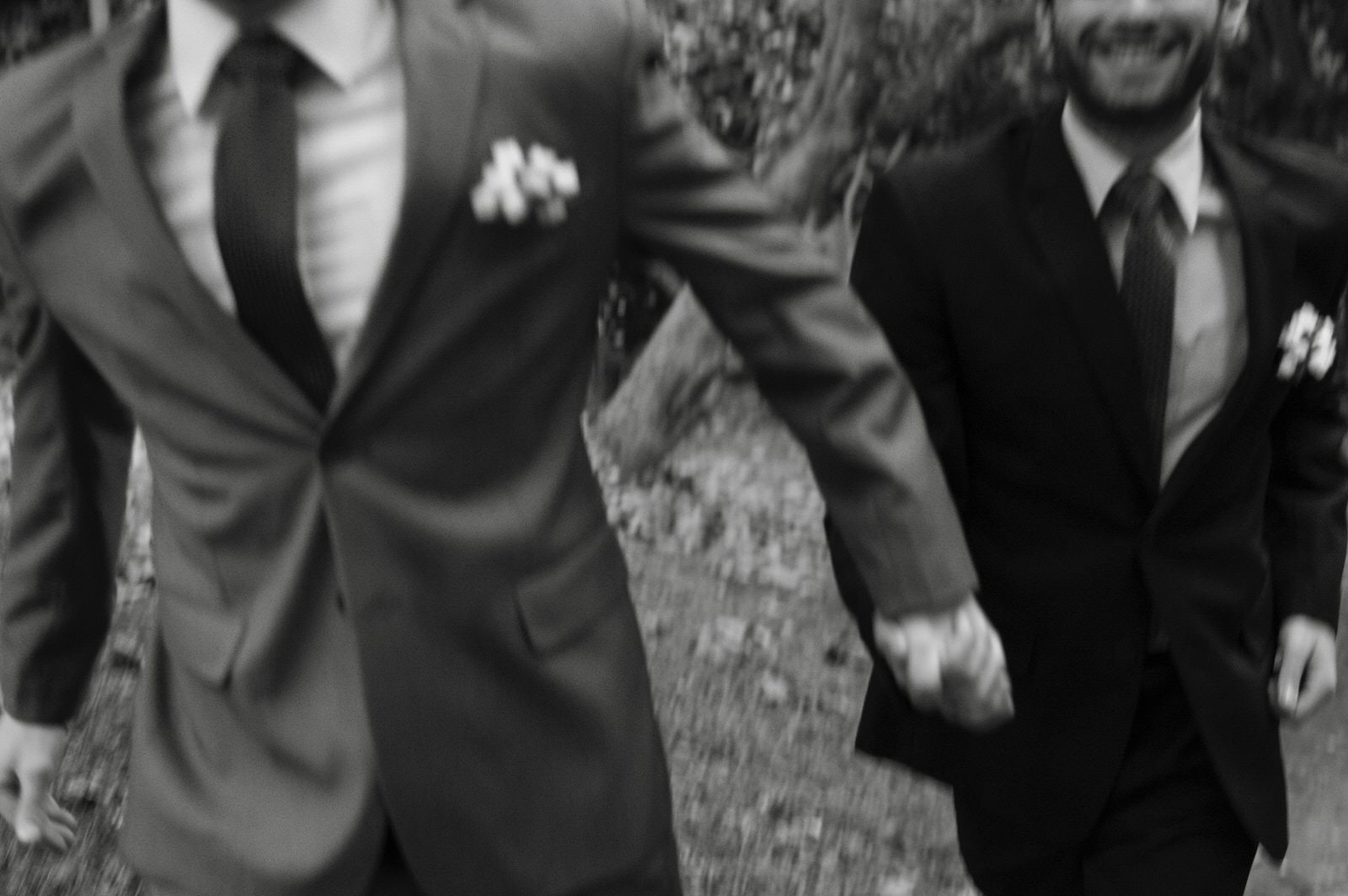 Modern cameras and lenses can produce perfectly sharp images, even in challenging lighting conditions. However, some photographers have started introducing softness and movement in the photos because not everything needs to be pin-sharp.  
Softness can create an ethereal and delicate look for some shots like bridal images, details of the day, and even couples' portraits. Movement adds urgency and that "off the moment" look. You can achieve this either during the shooting stage or when you edit or during both. 
For example, when you shoot, you can add a soft blur with the help of a filter, such as from CineBloom, or try your hand at freelensing. If you want to keep it simple on the wedding day, experiment with different types of blur in the post-processing stage. 
If you want to add movement, the best method is to slow down your shutter speed when you shoot. You can move the camera yourself or let your couple naturally move, walk, or embrace each other. When you edit, you can further add some blur if you want the movement to be softer or clarity if you wish your couples' features to stand out more.
Photographers like Maley, Tash Jones, Berawal Dari Teman, and the duo of Nina and Darek all have their unique takes on this trend. Next time you shoot, see if any of these techniques align with your style of photography. They might give you the creative boost you needed heading into the new year!