Black Friday 2020 Roundup
---
Narrative Publish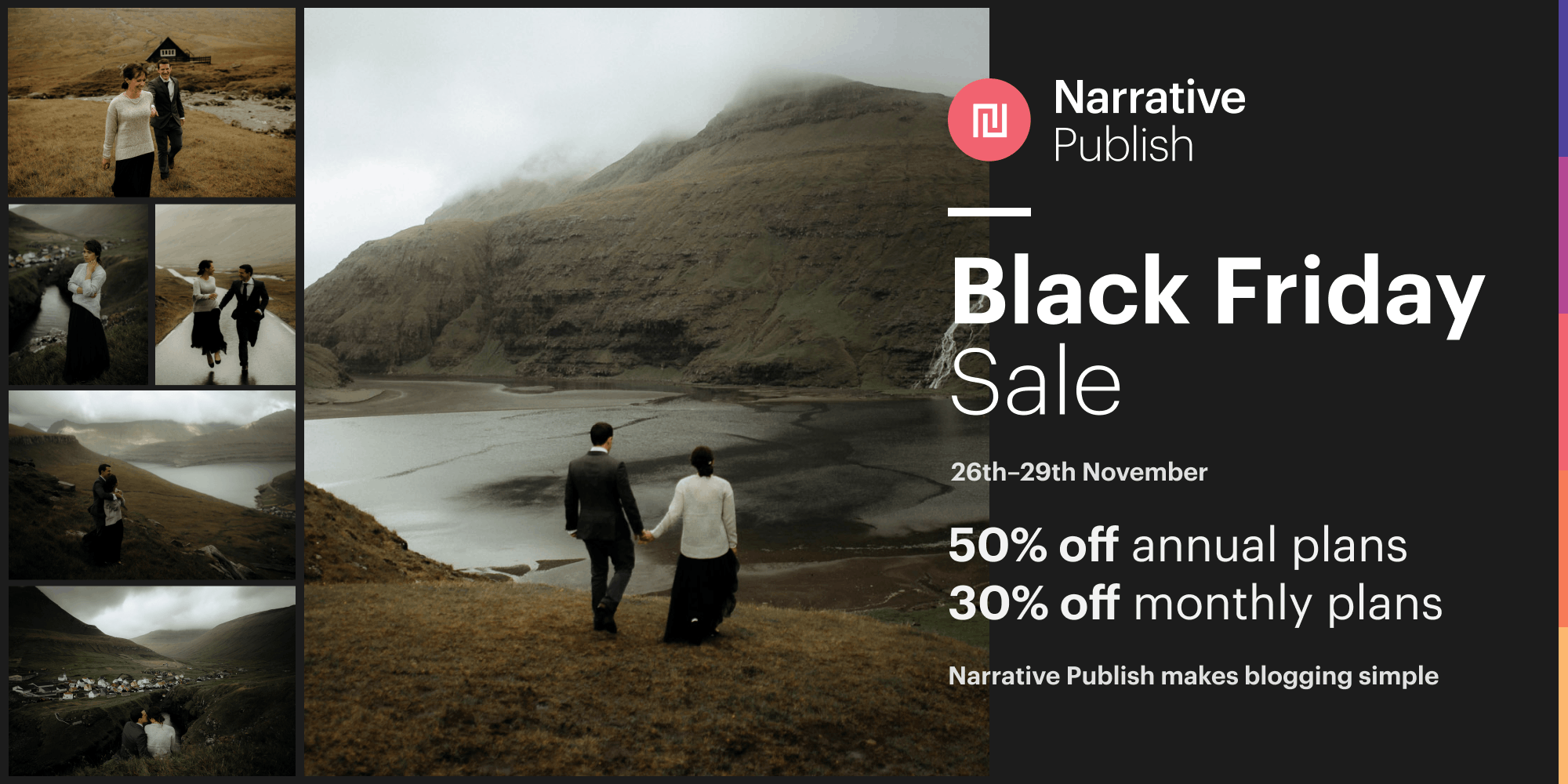 Narrative Publish makes it easier than ever to make beautiful, fast, and SEO optimised blogs.
Deal: 50% off annual plans & 30% off monthly plans
Link to shop: https://narrative.so/publish
Unscripted App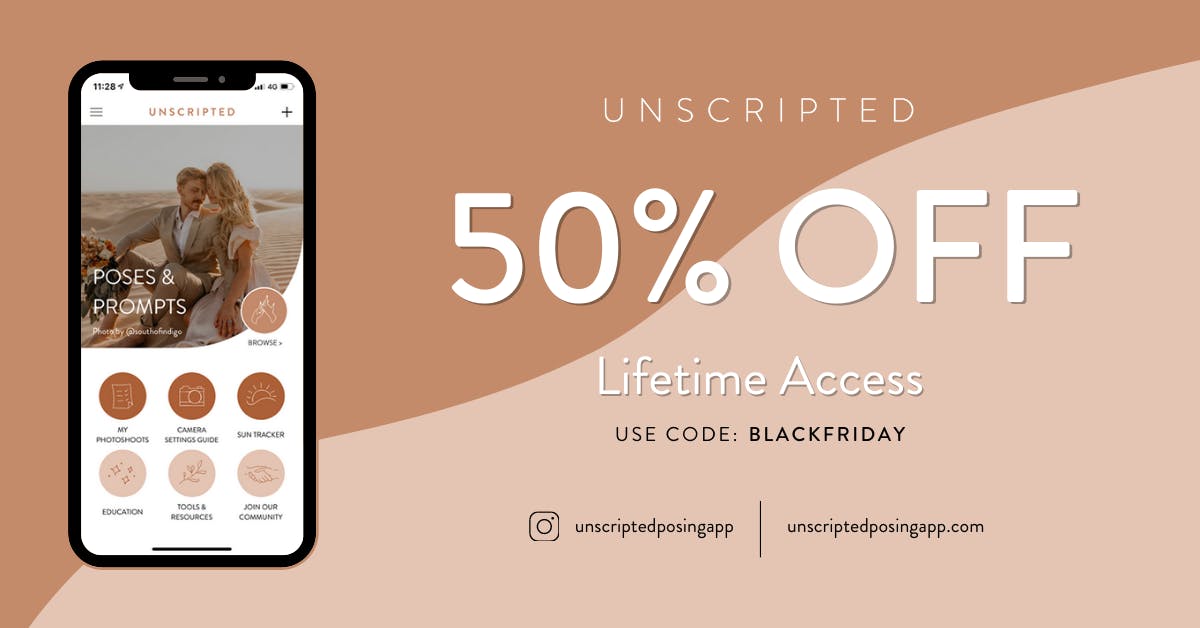 Do you struggle with thinking of poses for your client shoots that aren't awkward? With Unscripted at your fingertips, you can kiss those awkward photoshoots goodbye. Just download their easy-to-use app and access endless posing inspiration and client management tools that'll make you look (and feel) like a professional.
Deal: 50% off
Coupon: BLACKFRIDAY
Link to shop: https://unscriptedposingapp.com/
Studio Ninja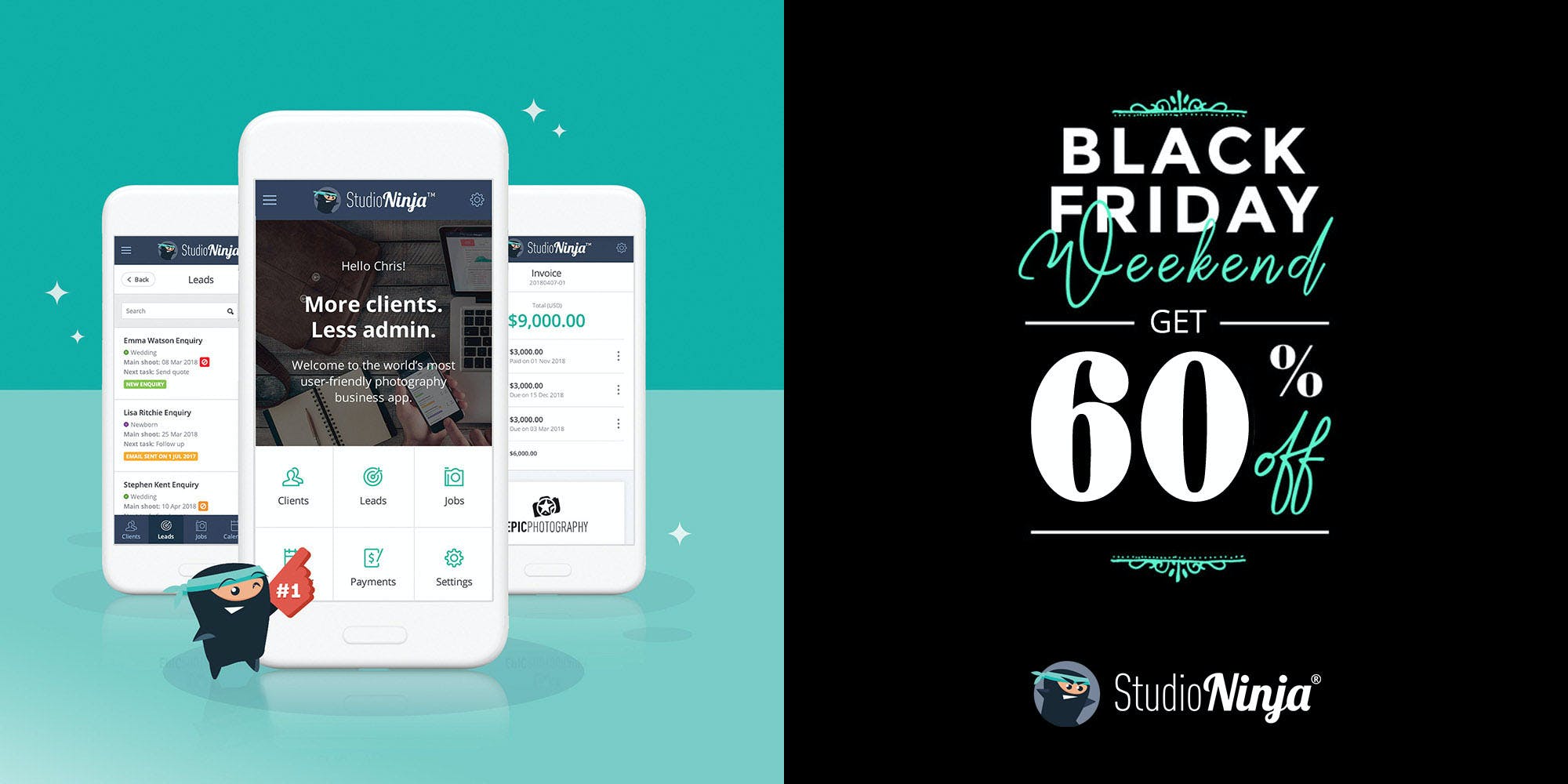 Built specifically for photographers, Studio Ninja is the world's highest-rated photography business app. Beautifully designed and super easy to use, it will manage your leads, clients, shoots, invoices, contracts, workflows and so much more! For every sale they will donate $2.50 to the World Vision Combat COVID-19 appeal, helping their teams to limit the spread and reduce its impact on at least 72 million vulnerable people.
Deal: Get 60% off for 12 months. One lucky subscriber will also be picked at random to get 12 months free!
Coupon: COMBATCOVID
Link to shop: www.studioninja.co/black-friday
Pixellu Galleries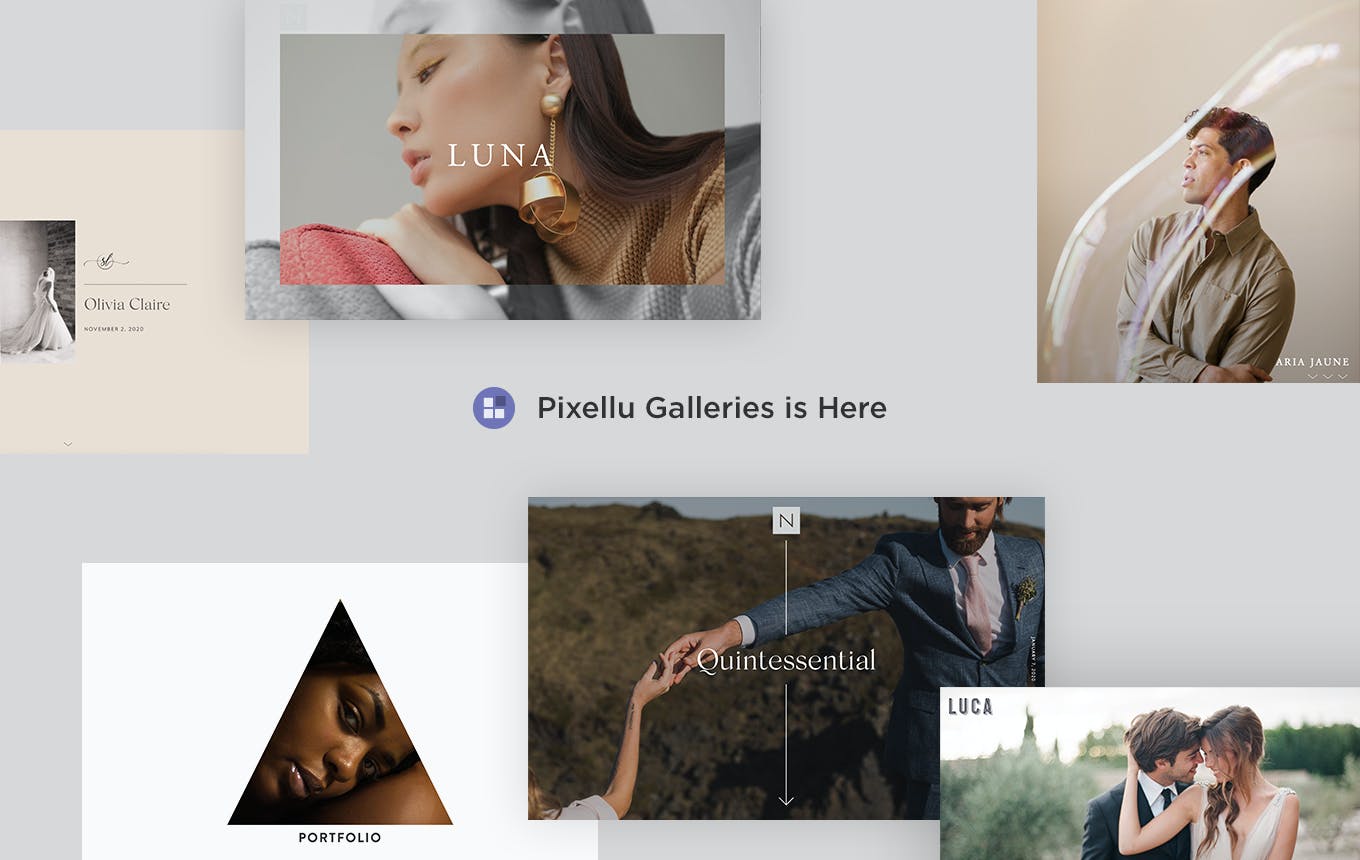 Pixellu's latest product is here: Introducing Pixellu Galleries — stunning, fast, easy to use client photo galleries that make delivering images an effortless experience. Take advantage of the launch sale this Black Friday — subscribe today and get 25% off Pixellu Galleries Pro, forever.
Deal: Save 25% on Pixellu Galleries Pro
Link to shop: https://www.pixellu.com/galleries/
Sale dates: Nov 17-30
Archipelago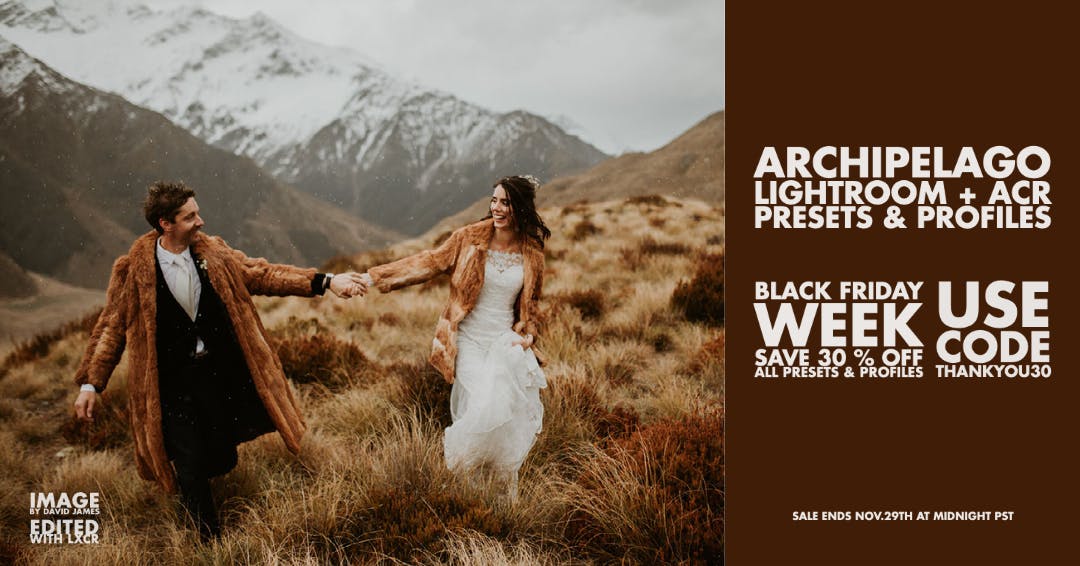 Deal: 30% off all Archipelago Presets/Creative Profiles
Coupon: THANKYOU30
Link to shop: https://archipelagopresets.com/
Sale dates: Nov 17-30
Flothemes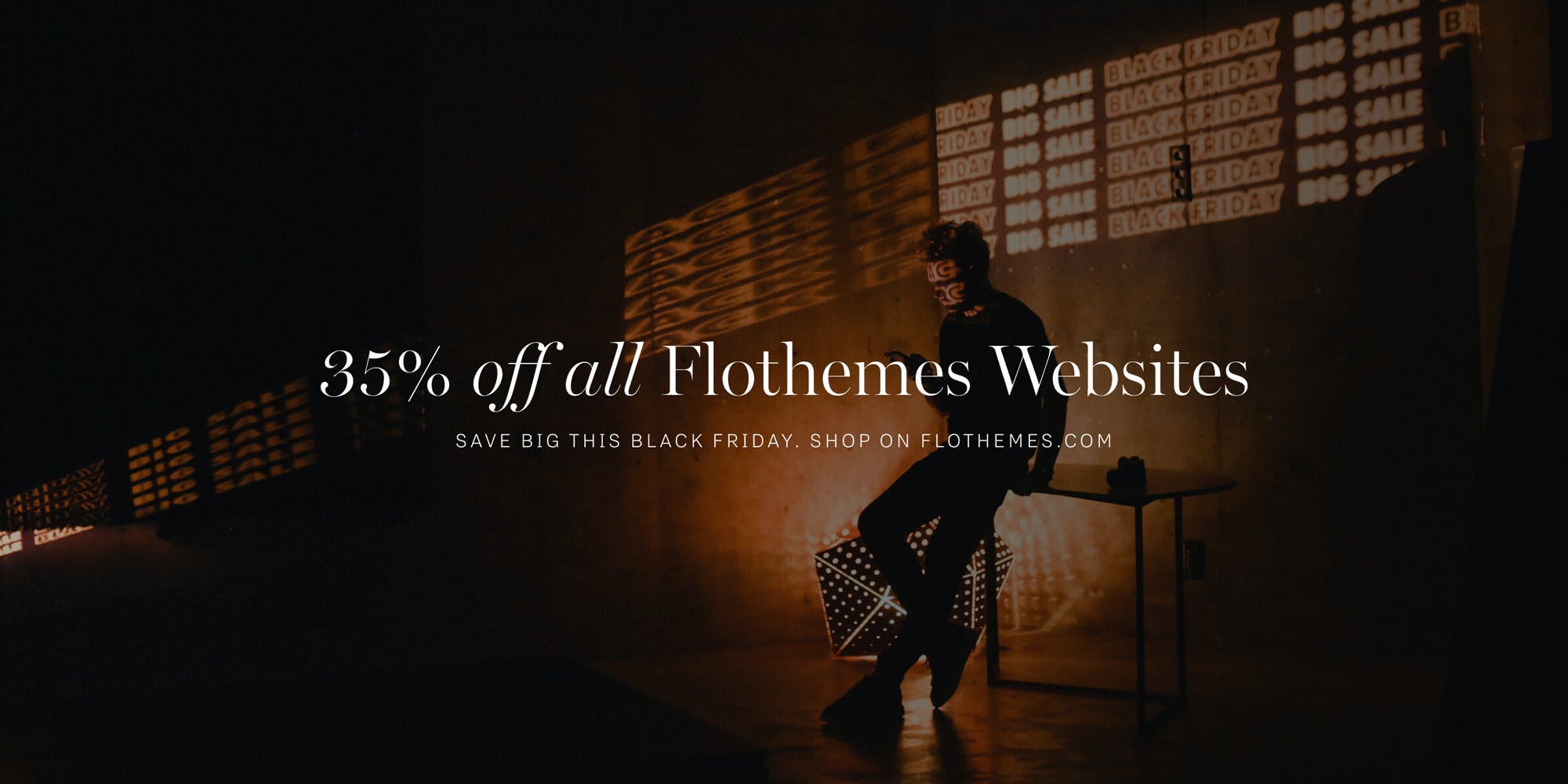 Flothemes offers beautiful, fully customizable and SEO friendly website designs for photographers, videographers, educators, designers, workshop organizers and many other creatives! For Black Friday get any design with 35% Off, or a free template when you purchase an Advanced or Pro setup service.
Deal: 35% Off all themes. Free theme when you buy Advanced or Pro setup.
Coupon: BF2020
Link to shop: https://flothemes.com/black-friday-deal
Sale dates: Nov 19-30th
Squaremuse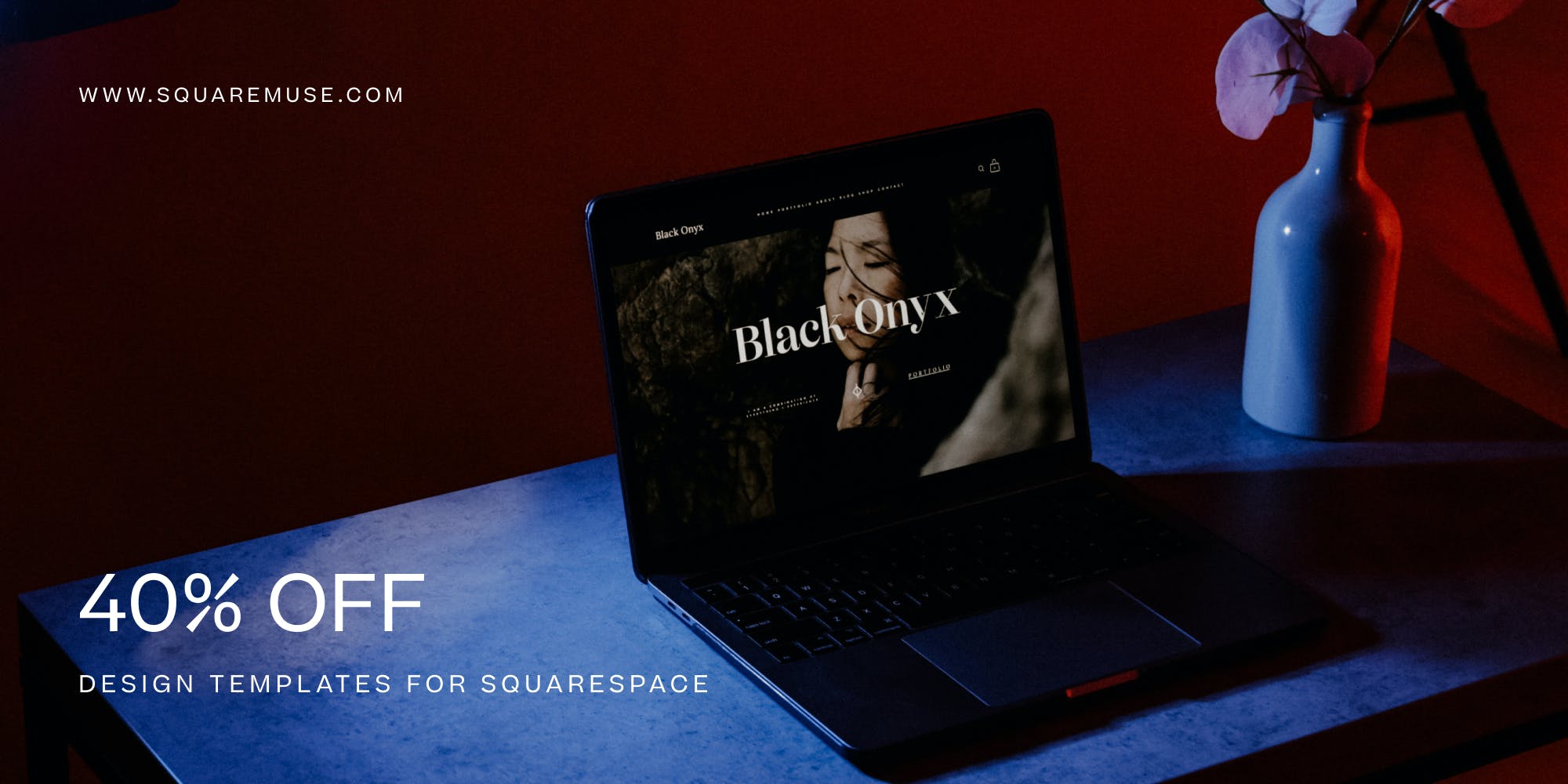 Squaremuse offers Premium Designs for creatives who use Squarespace as their website platform. These fully customizable designs offer gorgeous, impactful, and unique layouts for photographers, videographers, designers, and other creative businesses.
Deal: up to 40% off Design Kits, Pricing Kits and Custom Elements for Squarespace
Coupon: 40% off Design Kits and Pricing Kits for Squarespace 7.0 - code: MEGAMUSE, 35% off Design Kits for Squarespace 7.1 - code: WOWMUSE, 25% off Custom Elements - code: TOPMUSE
Link to shop: https://squaremuse.com/deals
Sale dates: Nov 18th -29th
Pic-Time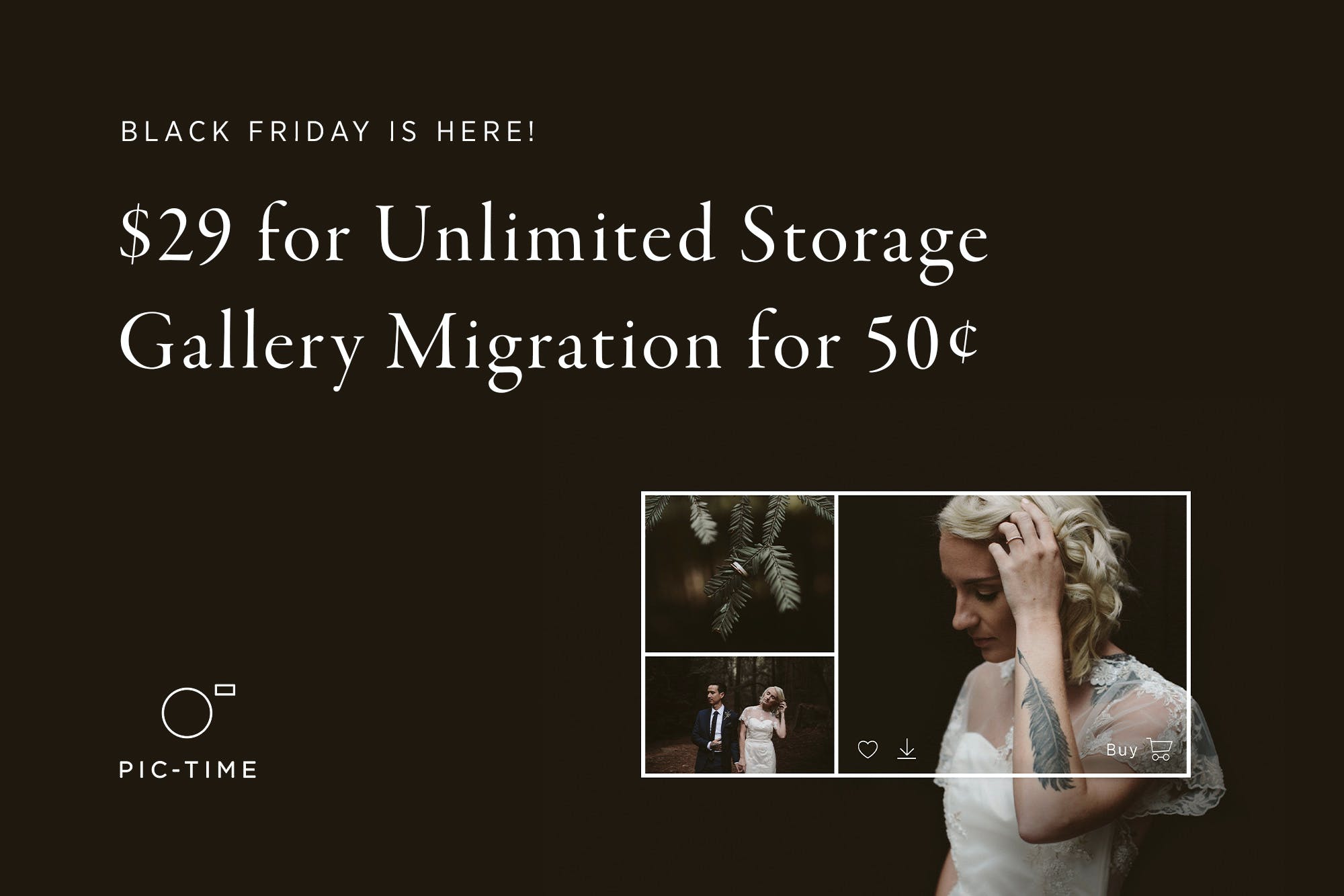 Best gallery platform for your business! Join Pic-Time and get Client Galleries for $29 with unlimited storage and 50¢ per gallery migration. Pic-Time has changed the way photographers sell online and now is a great time to increase your income for the upcoming year. Explore all yearly plans for Client and Art Galleries which are now 15% off! 
Deal: $29 for Unlimited Storage, 15% off all Yearly Plans (Client & Art Galleries) and 50¢ per Gallery Migration
Coupon: NARRATIVE
Link to shop: blackfriday.pic-time.com
Sale dates: Monday, November 23rd - Monday, November 30th
Chasewild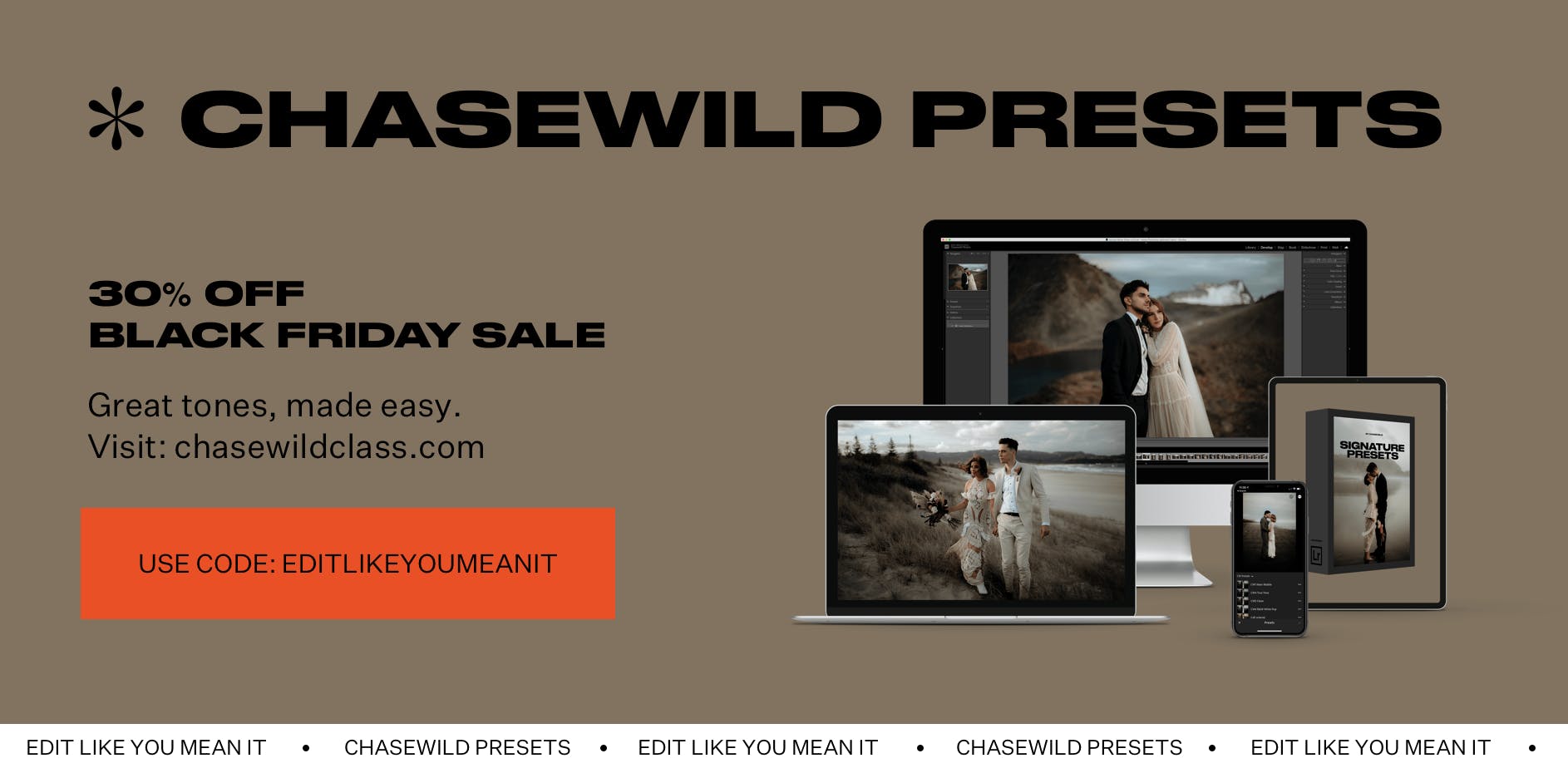 Deal: $30% off
Coupon: EDITLIKEYOUMEANIT
Link to shop: www.chasewildclass.com/presets
PhotoBizX - 6 Month Premium Membership

Photography Business Xposed or PhotoBizX is a business based podcast for wedding and portrait photographers. 

Tune in to hear in-depth interviews with the worlds best and upcoming photographers who reveal their business, marketing, pricing and advertising secrets in unbelievable detail. 

Take their ideas and what's working for them, implement into your business and become more successful, faster than going it alone. 
Deal: Save 50%
Link to shop:https://photobizx.com/sms
PhotoBizX - The Online Photography Sales Masterclass

You know that IPS is the best and most profitable way to sell photography but you don't want to do IPS. 

Maybe you prefer to sell online, because it suits you, right now.

If you want to grow your photography business and get consistency with your online sales, utilise this simple and repeatable sales system.

There are only a few things to implement and you'll be off and running. Follow the strategy, have clients purchasing your top package more times and more easily than you thought possible. 
Deal: Save 50%
Link to shop: https://photobizx.com/online-sales-course-special
PhotoBizX - The Facebook Ads Course for Photographers

Want more Leads (bookings and sales) for your Wedding or Portrait Photography Business?
Looking for a simple, repeatable way to utilise Facebook ads and bring more clients into your business? Follow the simple directions in this course with loads of examples and reasons why they work. Have your first ad up and running within a few hours and wonder why you haven't tried it this way before. 
If you're in any doubt, click on the link and take a look at what other photography have been saying about this FB Ads strategy. 
Deal: Save 50%
Link to shop: https://photobizx.com/fbadblackfriday
Dirty Boots & Messy Hair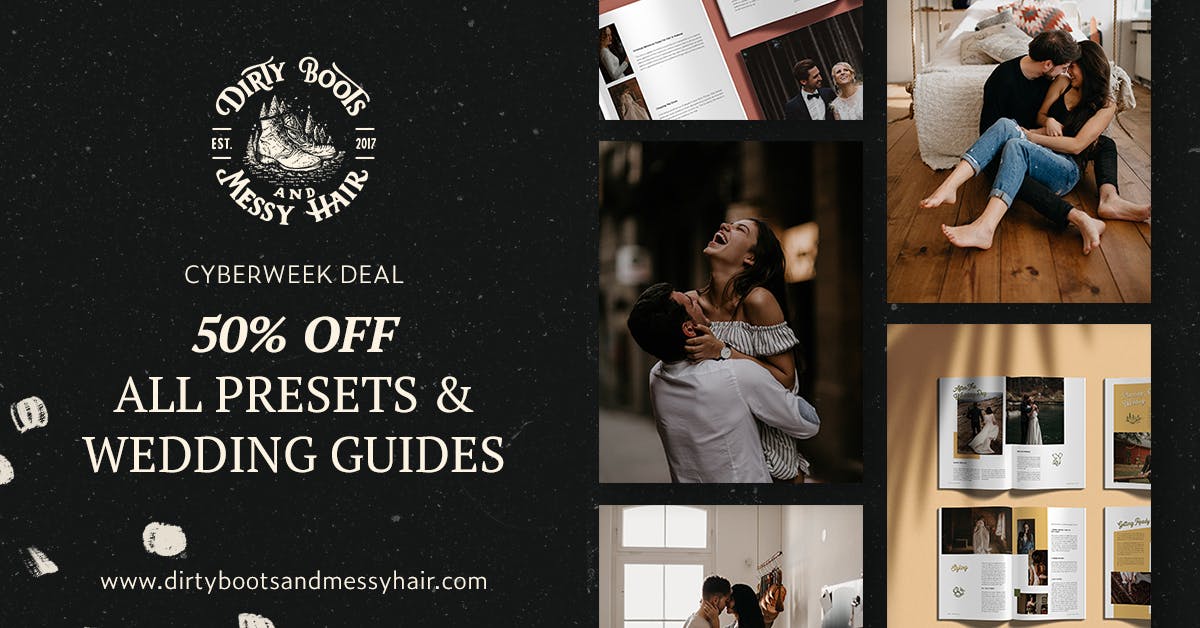 This week only, Dirty Boots & Messy Hair is giving you 50% OFF our DirtyBoots Presets - available in both Desktop + Mobile, and
50% OFF their Customizable Wedding Magazines - the 62-page templates created to support your clients throughout the wedding planning process. They're also opening the doors to DBMH Online Camp - an online workshop for wedding photographers - this week only and giving you an extra $50 OFF the already reduced price.
Deal: 50% OFF Presets and Wedding Guides + an extra $50 Off DBMH Online Camp
Coupon: BLACKFRIDAY50
Sale Dates: November 23-30
Link to shop: https://dirtybootsandmessyhair.com/shop/
Unraveled Academy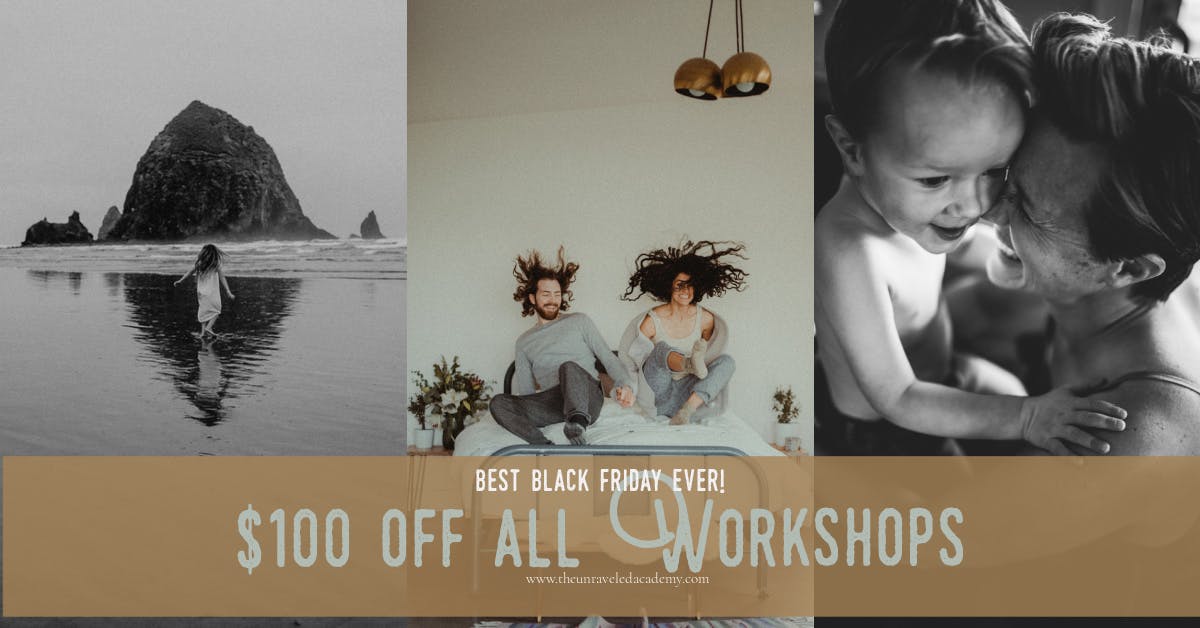 Deal: Get your first 3 months HALF OFF inside the Academy. Use code:
Coupon: HALFOFF3
Link to shop: https://learn.theunraveledacademy.com/pages/signup
Deal: $100.00 off ALL workshops. No code necessary.
Coupon: HALFOFF3
Link to shop: https://www.theunraveledacademy.com/unraveledworkshops
DC Presets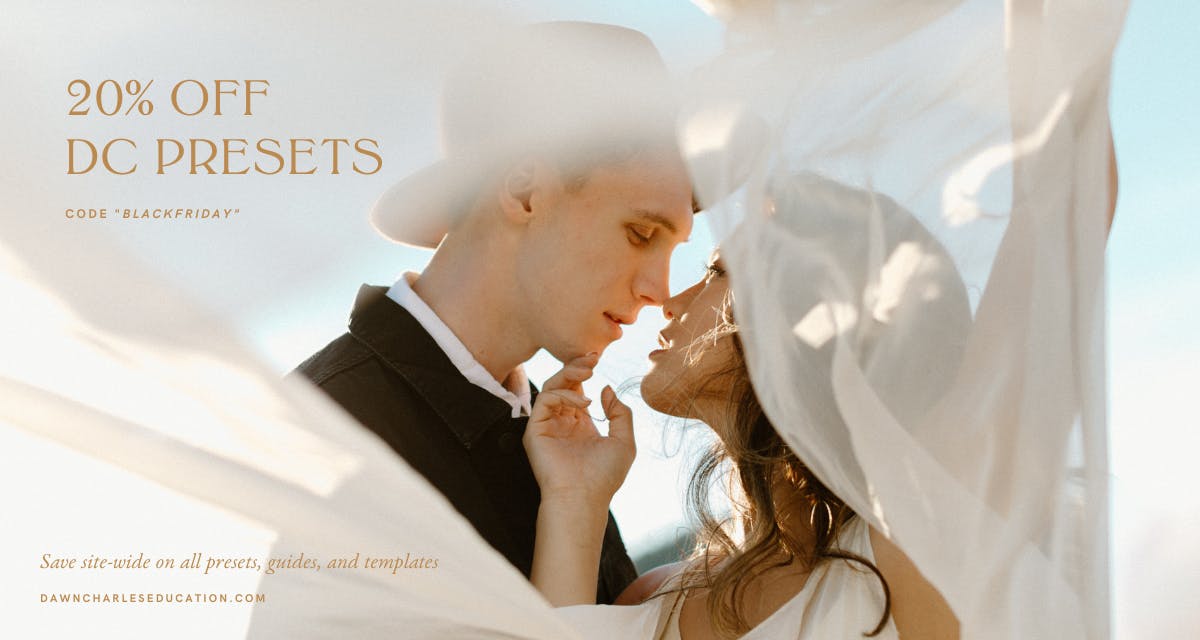 Deal: 20% off
Coupon: BLACKFRIDAY
Link to shop: https://dawncharleseducation.com/
RISE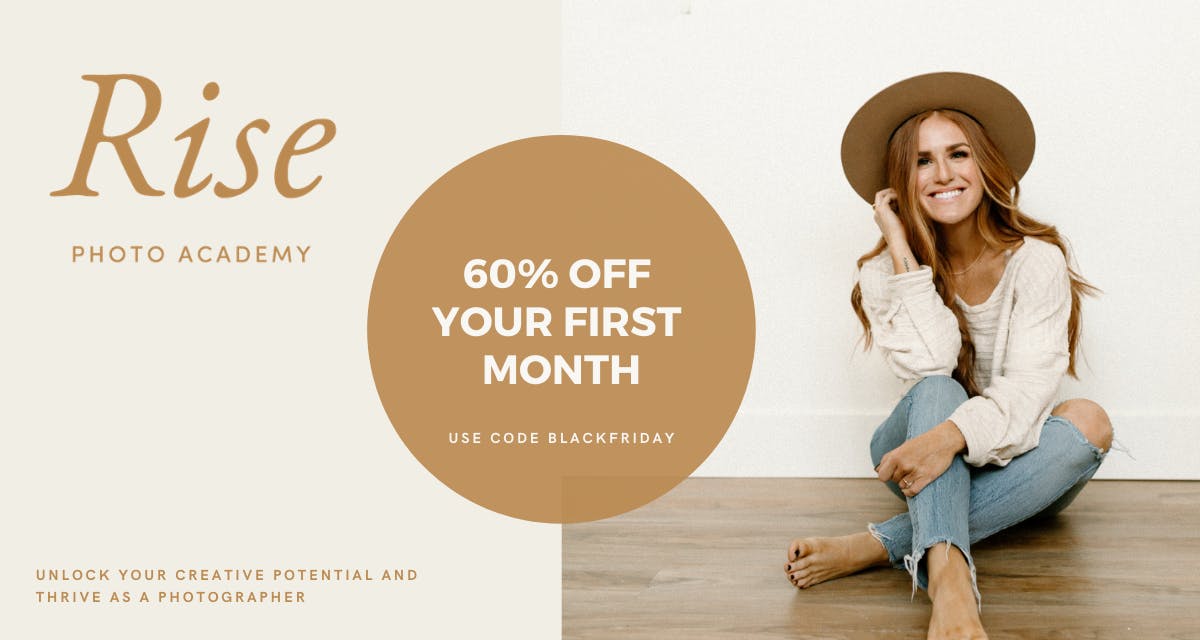 Deal: 60%
Coupon: BLACKFRIDAY
Link to shop: https://www.risephotoacademy.com/
Embrace Presets

Deal: 40% off
Link to shop: https://embracepresets.com/
Show Your Face Presets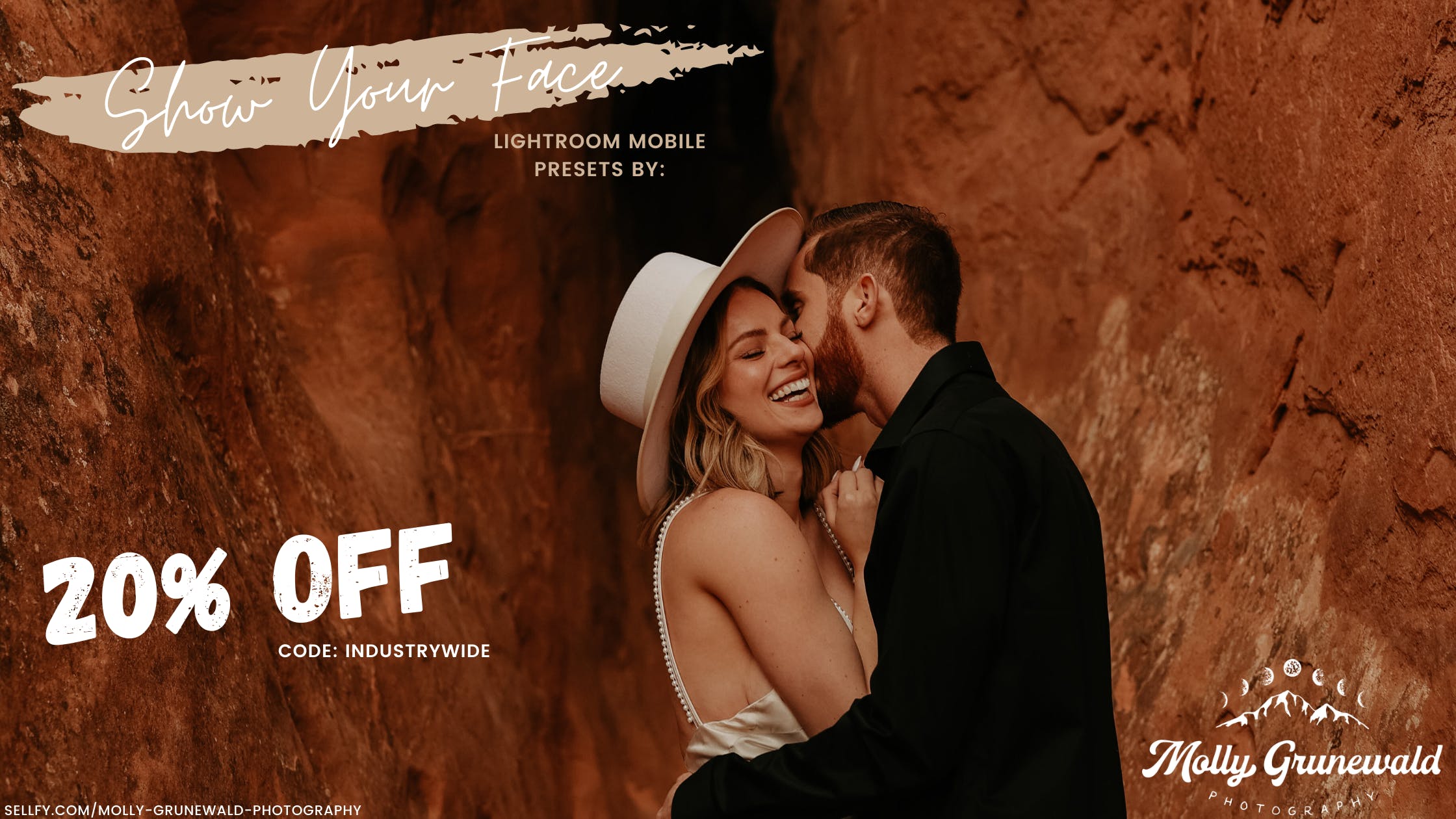 Deal: 20% off
Coupon: INDUSTRYWIDE
Link to shop: https://sellfy.com/molly-grunewald-photography/p/lightroom-mobile-presets/
Elemental presets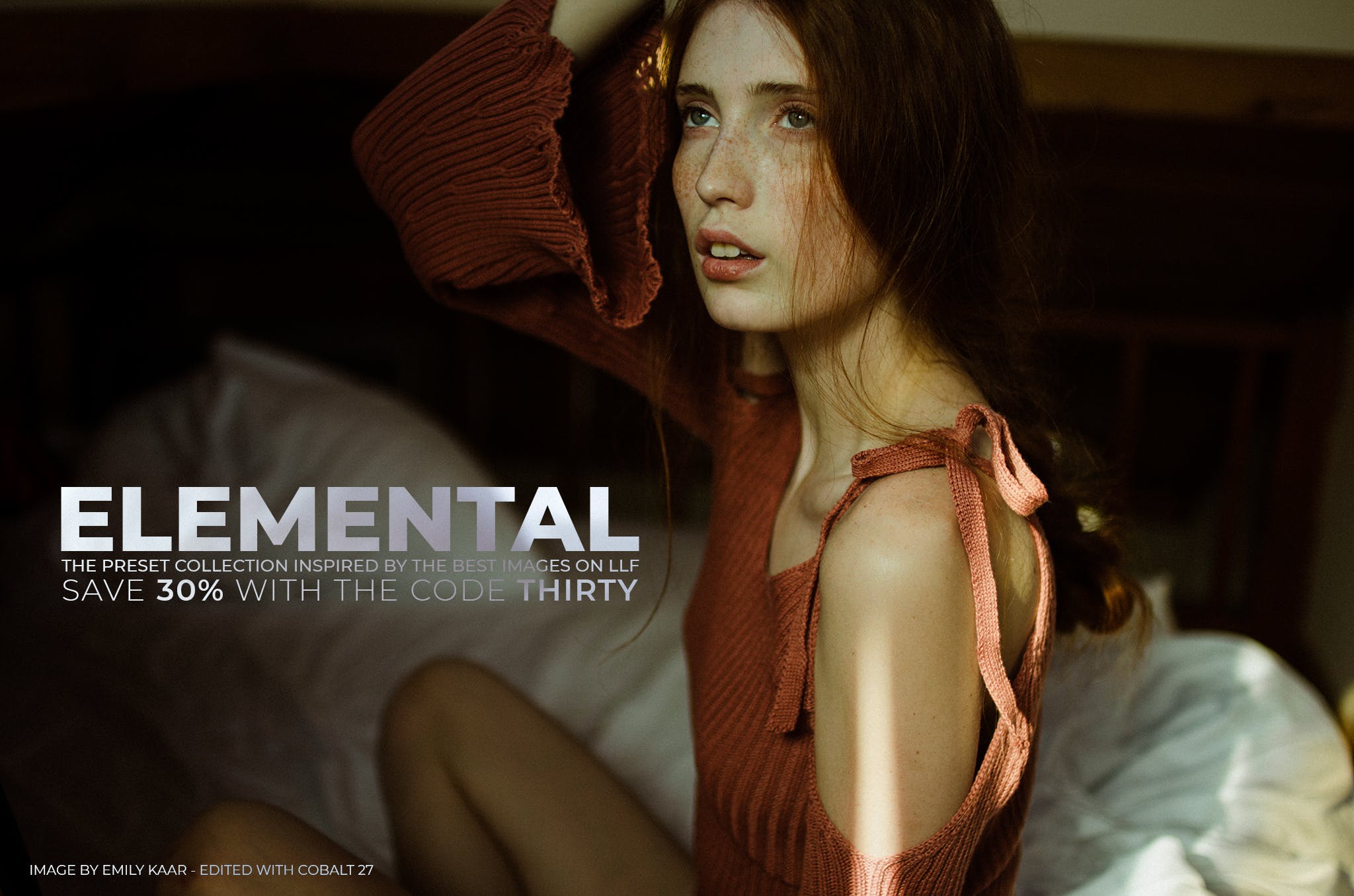 Deal: 30%
Coupon: THIRTY
Link to shop: https://www.lookslikefilm.com/product/elemental-presets/
The Roots Presets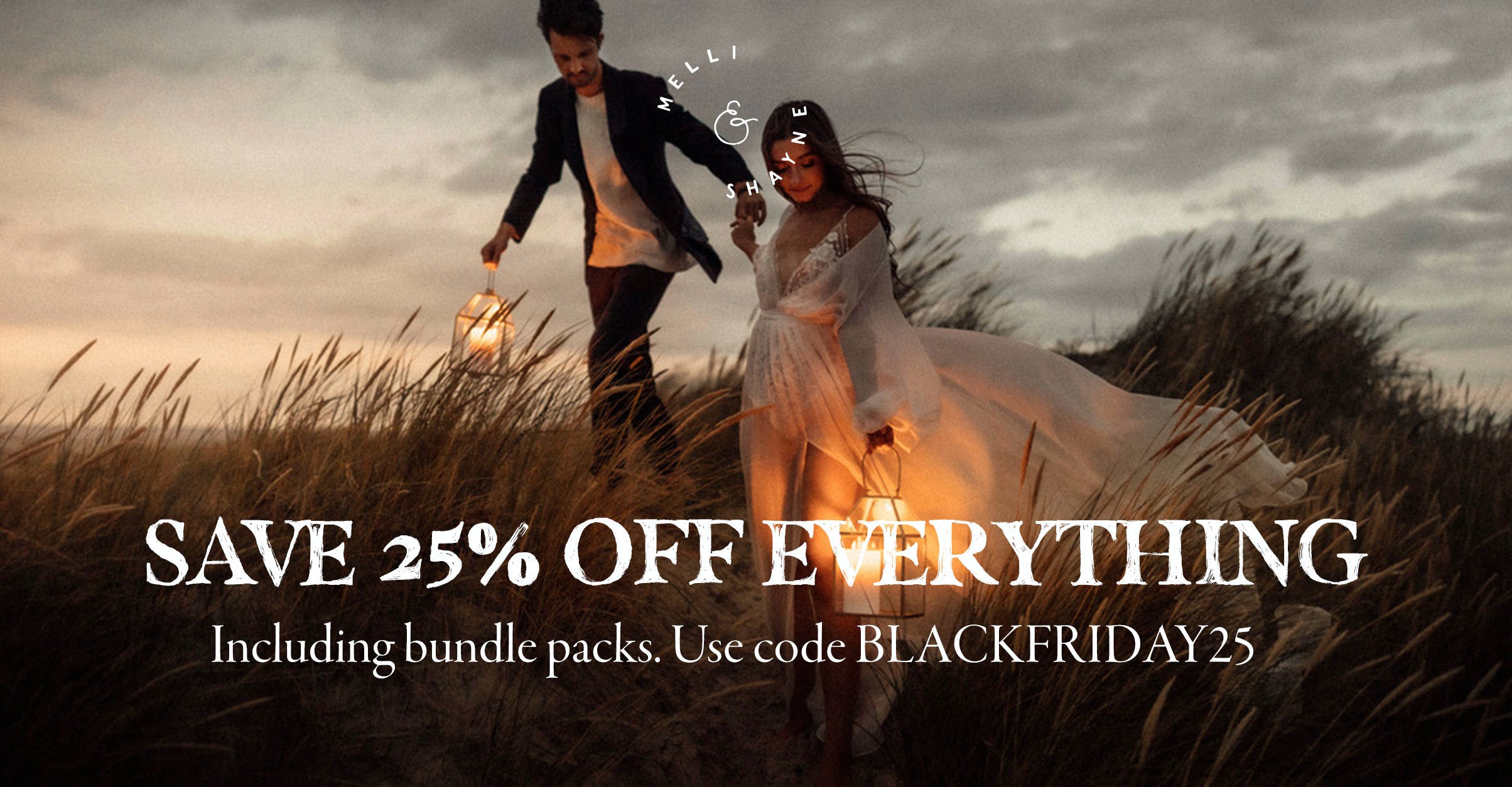 Deal: 25% off
Coupon: BLACKFRIDAY25
Link to shop: https://shop.melliandshayne.com/
Meridian Presets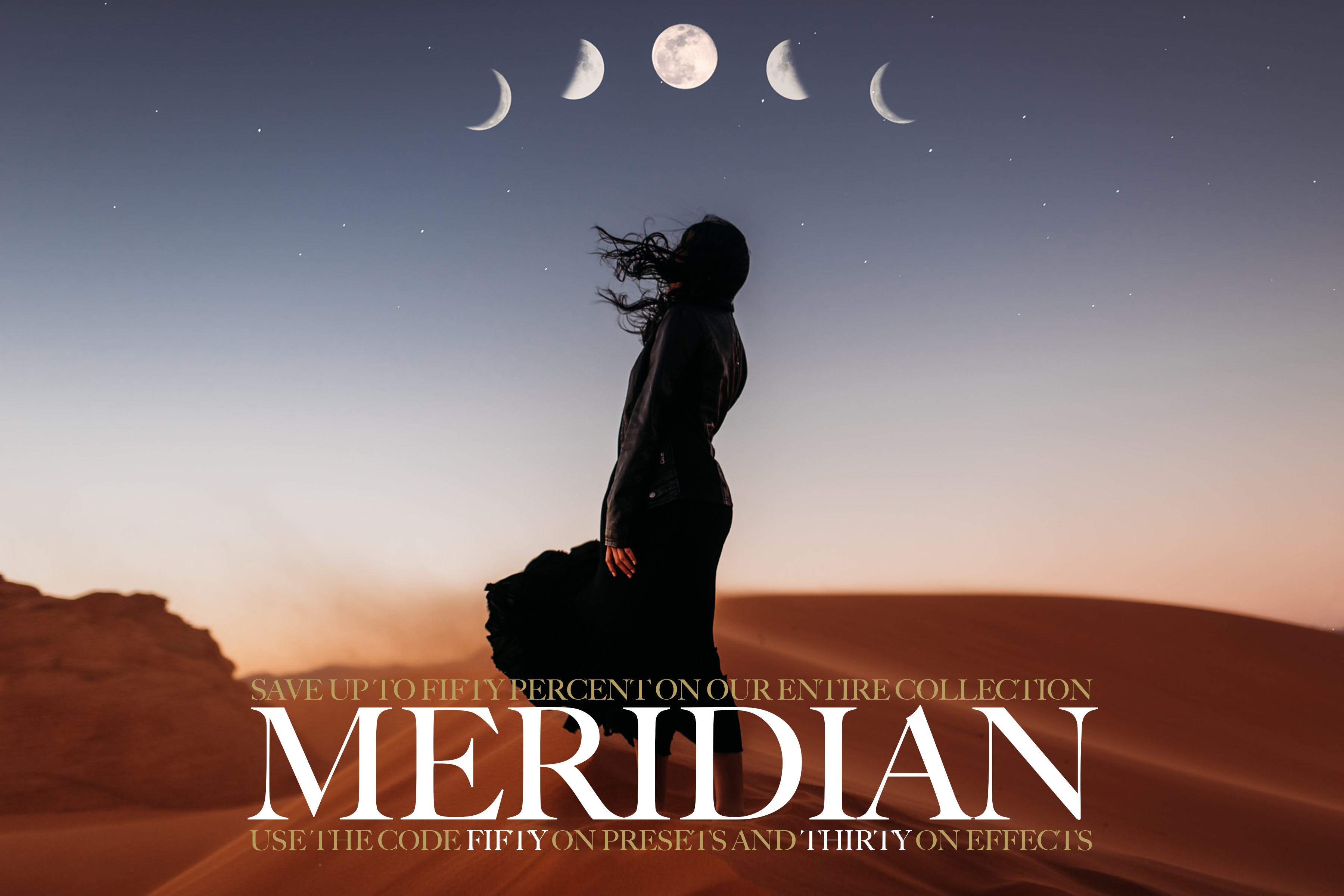 Deal: Up to 50% off
Coupon: FIFTY
Link to shop: https://meridianpresets.com/
Strapped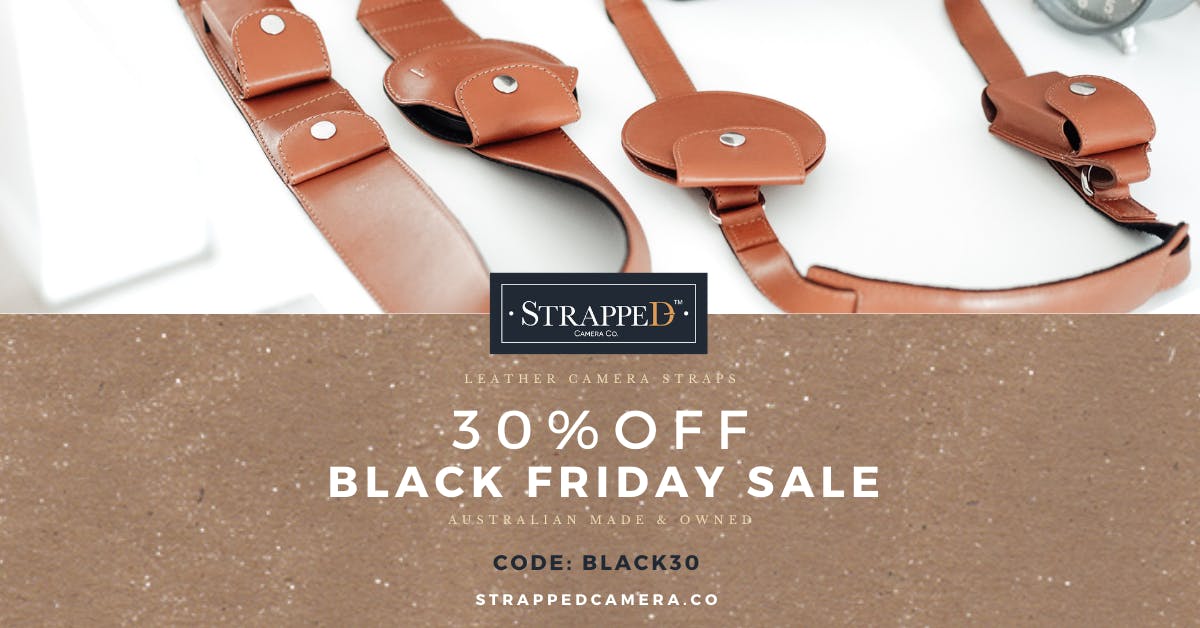 Deal: 20% off
Coupon: BLACK30
Link to shop: https://www.strappedcamera.co/
Style and Select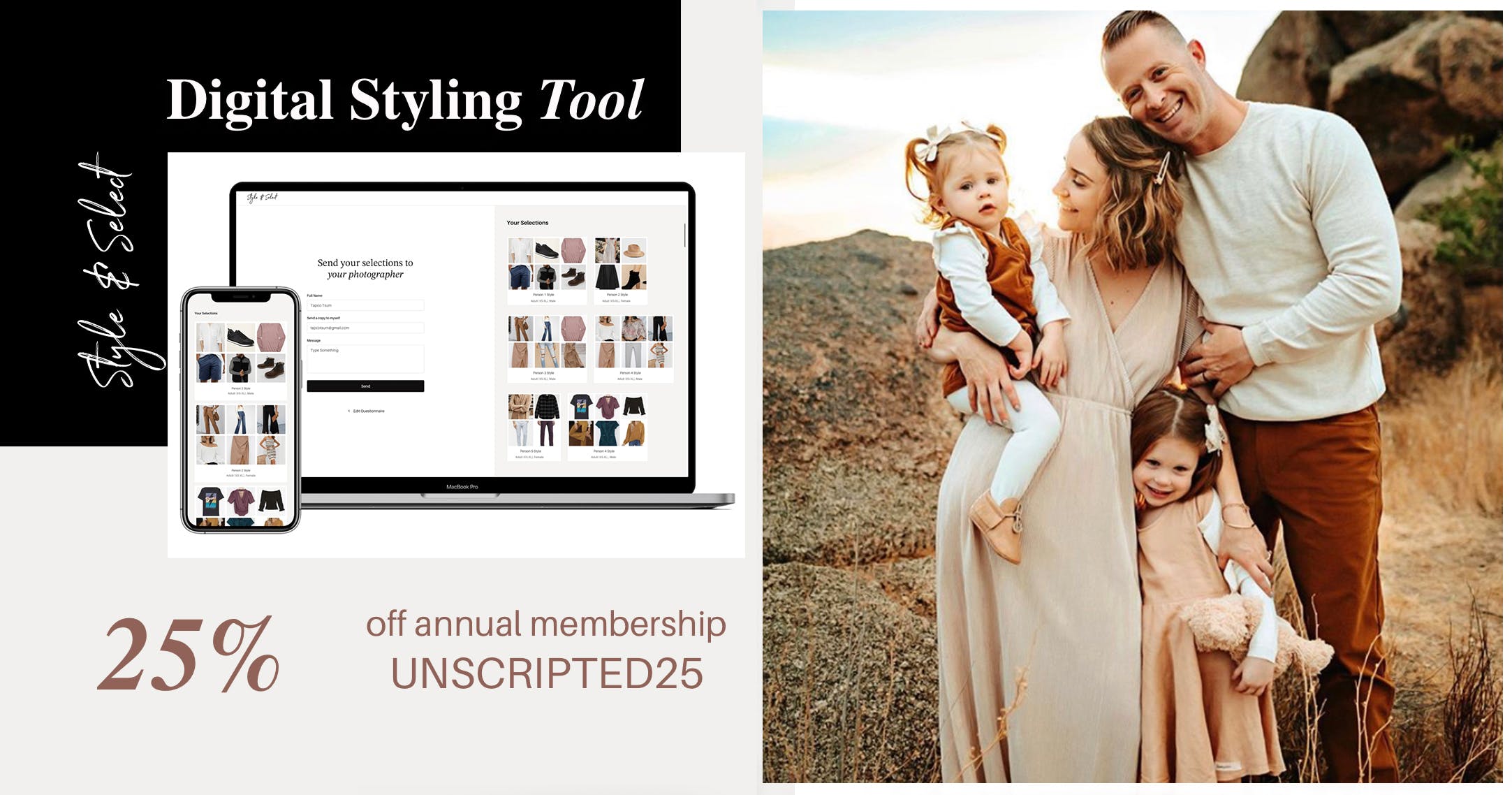 Deal: 25% off
Coupon: UNSCRIPTED25
Link to shop: https://styleandselect.com/
The Story Keeper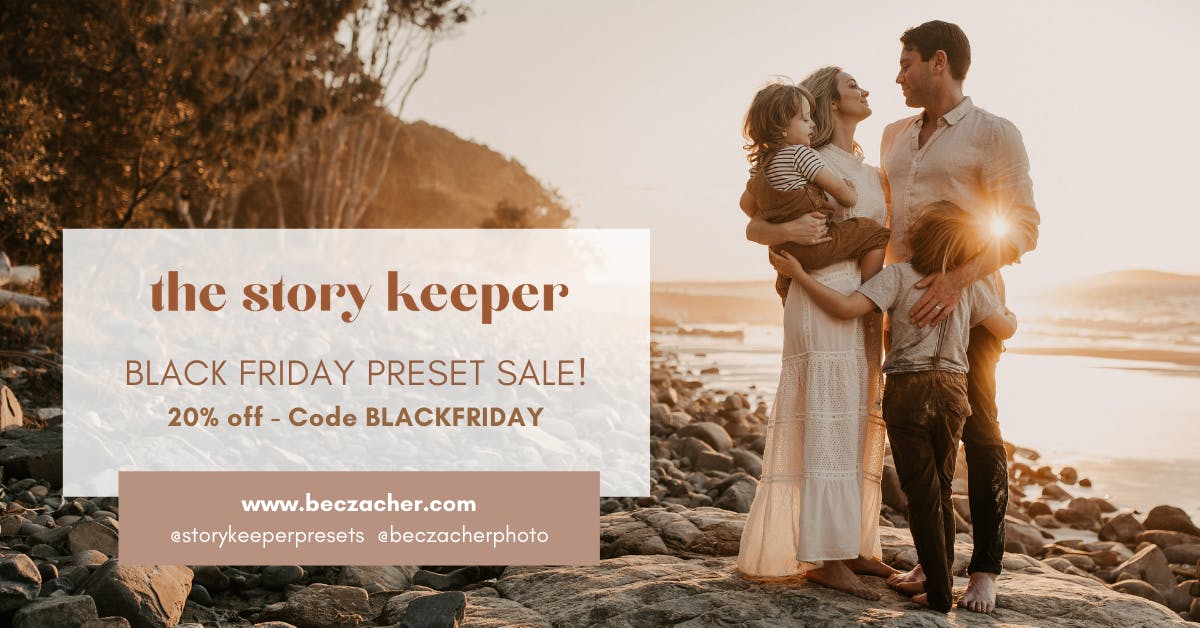 Deal: 20% off
Coupon: BLACKFRIDAY
Link to shop: https://www.beczacher.com/story-keeper-presets/