Studio Ninja Review - Is this CRM worth your money?
---
When starting out in photography, I think everyone is a little blindsided by just how much admin is involved. There are numerous tasks that require you to have a good system and at times this can be a little overwhelming.
I have used Studio Ninja for my own photography business for the past year and have found it incredibly helpful for streamlining all the admin tasks. There is a lot of talk about whether a CRM is worthwhile and what the best options are. The aim of this review is to highlight Studio NInja's key features so you can decide if the software is worthwhile for your business.
Set up:
Setting up your Studio Ninja account is a fairly straight forward and easy process. You simply navigate to the settings section and set up:
Email settings: Send emails from Studio Ninja with your preferred Gmail address (or other providers). Every outgoing email is tracked so you don't miss anything.
Date time calendar: Have all your sessions, shoots and appointments in one place by connecting Studio Ninja with your Google Calendar.
Payment methods: Connect your Stripe or PayPal account so your clients can pay their invoices easily and securely.
Payment schedules & reminders: Say goodbye to those awkward calls and set up automatic reminders to notify your clients when invoices are coming up or overdue.
Products and packages: Create a list of all your products and packages so you can easily add them to quotes and invoices.
Contact form: A key part to setting up your Studio Ninja account is creating your contact form. You can do this easily through drag-and-drop and then embedded the form to your website. The main benefit of embedded the form to your website is your leads (enquiries) will automatically sync with your Studio Ninja account.


Job types and workflows: Create a list of all your jobs types (newborn, family, wedding) and then connect them to a workflow. We will go into more depth about this below.
Templates: Studio Ninja has a range of templates for emails, contracts and questionnaires. You can either use theirs or go in and edit them or create your own.
Features:
Client Management and workflow:
Leads management
Each lead is potential money so it's not something you want to miss or forget. With Studio Ninja, the process of tracking leads has been simplified for you.
Each time someone contacts you through the StudioNinja contact form on your website, the enquiry will appear in your leads section. You can also manually add in a lead for enquiries that come from Facebook or through a call. Once a quote is accepted, a contract is signed or an invoice is paid this lead automatically moves into your jobs section.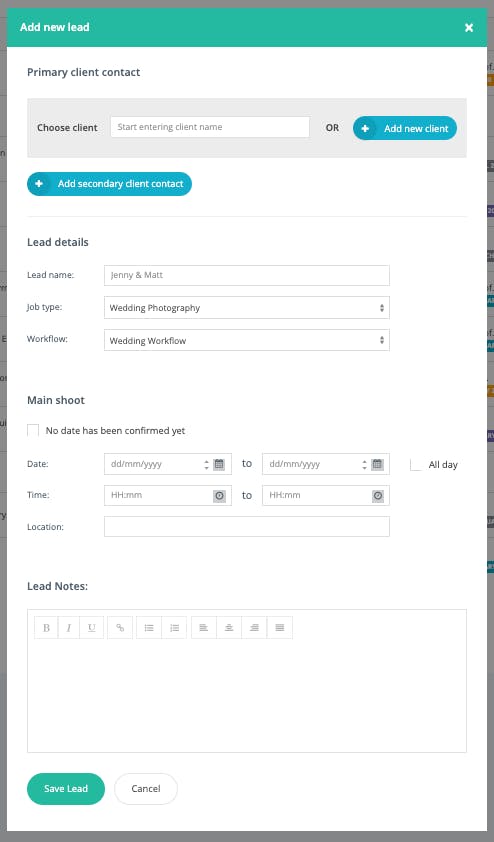 Workflows
Workflow is a term StudioNinja uses to describe the stages and processes involved with each shoot. They are associated with each type of service you offer (job type). When someone enquires with you and selects the job type such as 'wedding', your wedding workflow will automatically be triggered. You can create your custom workflows under the settings section and you can also customise them job by job. For example, if you talk with a client more regularly than others because you're friends you may want to remove the automated emails you have in your typical workflow.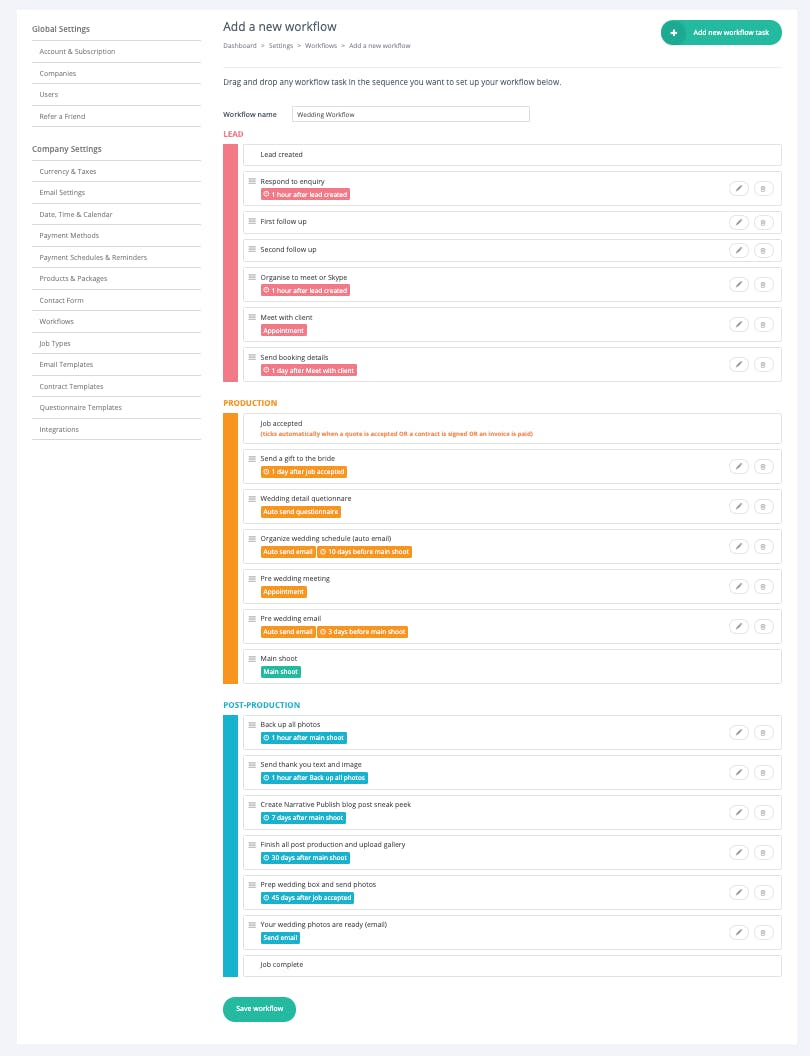 There are four different types of workflow tasks:
To-do: A simple text box task e.g. follow up with client
Automation: Adding a task that will automatically send your client an email, questionnaire or contract on a given date. This is really useful for check-in emails or questionnaires. For example, my wedding workflow has a 'send questionnaire' automation that sends my clients a questionnaire link one month before their wedding.
Extrashoot: The ability to add an additional shoot (e.g. an engagement shoot) that will appear in your workflow and calendar.
Appointment: Add an appointment such as a client meeting that will appear in your calendar.
Quotes and contracts
In your lead or job hub, you have the ability to send invoices, contracts and questionnaires to your client or potential client. Studio Ninja provides a range of templates for this but you can also customise them yourself. Each task also allows you to combine all of these into one automated bundle (invoice, contract and questionnaire).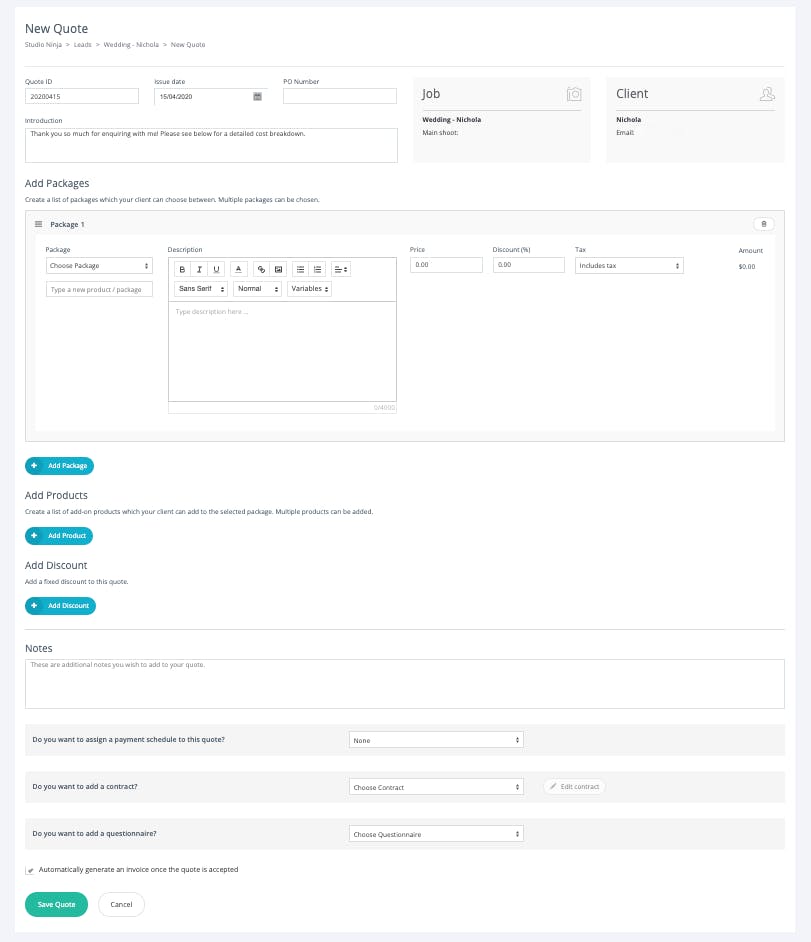 Seamlessly track payments and income
After you send an invoice, a payment log is generated under the payments section. Here you can see the status of all your payments (paid or unpaid and late), due date and amount. If your client pays by PayPal or Stripe, the payment will automatically be marked as paid and they will be sent a receipt. If the client pays you by bank transfer, you will need to manually click 'record payment' and a receipt will be sent. If you have payment schedules and reminders set up, your client will receive automatic emails reminding them when the invoice is due/how overdue their invoice is.
Mobile app
Studio Ninja has a dedicated, easy to use app which allows you to easily work on the go. As photographers, we are often on the road and have to utilise small pockets of time to get work done. The best part about the app is you can easily respond to enquiries, send quotes and contracts from your phone, the same way you would on your laptop.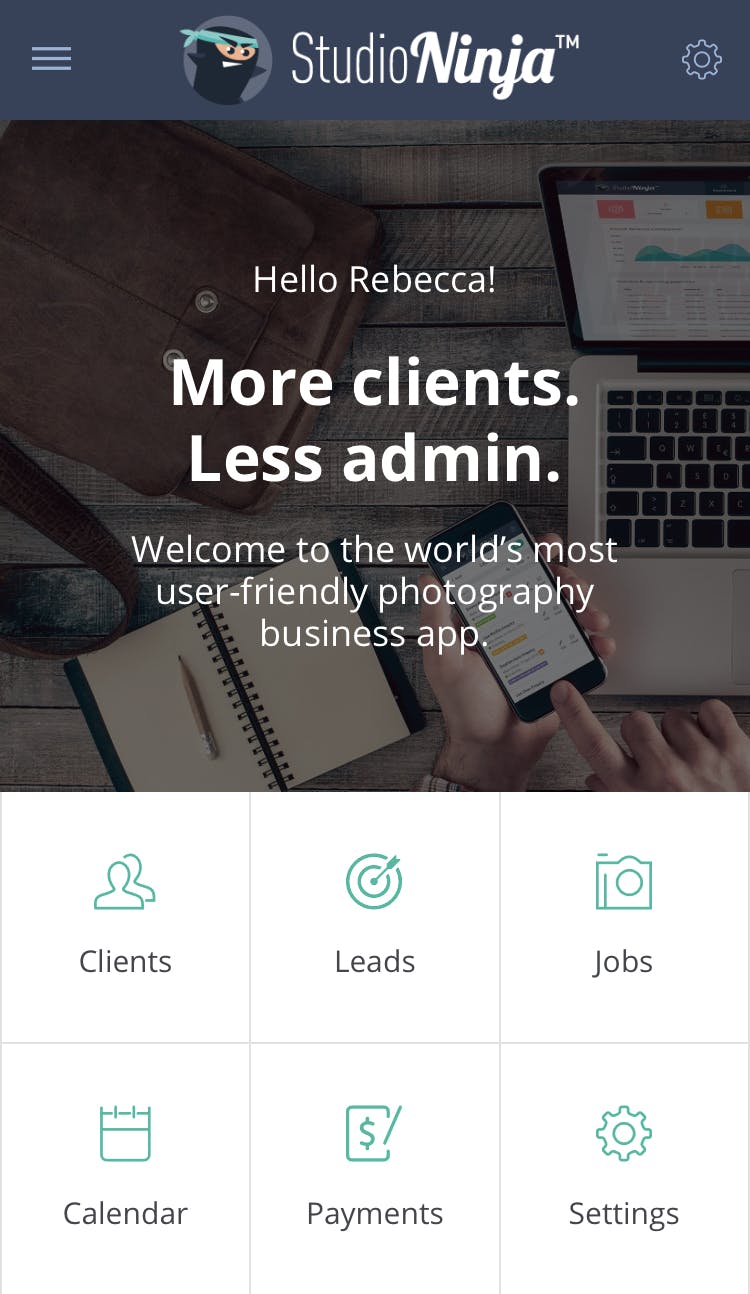 Manage multiple brands
For those of you who have multiple brands, Studio Ninja has your back. This is a new feature which can be accessed when upgrading to the Master Plan. For example, if you also manage a collective photography company, you can easily add this business to your main StudioNinja account. This is helpful as you can take advantage of all the features and easily switch between brands from one account. With the Master Plan, you are able to add up to three companies, have unlimited Contact Forms and Users.
Pricing
Studio Ninja has two plans, the Pro Plan for $203 USD per year or their Master Plan for $310 USD per year. Compared to other CRM's Studio Ninja are on the more affordable end and considering the number of features they offer, it's great value for money.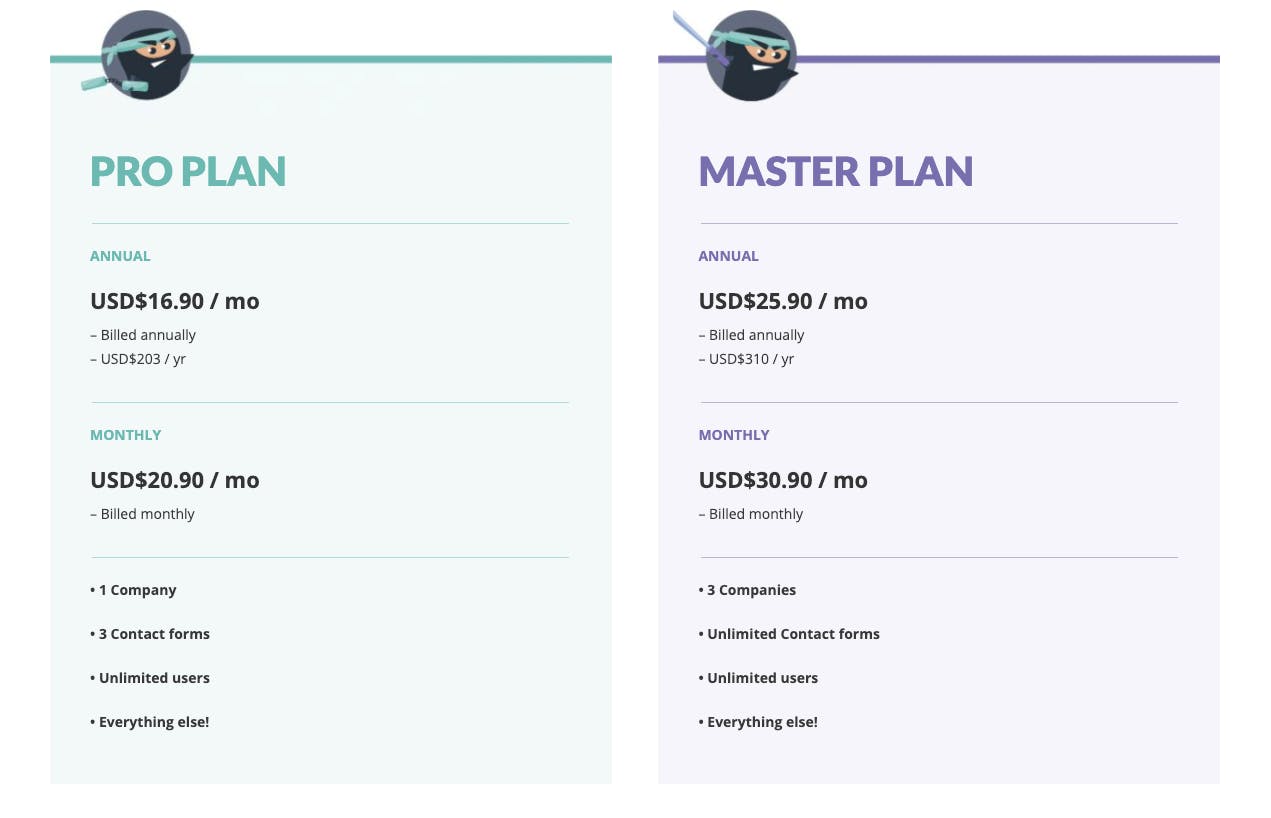 Conclusion
If you take the time to set up your account, write automated emails and create effective workflows Studio Ninja will you give you the gift of getting some valuable time back.
The biggest energy sucker is trying to keep too much information in your head. Studio Ninja takes that problem away by creating a space to keep every admin aspect of your business in one place. Having everything in one place reduces the risk of missing key information and allows you to have more streamlined processes.
If you would like to try Studio Ninja for yourself, we have a 50% off coupon for you! Simply use the code NARRATIVE50 at checkout.