Tribe Archipelago: Presets worth your money
---
You may feel like there are presets being sold everywhere you look. The question that comes into play is what makes a good preset? It's important to remember that not all presets are equal! Presets are usually always made with a specific style in mind so start by asking yourself what look you want to achieve with your presets and go from there.
Tribe Archipelago recently gave us three of their preset packs to try out so we could share our thoughts. Tribe Archipelago are a team of creatives who have over fifteen years of experience in the photography industry! They currently have eight diverse preset packs and profiles to suit a range of different styles.
Nomad
The Nomad collection is incredibly versatile and is inspired by 80's and 90s fashion editorials! Think warm bronzes, pale greens, pastel pinks, oceanic blues, and bold black and whites. There are 7 colour presets and 1 black and white and three creative profiles.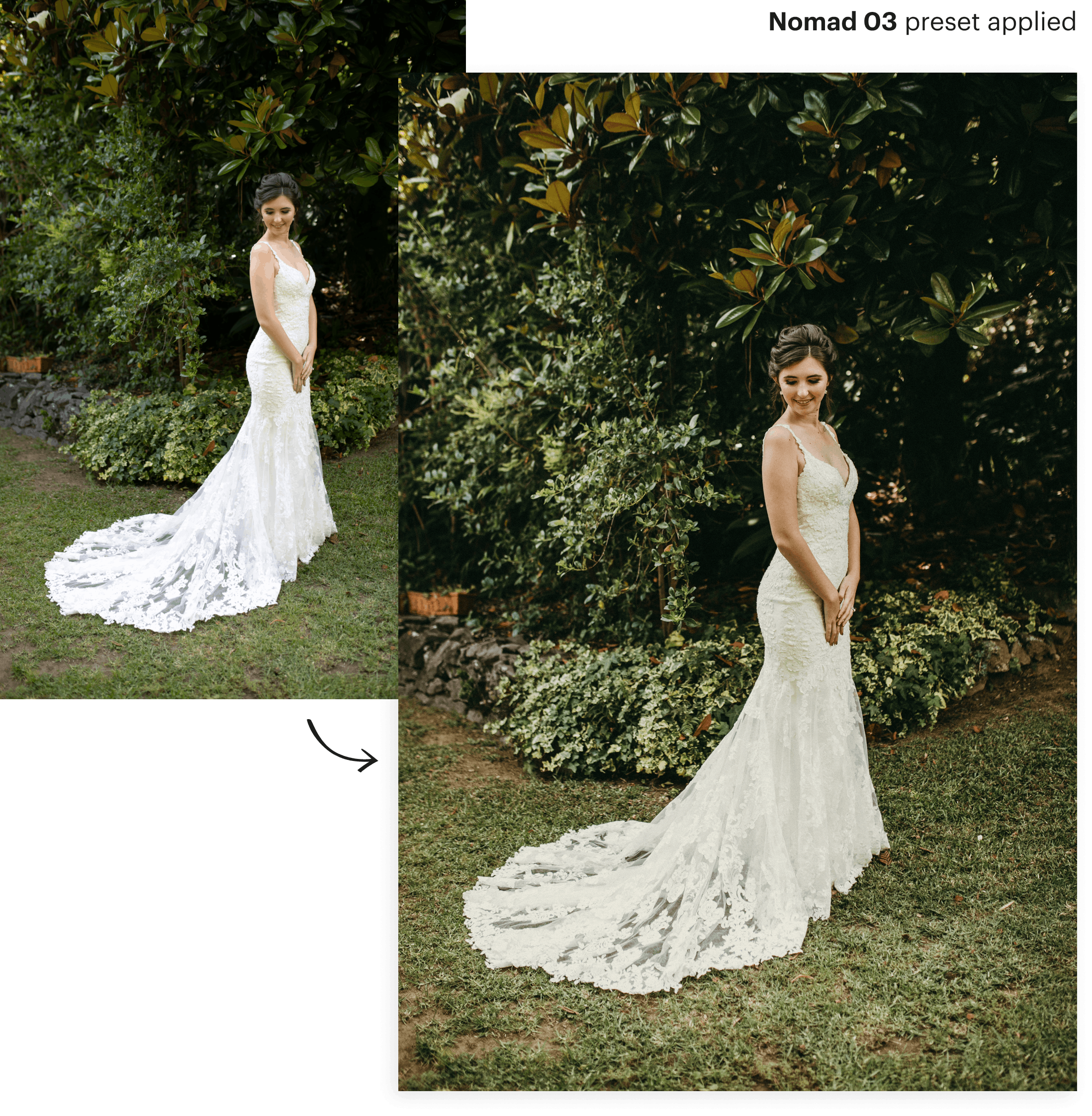 Odyssey
The Odyssey collection has subtle hues, golden browns, and creamy, accurate skin tones come together to make the perfect modern, moody preset. There are 6 colour presets and 2 B+W presets, this set also includes custom creative profiles to hone your look: "Golden" for that warm, sun-touched look.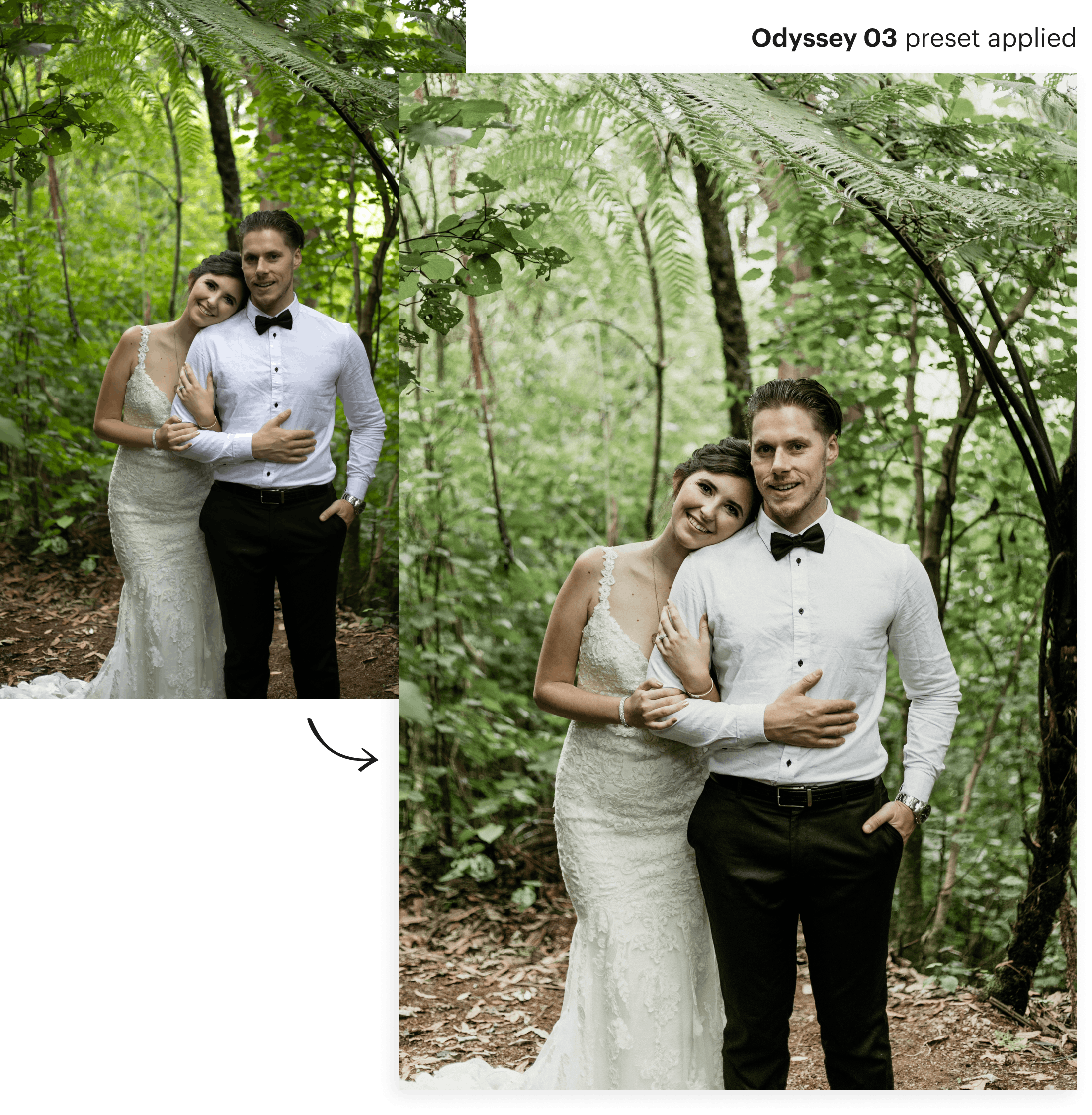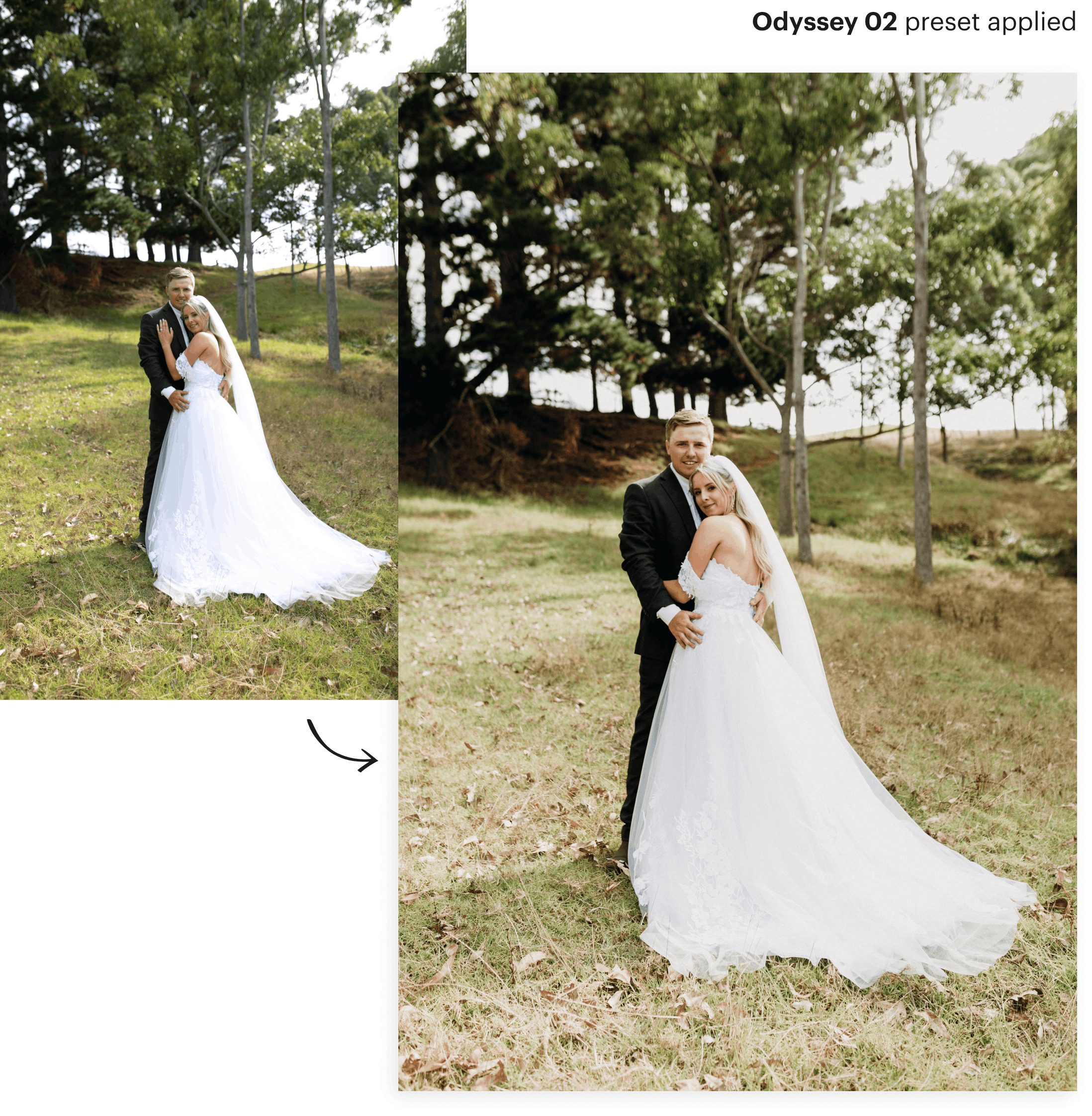 Wayfarer
The Wayfarer collection offers a range of beautiful tones - cool, warm, contrasty and muted. It includes 2 BW & 7 Color Presets, plus a custom "defined" Profile.'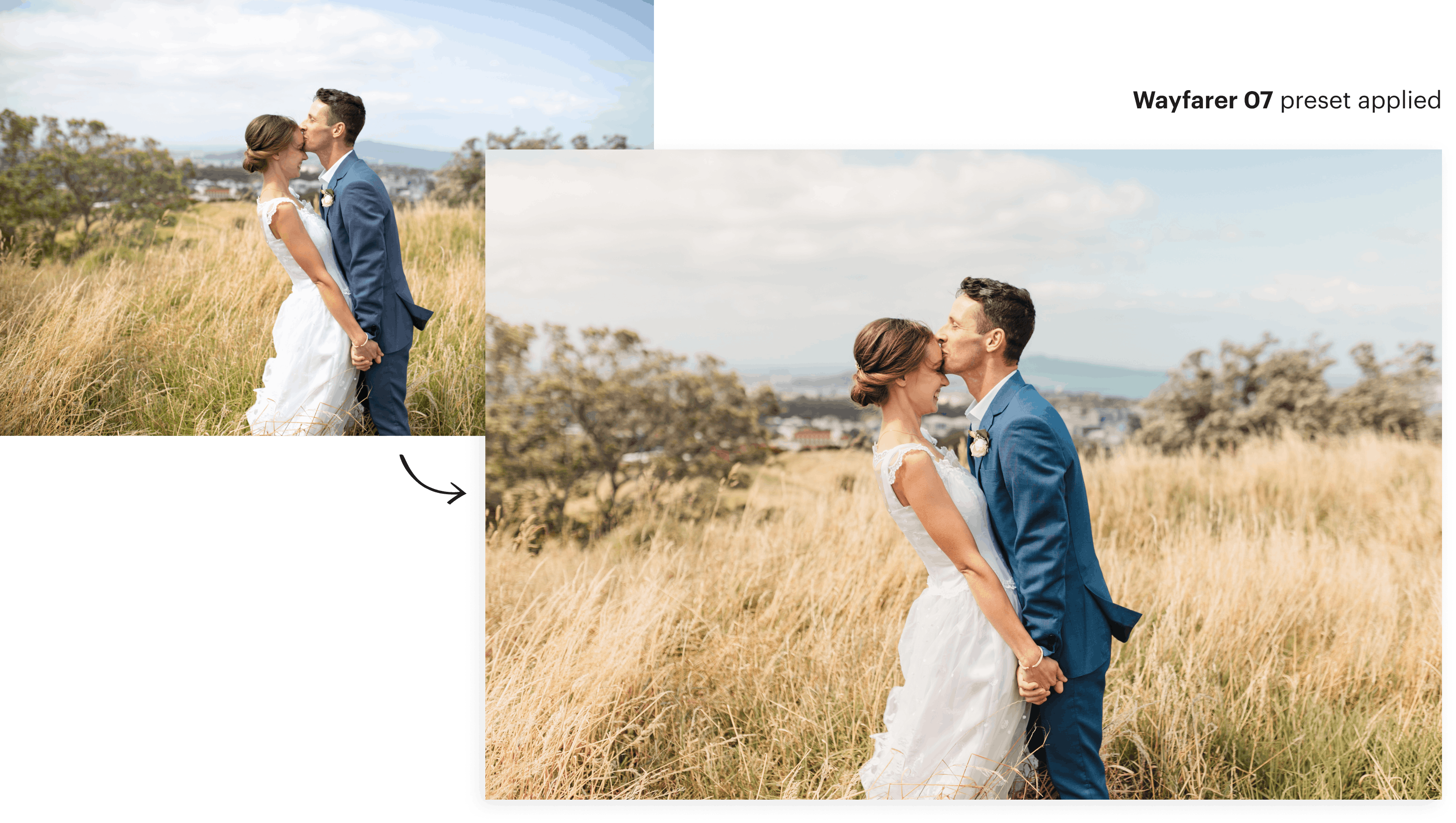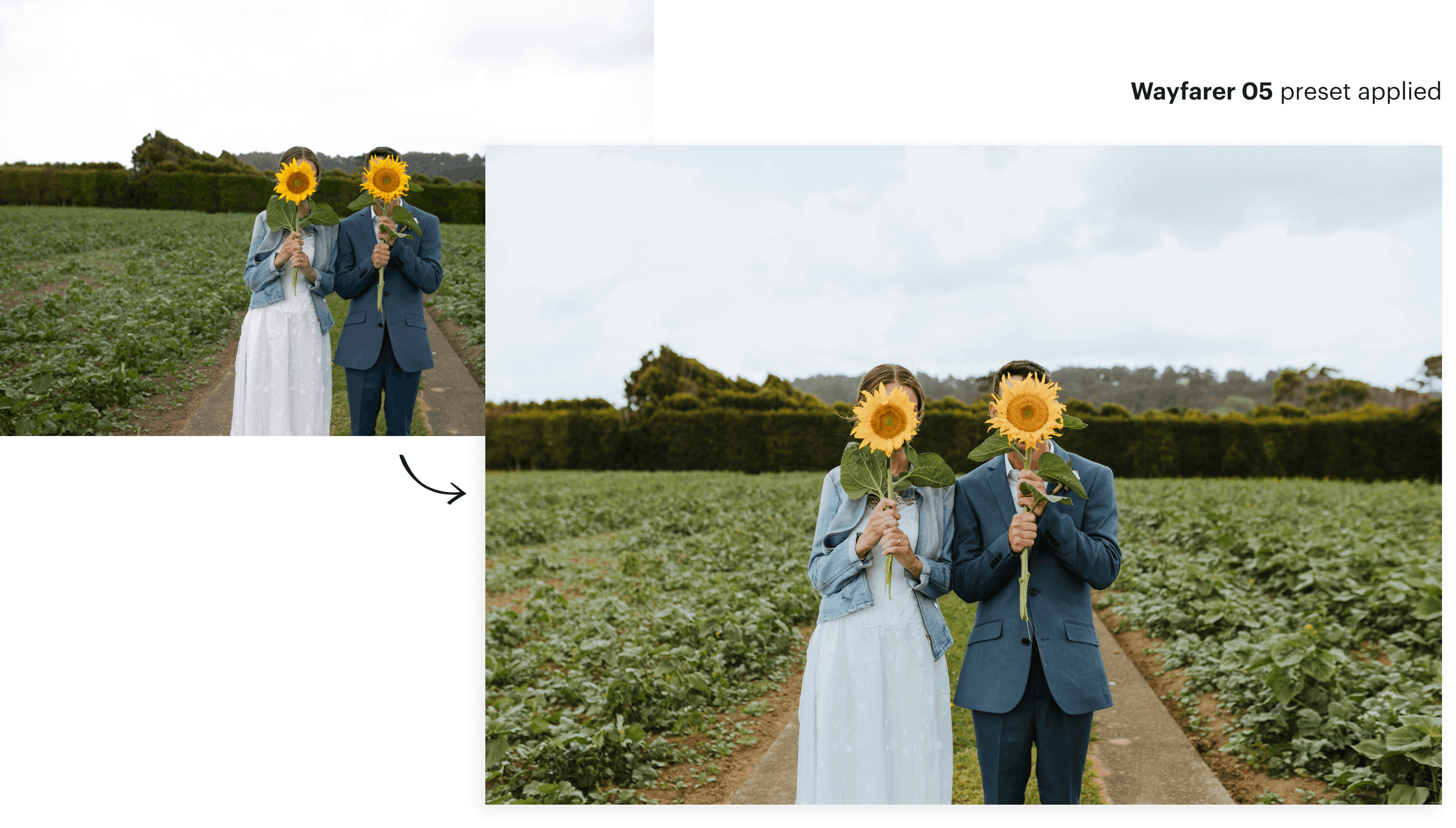 Things to consider:
Buy a collection that fits your style
All presets are created with a specific style in mind which means not all of them will be for you. Read the description of each pack carefully, look for words that align with the style you are trying to create. For example, Odyssey has a more moody look whereas Nomad is more versatile with pale greens and pastel pinks.
Exposure and white balance
Presets are not designed to complete an image in one click and should always be tweaked to fit the varied lighting of each image. All Tribe Archipelago presets do not affect the exposure or white balance of an image, this makes it easy to make your own adjustments as you go.
Customer reviews
Like any purchase, reviews are powerful and a vital part for the decision making process. Tribe Archipelago has some amazing customers reviews under each preset pack. Also, jump into their Facebook Group where you can hear more from actual buyers and see to their before/afters.
In summary, Tribe Archipelago has a wide variety of quality, versatile presets that can save you time and help you to build or tweak your own personal a style. If you would like to try them out, we have a coupon NARRATIVEAPP20 will give you 20% off anything in the shop.