The Best 2022 Memory Cards for Professional Photographers
---
Memory cards are a vital part of every photographer's toolkit, and getting the right one can make all the difference. If your memory card isn't up to scratch, it will struggle to keep up with the lightning-fast shooting speeds of modern digital cameras.
Getting Started With Memory Cards
When purchasing a memory card, there are three main things to consider: speed, size or storage capacity, and reliability. But, the type of photography you do will also help inform your purchase decision.
For example, you might be an adventurous photographer who shoots in challenging weather conditions. Perhaps, you're a documentary wedding photographer who often shoots in a burst mode to capture the action or a busy family photographer with numerous shoots on the same day.  
Before buying new memory cards, consider the main aspects of your photography and shooting style. Once you know what your priorities are, you'll find it easier to navigate all the different memory cards available on the market today to find ones that suit your business best. 
Speed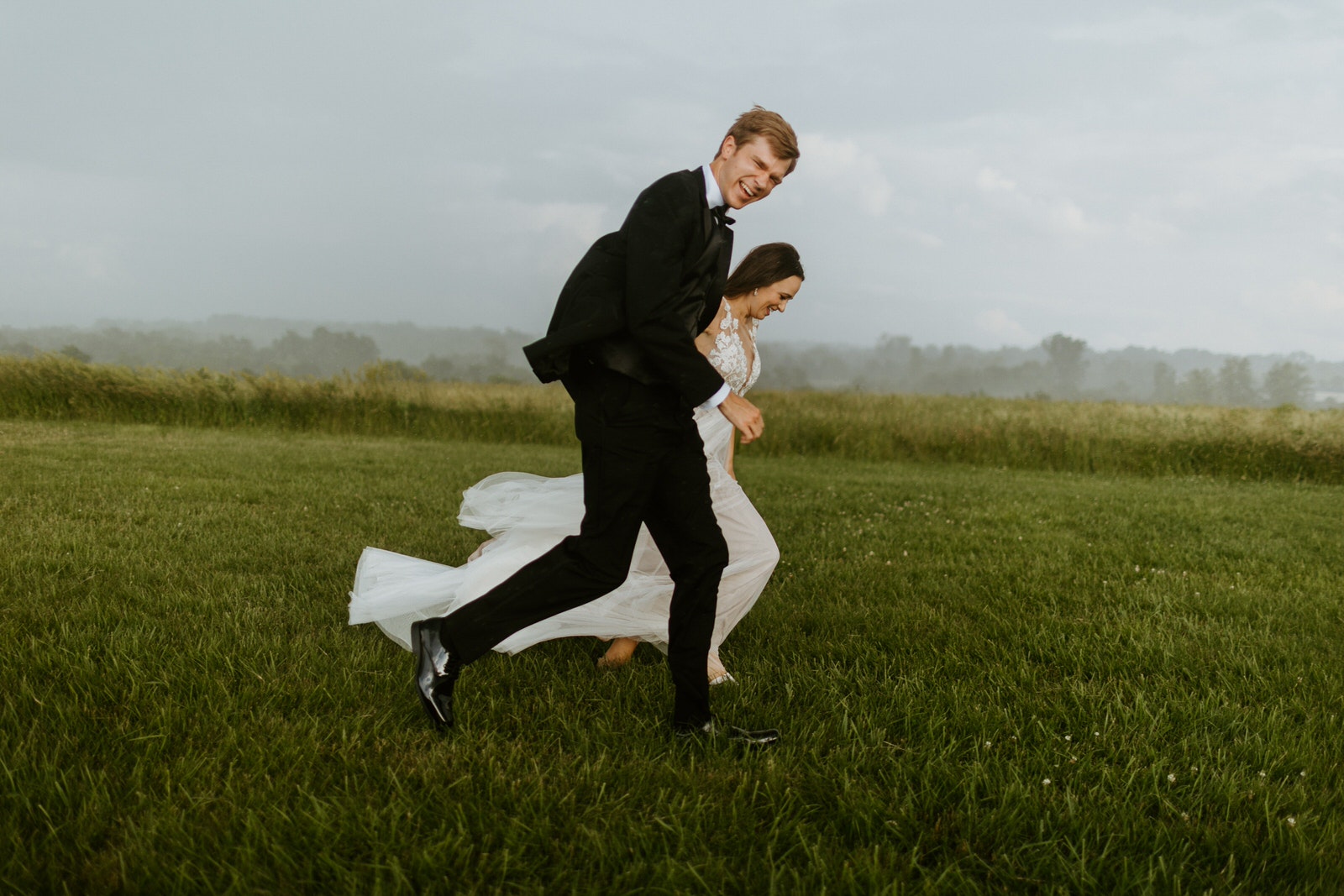 Not every photographer needs ultra-fast memory cards. Speed only starts to matter when you're shooting on burst mode. For example, if you capture sports, events, weddings, children, or pets, you likely have used continuous shooting mode before. 
With digital cameras, you can take tens of photos only to pick out one that captures the right moment or emotion in a sequence. If your camera can do it, it's a great way to freeze unmissable moments like the first kiss, confetti throw, dancing, sports games, children and pets playing, and others. 
But, if you have a memory card that can't keep up, you may find it buffering during an important shoot. Most photographers can't afford to miss crucial moments, waiting for the memory card to catch up.
To avoid this, you'll want memory cards that have fast enough write speeds for your photography or video needs. The write speed determines how quickly the memory card can record data, like photos in a sequence or 4K video.  
The fastest memory cards out there are built for filming high-quality 4k video, but you don't necessarily need to pay for that much speed if you only intend to shoot photos. This is even more true for professional portrait or landscape photographers who don't need fast memory cards.
The speed you will need will depend on the capabilities of your camera. You can use this in-depth guide to find which memory cards are best suited for your camera model. 
When you're shopping for memory cards, you'll see that manufacturers generally show the read speed first because that tends to be higher than the write speed. The read speed refers to how fast your memory card can transfer data to your computer or laptop. 
It's something to be aware of when you're comparing different options, so you don't get caught out by subtle marketing tricks. 
Capacity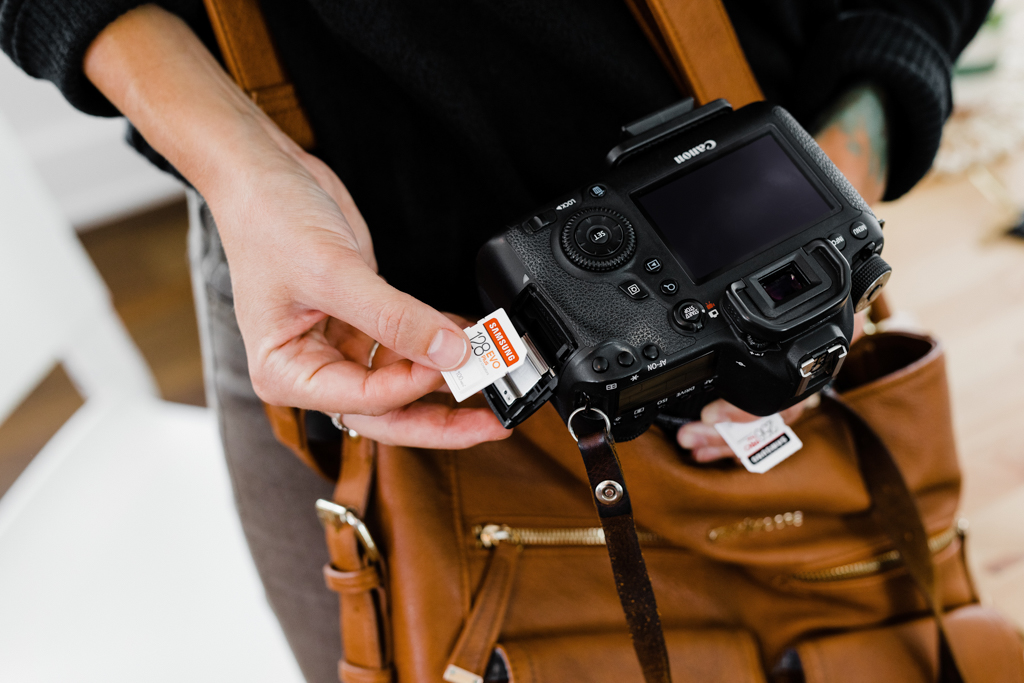 Another essential thing to consider is memory card capacity. You will find older cards that hold only 4GB, but you can also buy high-capacity ones that hold as much as 2TB of data. 
To help you find a happy medium, consider if you mostly shoot with a single or dual-slot camera. If you have only one memory card slot available, you may want to consider shooting on several smaller cards. 
For example, you could buy several 16GB and 32GB memory cards. Doing so ensures that if one of the cards corrupts, you still have plenty of coverage on the rest of the cards.  
But, the downside is that you will need to swap memory cards on the day of the shoot regularly. Sometimes, you may find it tricky if you do weddings and events, but using smaller capacity cards can help safeguard against losing large portions of coverage.
If you have a dual-slot camera, you have more choices. You can opt for a memory card with a big storage capacity in the first slot and several smaller ones or one that holds equally as many gigabytes in the second slot. 
You can back up your photos to both slots for your peace of mind. If anything happens to one card, you still have a memory card in the other slot to save the day.
If you shoot a mix of photo and video footage, you may want to consider shooting stills on one memory card and video clips on the other. This way, you can pick your cards based on what you write on them.
On the other hand, if you don't want to worry about switching cards during a shoot, we recommend you use at least 64GB of storage card or even go for 128GB to be safe.
Reliability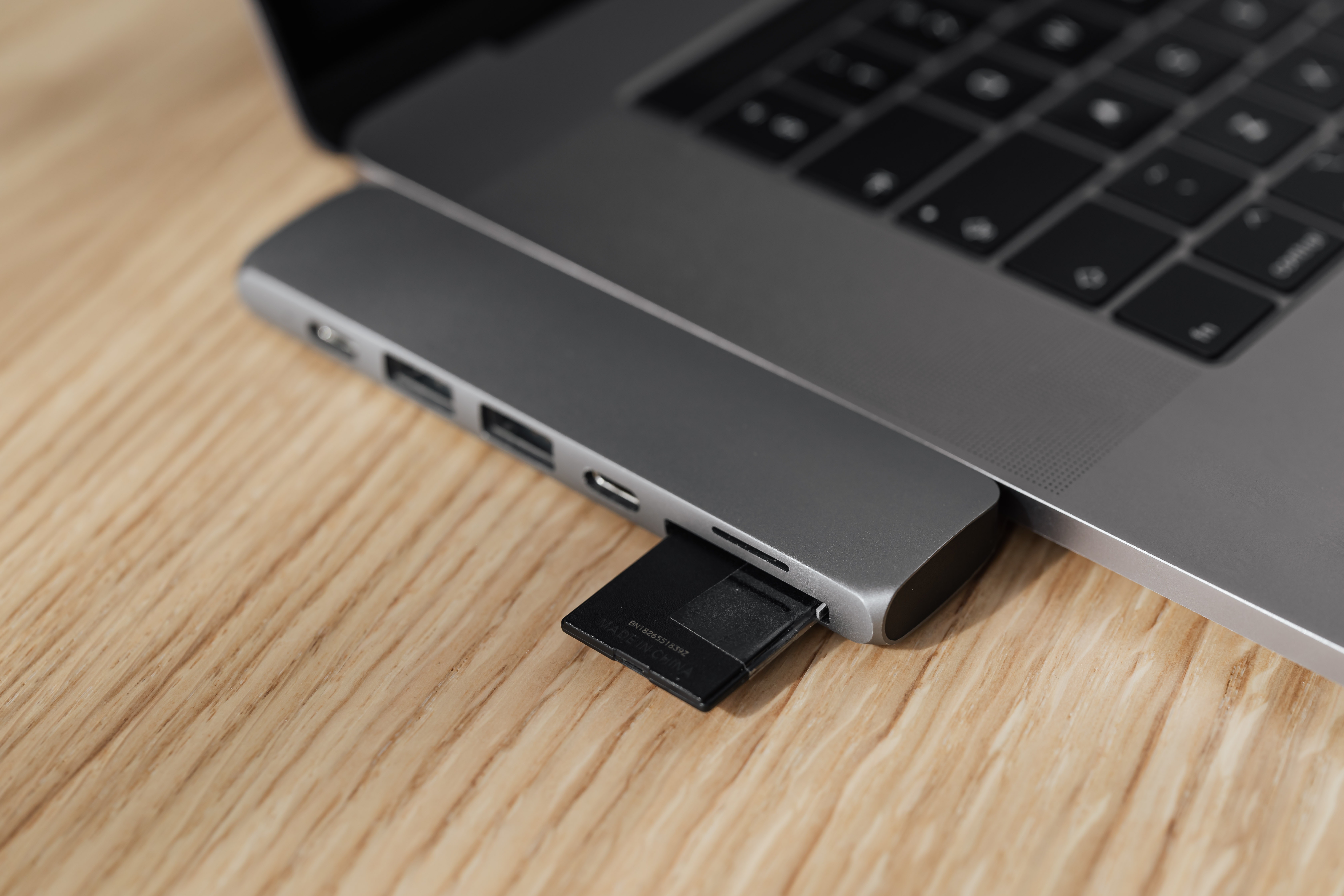 The last thing you want is to invest in a handful of memory cards only to find them unreliable and not up to the job. For example, you may buy from a lesser-known brand that sells cheaper memory cards but doesn't have enough user feedback and doesn't deliver what it promises. 
Or, you may accidentally buy a fake memory card. Some sellers recreate fake cards that look like genuine SanDisk or other popular branded ones. Photographers may get easily tricked because it's difficult to tell them apart at a glance. 
Fake memory cards come with numerous problems — not only are they unlikely to perform as well as genuine ones, but you might also struggle to use data recovery software to retrieve your files. If the memory card corrupts, the software cannot recognize the fake memory card. 
To avoid buying fake memory cards, we suggest that you don't buy from third-party sellers on Amazon. Instead, look out for information on who the seller is. 
For example, it could be Amazon itself and other reputable photo and video resellers like B&H and Adorama. You can buy their items either on Amazon or directly on their official websites. Similarly, you can buy straight from the manufacturer, like Western Digital. 
What Type of Memory Cards To Use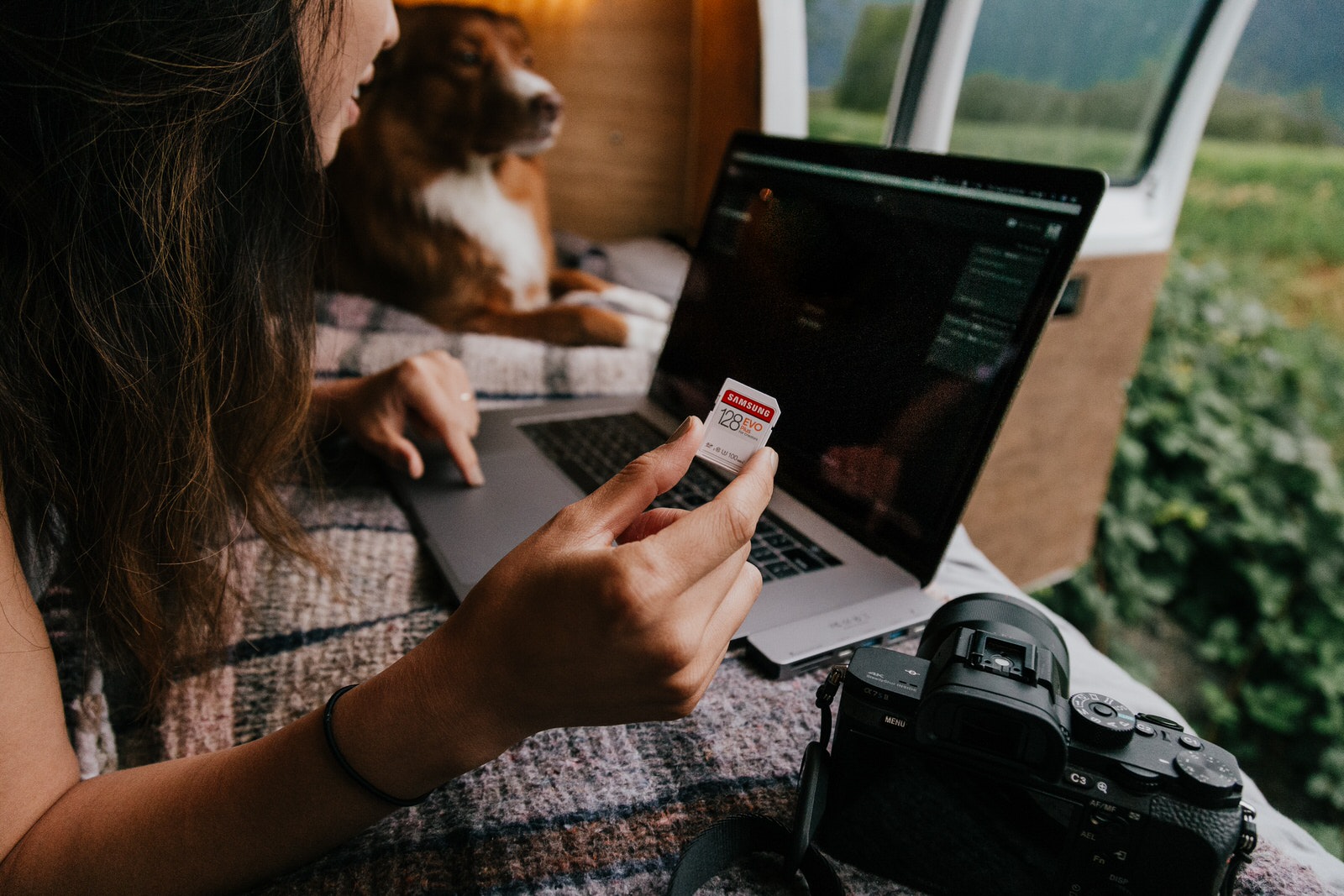 Secure Digital (SD) memory cards have been the most popular — not only are they compatible with a vast range of cameras, but they are also relatively inexpensive. 
When you browse SD memory cards, you'll see some that are SD, SDHC, and SDXC. The three different types of SD cards refer to the file system the card uses to store data. SD is the oldest and holds the least amount of data, followed by SDHC, which supports a maximum of 32GB. SDXC can store up to 2TB of data. 
Before buying an SD card, double-check which types of SD cards your camera is compatible with to avoid errors. You can use the online guide put together by the SD Association to help you with that.
Some cameras take CompactFlash (CF) cards. Although many professionals still use them, everyday consumers generally need SD cards. However, some photographers can see them as limiting because their speeds are capped. You'll also find that CF memory cards are comparably more expensive than SD cards, primarily due to lower demand from buyers. 
However, an increasing number of the latest cameras now favor CFexpress — the newest generation of CF cards — and XQD card technology. This is particularly true for those cameras and users who need fast speeds and a large amount of storage.
XQD memory cards are sturdy and fast but come at a higher cost. However, you're more likely to come across the new CFexpress memory cards, which are available in three sizes — type A, B, and C. 
Each type is of different sizes and varies in its maximum performance. Type B is the most popular one because it's sized the same as XQD. For that reason, camera manufacturers can offer firmware updates to allow photographers to use CFexpress instead of XQD. 
For example, if you use a Nikon Z series mirrorless camera, you can update your firmware to now use CFExpress Type B cards. Other professional camera models already use them, like Sony A7S III, Sony A1, Canon EOS R5, Canon EOS 1D X Mark III, and others. 
With that in mind, it's helpful to check if your camera is due for a firmware upgrade and what type of memory cards it accepts. Then, identify the most important factors, like speed, capacity, and reliability. After that, it is just a matter of finding a card that comes at the right price and from a reputable brand. 
We have made our recommendations based on the Canon 5D Mark IV, a popular camera body choice for many professional photographers. The camera needs a minimum of 160MB/s on a CF card and 95MB/s on an SD card.
Here are our top picks:
SD Memory Cards: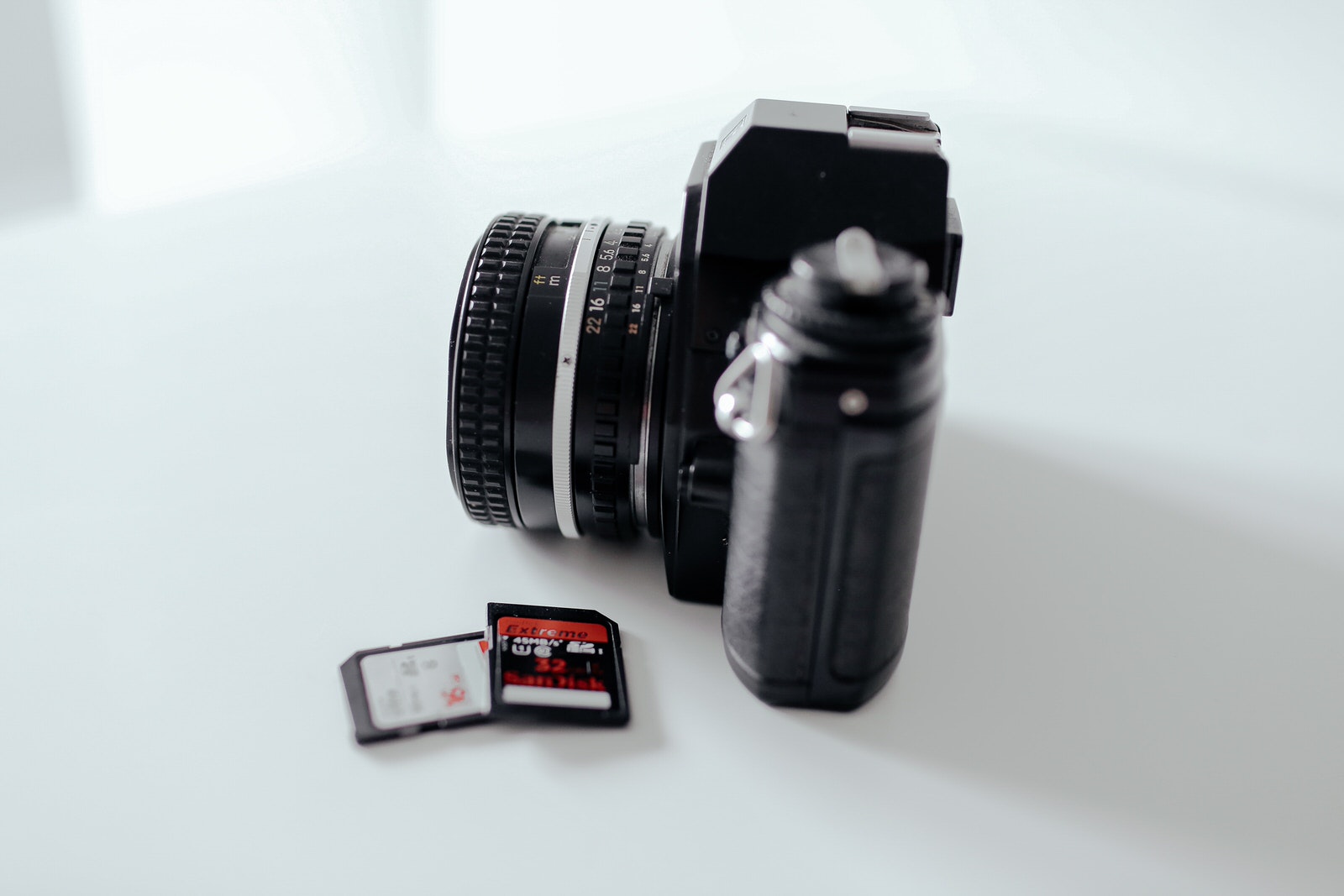 SanDisk Extreme Pro 95MB/s SDXC UHS-I U3
The Extreme Pro 95MB/s UHS-I is SanDisk's fastest UHS-I SD card. You can get 64GB for $55USD for 128GB for $100USD. SanDisk has built this memory card to withstand harsh conditions and gives a lifetime warranty.
Sony M-Series Tough SDXC UHS-II U3 
Sony offers this card with high speeds for continuous shooting at a great price. It has been designed to be solid and fully dustproof. It can even be immersed in up to 5m of water. You can get these memory cards for around $45USD for 64GB and $55USD for 128GB.
Transcend Ultimate UHS-II U3 SDXC 
These cards are capable of fantastic read and write performance. You can get 64GB for around $55USD. The manufacturer also offers access to RecoverRx software to help find traces of any deleted files.
CompactFlash Memory Cards:

Lexar Professional 1066x CompactFlash 
The Lexar Professional 1066x 128GB CompactFlash card offers high performance and large capacity. The card boasts as low as 14°F (-10°C) operating temperature. The 128GB is around $115USD, and you can get a 64GB for $70USD. 
Komputerbay 1066x CompactFlash
Komputerbay 1066x is a high-speed, low-cost option at around $100USD for 128GB. The manufacturer offers a choice of multi-packs if you want to buy in bulk and save more money. The memory card is also compatible with MagicLantern, a software enhancement that adds extra functionality to Canon DSLR cameras. 
SanDisk Extreme Pro 160MB/s CF Card
Extreme Pro CompactFlash cards are popular for many professionals. They are designed to operate in extreme conditions, well suited for travel, landscape, and adventure photographers. The memory card has an internal RTV silicone coating that protects it from shock and vibration and comes with a lifetime warranty. A 64GB will set you back around $65USD and the 128GB $110USD. 
CFexpress Type B Cards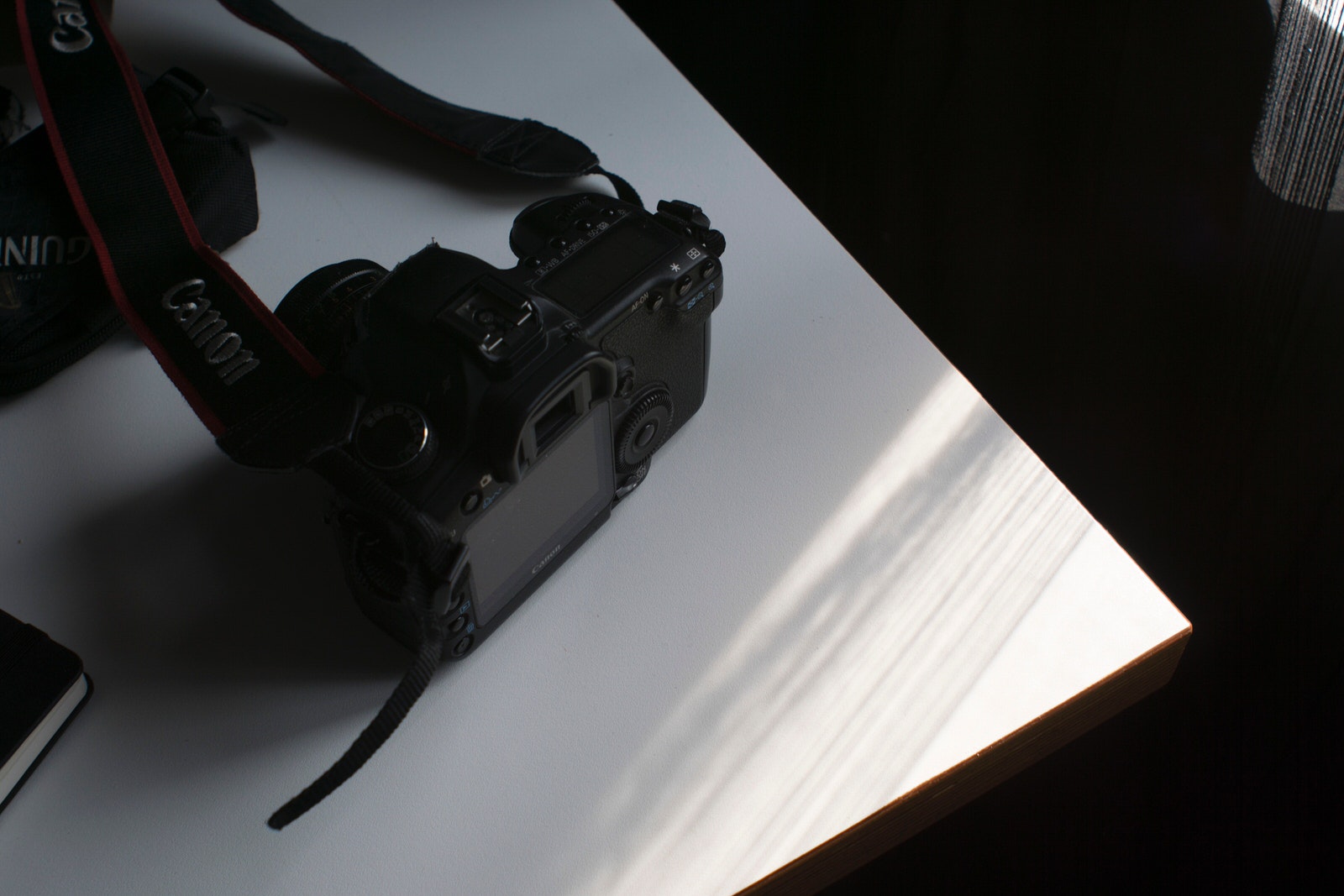 ProGrade Digital CFexpress Type B 1700 Cobalt
The ProGrade Cobalt memory card brings an all-around top performance, from write and read speed to reliability. However, the downside is that it only comes in two sizes — 325GB and 650GB for around $420USD and $730USD, respectively. 
Delkin Devices CFexpress 1.0 Power
This memory card supports up to 200 RAW images shot on a burst mode without delay. It has also been designed to be protected from shock, magnets, X-Rays, anti-static, extreme temperatures, and is UV-guarded. Delkin Devices cards are cheaper, starting with 128GB for $165USD up to 2TB for $795USD.
SanDisk Extreme PRO CFexpress Type B
SanDisk's Extreme PRO is an excellent choice if you want a card that can handle ultra-fast buffering. Not just for fast still shooters, it is well suited for 4K RAW video footage, too. You can pick a smaller 64GB one for $150USD or invest in 512GB which costs around $600USD.
Hopefully, this helped you learn more about different types of professional memory cards, and you will find it easier to pick the right option for you. 
If you want to learn more about the best method to back up your photoshoots, take a look at our recommended three-part backup system. The process advises using solid-state drives (SSD) or hard disk drives (HDD) for the first backup. Then, you also store your photos and videos using Network Attached Storage (NAS) and finish the process with cloud-based storage.