Narrative CEO's Photography Industry Predictions for 2023
---
There are plenty of reasons to be excited about being a professional photographer in 2023, and before we get right into it - no AI will not be replacing you, but it will have a significant impact on the industry whether you choose to adopt it or not. In fact, AI is the reason I am very optimistic about our profession and why I think there is plenty of exciting stuff that is going to happen this year. If you are still hesitant to use AI tools in your photography business, now is the time to get started or get left behind. 
A good chunk of my job is spent understanding the challenges and problems that Professional Photographers face, and to get more insight into this we conducted the "Professional Photography 2022 Census Report". The census gave me a lot of insights and helped me form my predictions for the industry in 2023. Have a read and please get in touch to let me know your thoughts - we love hearing from our community!
Prediction #1:
Photographers will increase their volume of photoshoots
One of the biggest limiting factors allowing photographers to shoot more is time. As any photographer knows, for every hour of shooting, there are multiple hours spent planning the shoot, coordinating with clients, culling, editing, and delivering the final product. With the increased use of AI based software, photographers are able to cut their workflow time down significantly and therefore, schedule more shoots.
I predict that in 2023, more professional photographers will adopt AI-based technology to help improve their workflow efficiency, which will mean more time saved! I think we will see that photographers will be able to increase the number of shoots they do by 5-10% over 2023.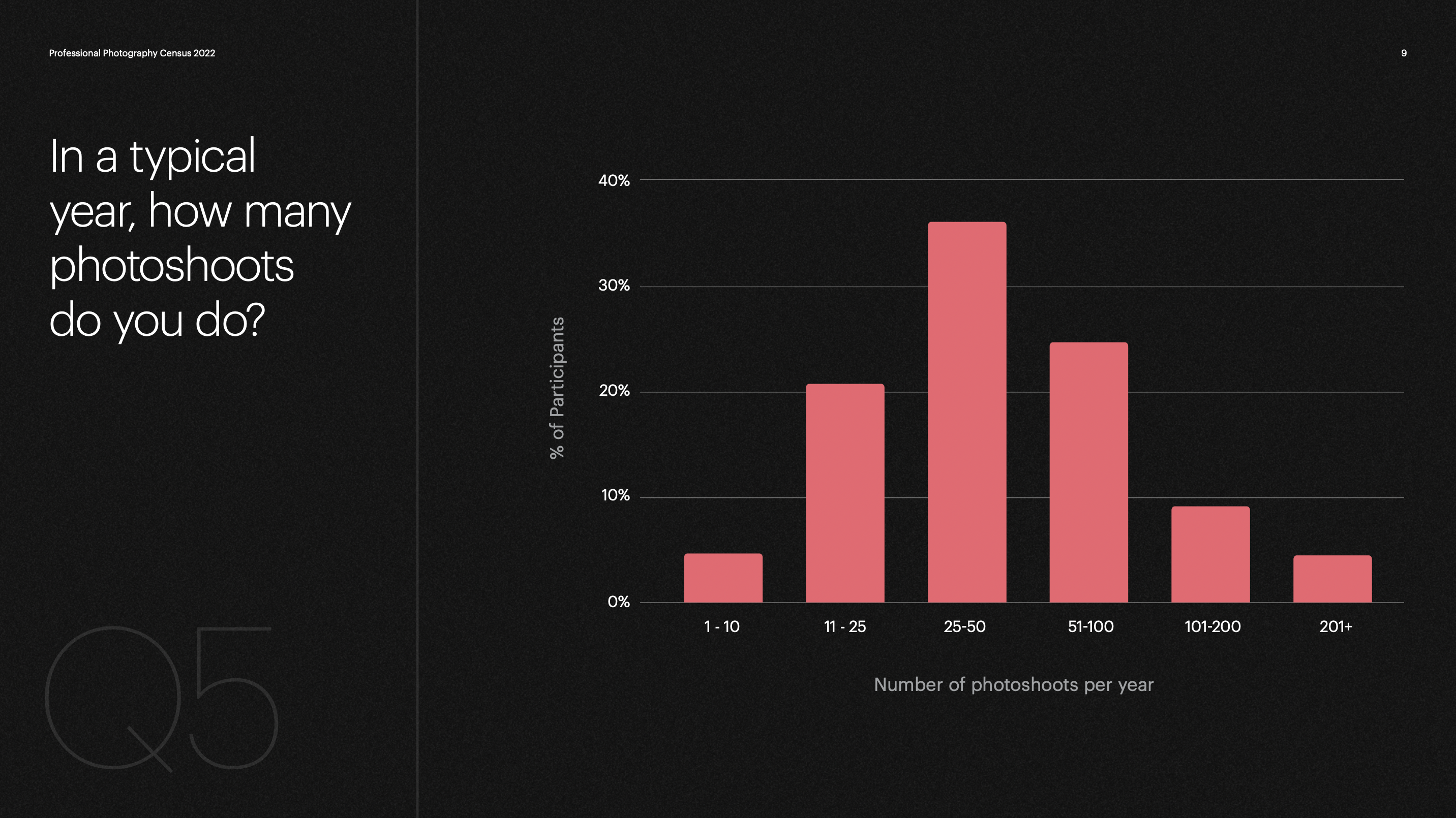 Prediction #2: The % of photographers who solely get their income from photography will decrease
We've seen lasting effects from the Covid-19 pandemic on the photography industry - one of which is how photographers make their income. Because many photographers were unable to shoot for an extended period of time and therefore lost out on income, there has been an increasing trend of diversifying income, whether it's through offering additional photography related services like educational courses or mentoring, or by selling presets. I predict that photographers will continue to diversify their income, and therefore rely less on photography as their sole source of income.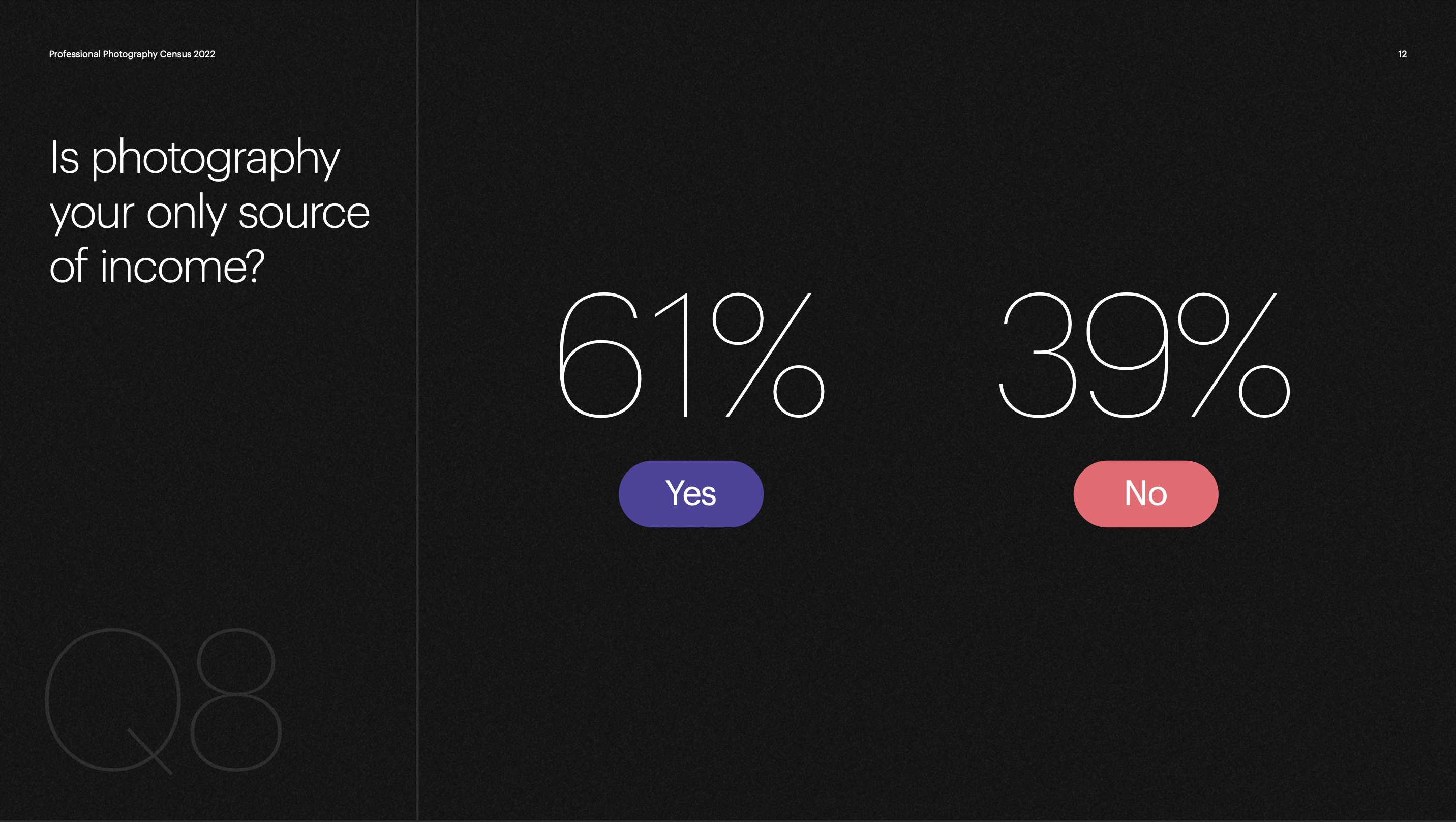 Prediction #3: Professional Photographers will earn more money
With photographers being able to increase the number of photoshoots they do because of workflow optimization, they will also be able to increase the amount of money they make from their photography. Let's say you shoot three more shoots in the next year because you have additional time. For some photographers, that could be an extra $9,000-12,000 in income!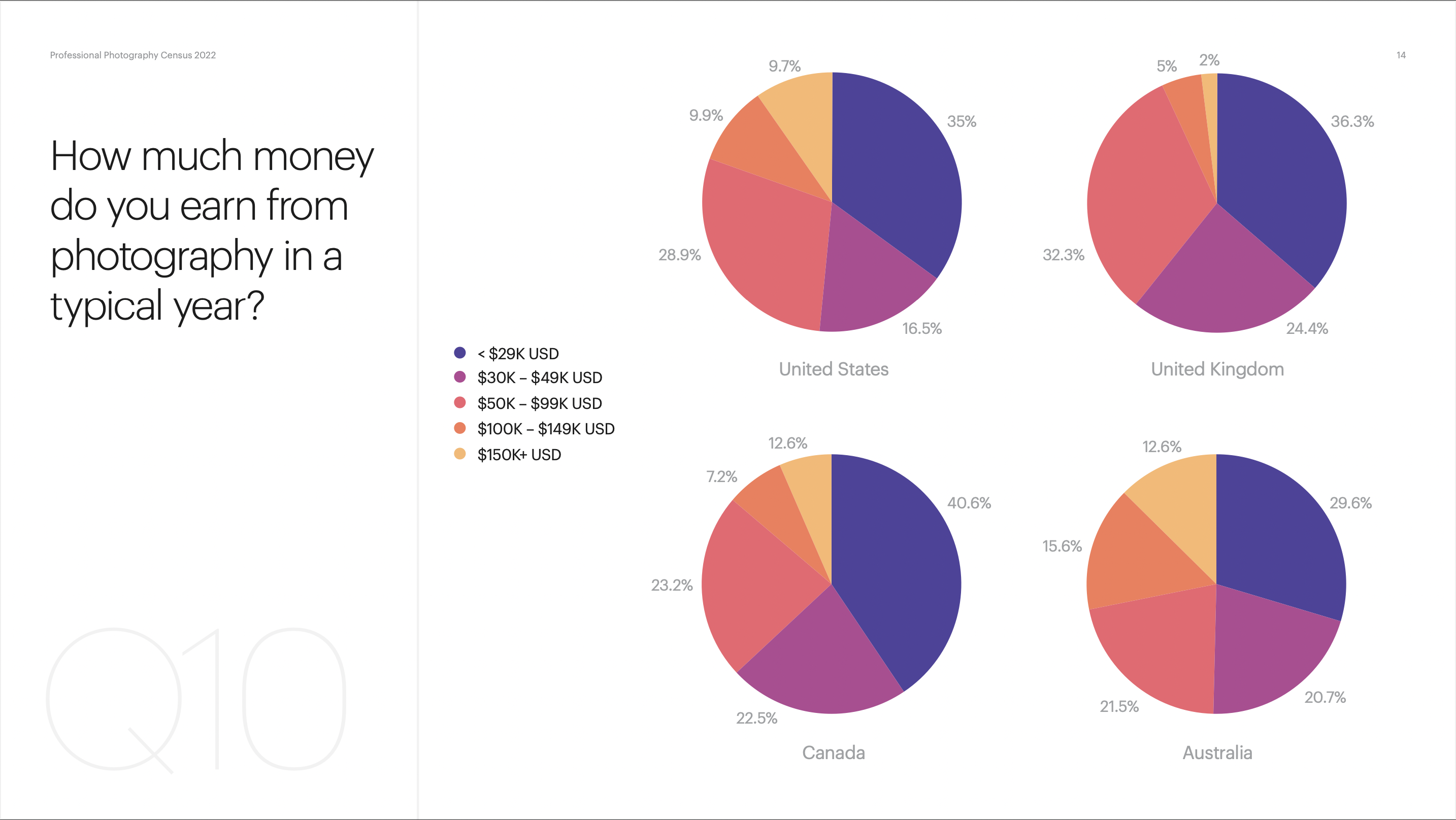 Prediction #4: The % of photographers who outsource will increase
Not only is outsourcing becoming more normalized, but there are also better tools to help support it. Photographers have realized the importance of optimizing their workflow as this is where most of your time is spent and therefore the biggest opportunity to redirect focus towards generating more business or improving their skills.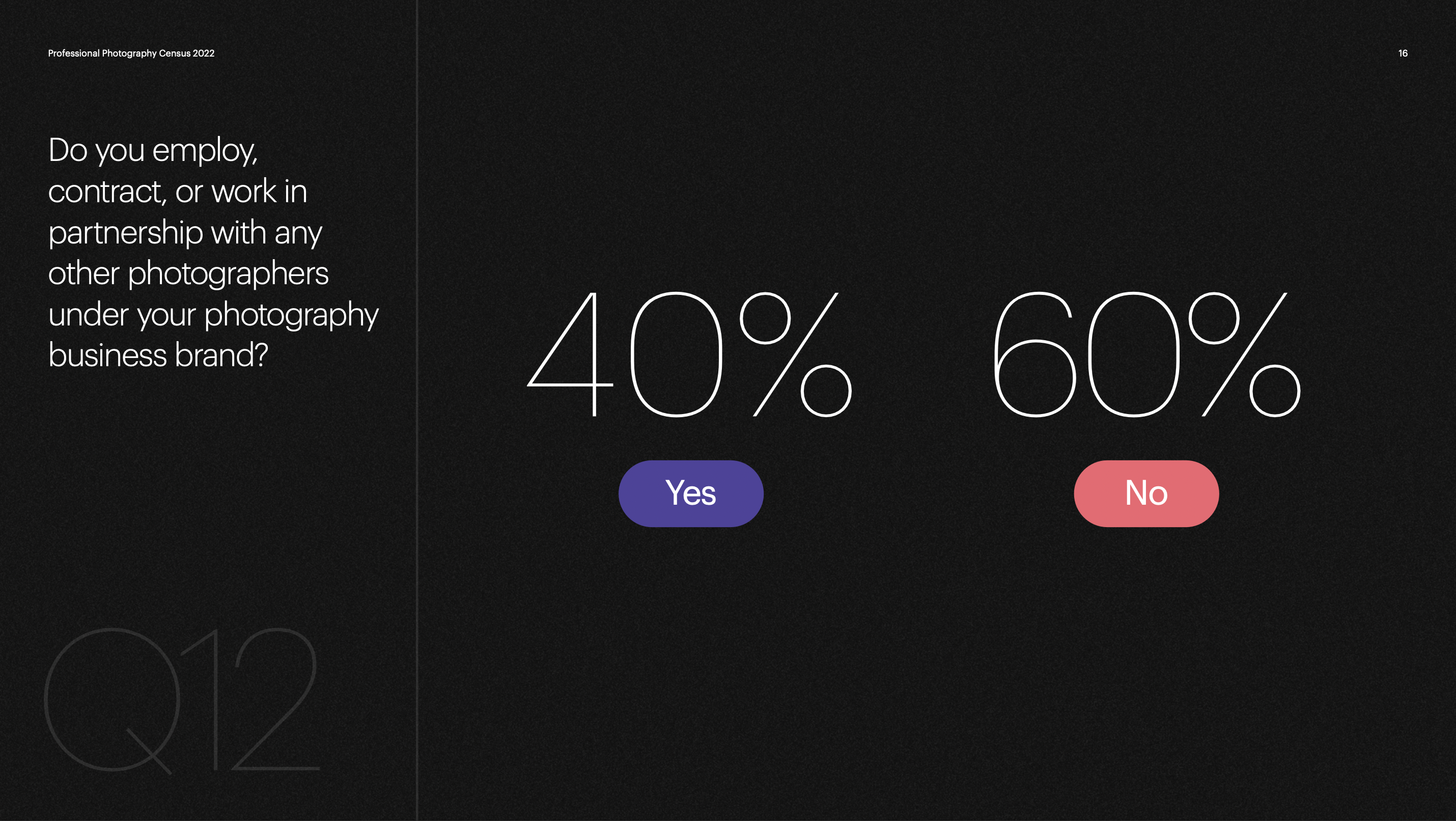 Prediction #5: It will cost more to do business as a Professional Photographer 
It's a bit of a no-brainer, but by spending a small amount on tools to optimize your workflow, you can win back huge amounts of time. As photographers continue to see the benefits of adding AI into their workflow, they will increase the number of software programs they are using. However, because these programs help reduce time spent at a desk and allow more time to shoot, they will pay for themselves!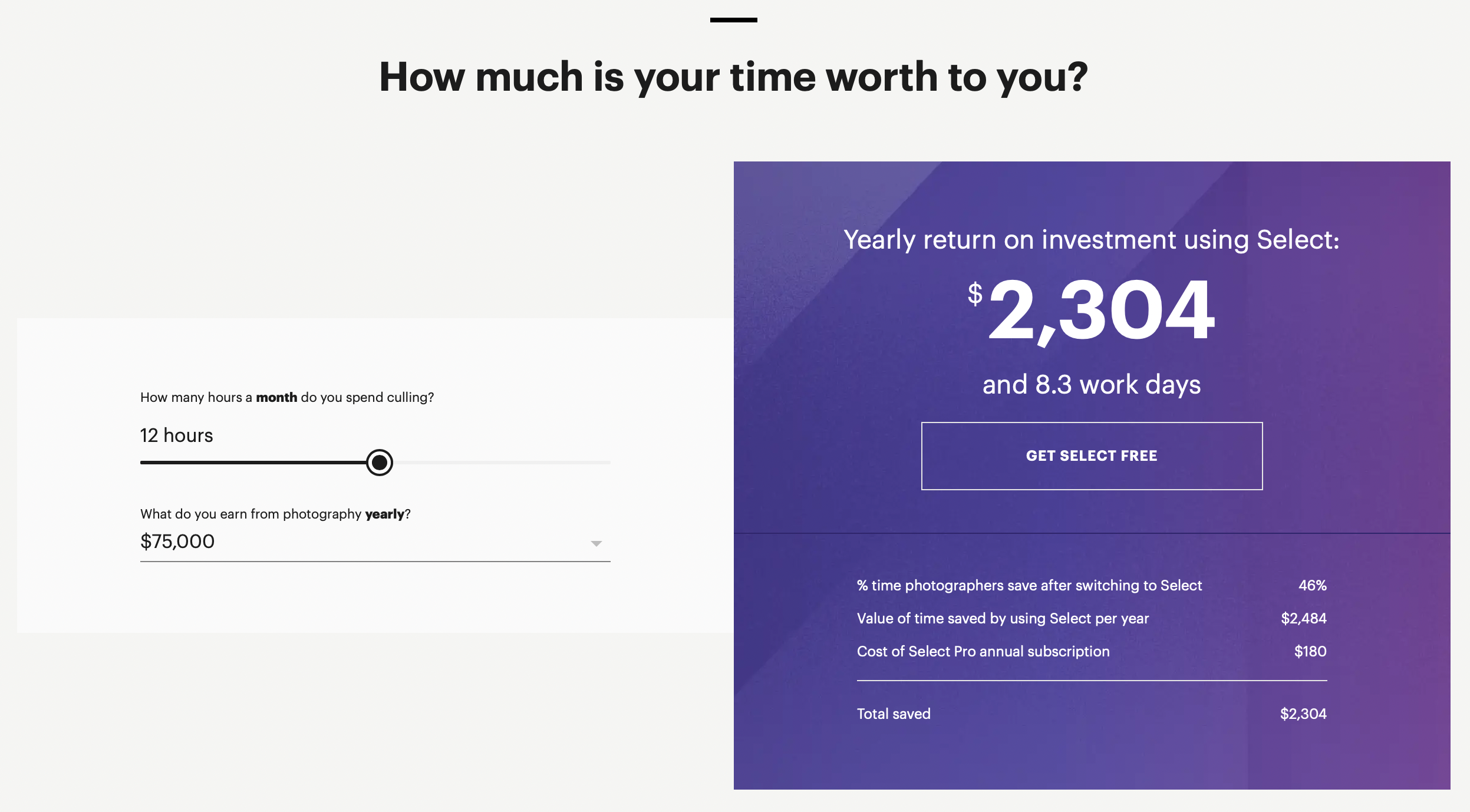 For example, a photographer that spends 12 hours culling each month can spend $15/month on Select and save $2300/year of their time and over 8 work days! This logic applies across all tools that optimize your workflow. The photographers who choose to invest in these tools will have a significant advantage over those who don't, as they will have the opportunity to grow their businesses more rapidly.


Prediction #6: More photographers will shoot with Canon cameras
In 2022, Canon was the dominant camera brand among photography professionals that participated in the Photography Census. My prediction is that more photographers will switch to using Canon cameras in 2023. The company's addition of top-of-the-line mirrorless cameras, combined with their unmatched color technology, creamy skin tones, and superior line of lenses are no match for their competitors.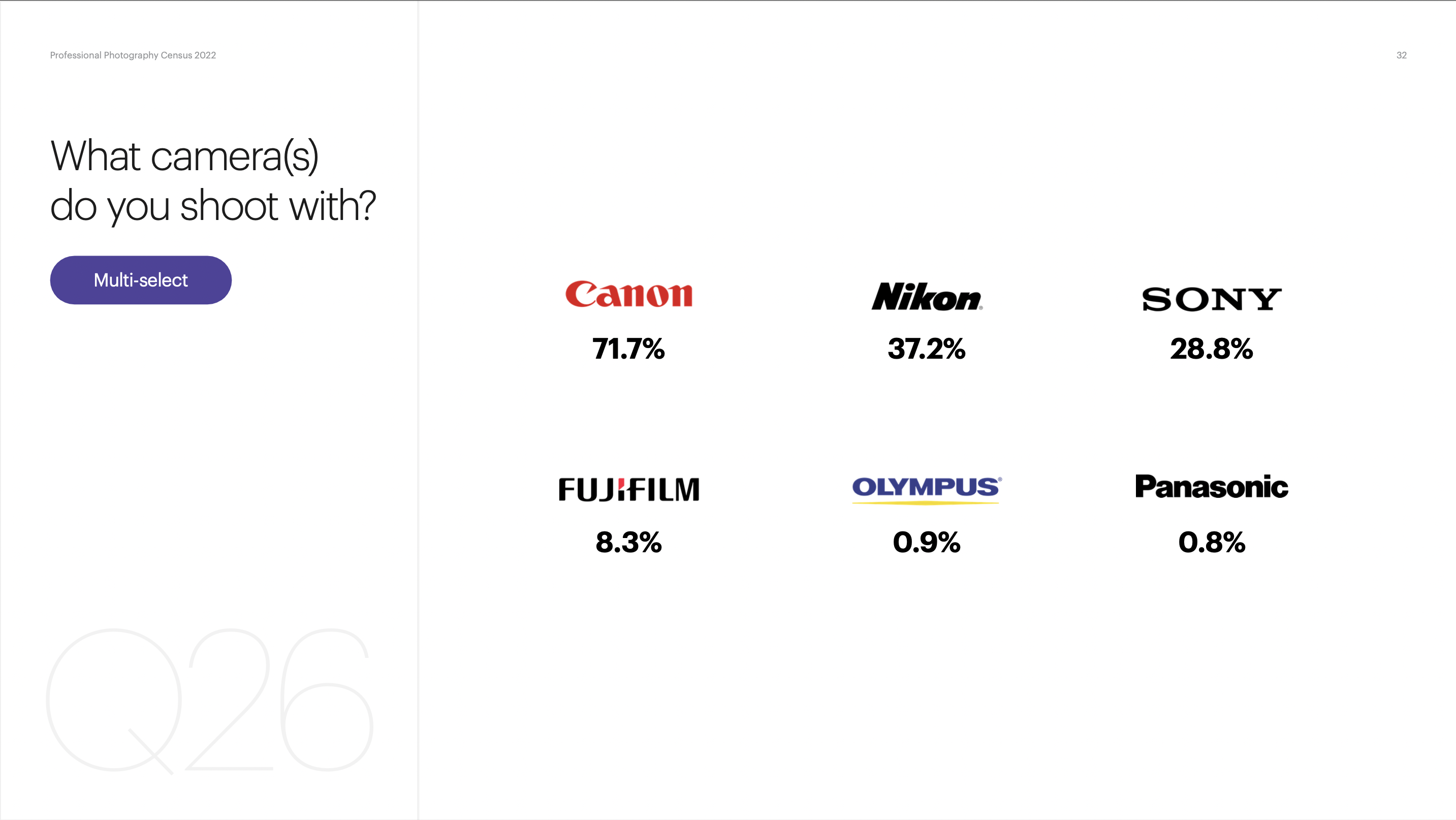 Prediction #7: More photographers will shoot with mirrorless cameras
We've already seen a HUGE shift in this space and this will continue in this direction until almost all photographers are using mirrorless. Having recently moved to mirrorless myself, I can tell you that the two most appealing factors are a) a substantially better focusing system which can make judgments about which face is most important (don't worry you can overwrite it at any stage with the click of a button) and b) significantly lighter camera bodies which make them much easier to carry all day without breaking your back.


Prediction #8: TikTok will be adopted by more photographers to grow their brand
You can see in our recent Photography Census, only 13% of photographers showcase their photography work on TikTok, but 20.8% consume content about photography on the same platform. As photographers continue to see declining engagement with followers on Instagram, I predict that they will move to TikTok to capture new audiences. A result of this is that photographers need to get better at a) showcasing their work in video format (something that's difficult to do when you are showcasing photos) and b) showcasing their personality through generating conversational content about themselves and their process. And for those die-hard Instagram fans who need a photo feature, TikTok slideshows could be just enough to win them over.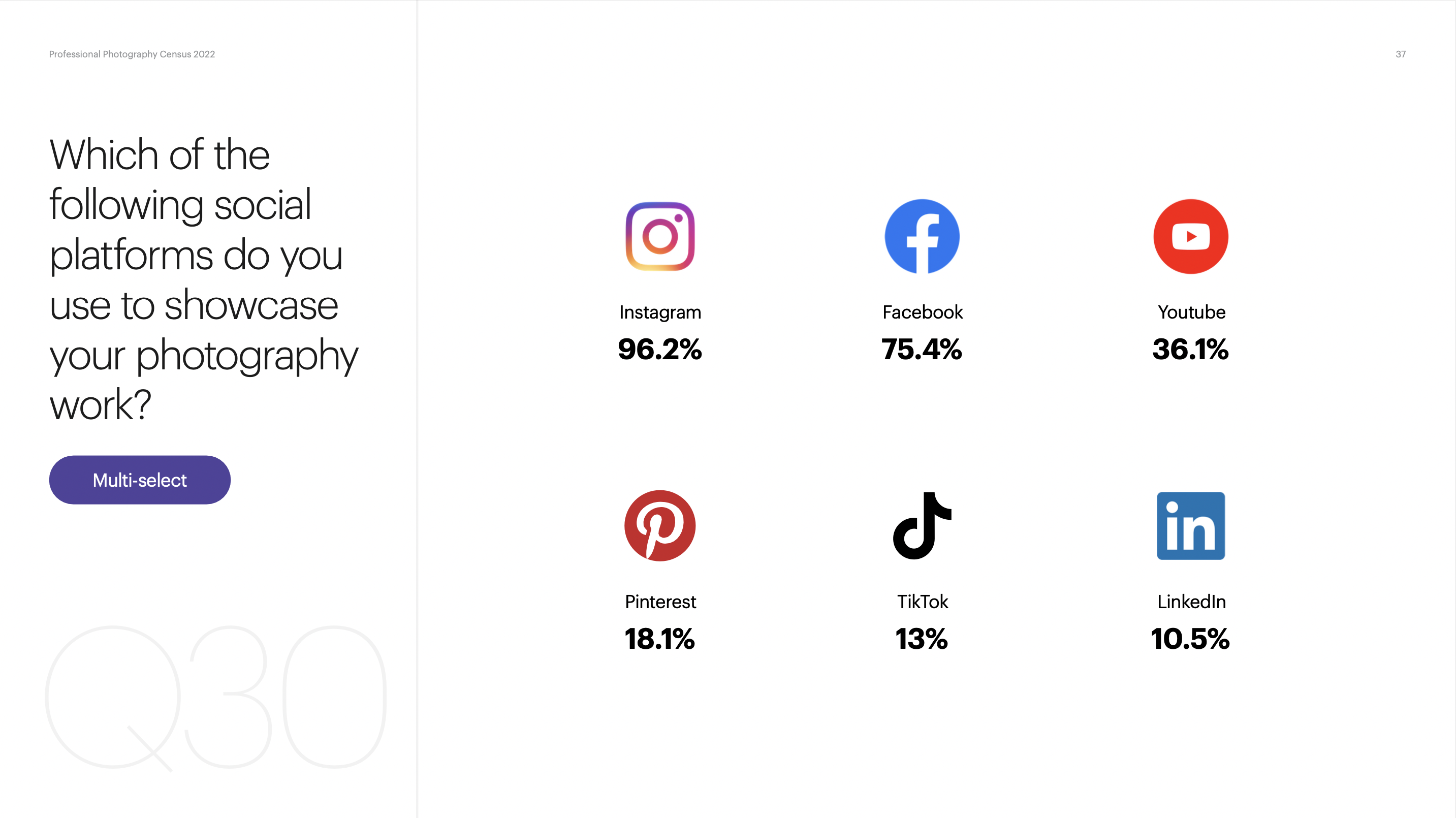 Cull your photoshoot twice as fast
Get Narrative Select Free on macOS & Windows. No credit card required.