At Narrative, our mission is to help professional photographers own their post shoot workflow and take back control of their artistry and the narrative they create through their photography.
An important part of that mission is to make sure Narrative Select is accessible to photographers at all levels, whether you're just starting out or you're expanding your business. That's why we have a free version of Narrative Select.
Since launching the free version of Select, we've vastly improved the software, and we want to provide all free users a consistent experience with more unlimited access to some of our most loved advanced AI-assisted features.
What you'll get in Select Free
From 6 June, 2023 Free users will start a limited 6 Pro project trial instead of getting 4 Pro projects each month. You will continue to get free and unlimited access to Free projects after your Pro trial has finished.
The new Free projects will now have unlimited access to more advanced AI-assisted features – such as the Close-ups panel, First Pass Image Assessment Indicators, Image Focus Scores, and Face Assessments on hover.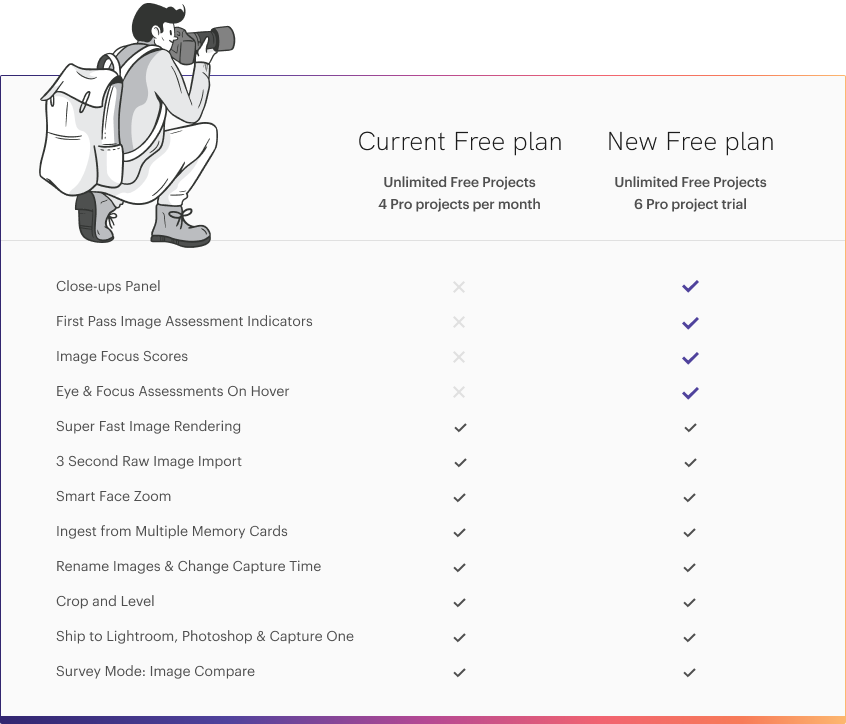 Close-ups Panel
The Close-ups panel ensures you can see everyone's faces perfectly – no more time spent zooming and panning for each face. If you do need to zoom, just hit the spacebar to zoom straight to the most important face. 
On the Pro version, you'll also see face and focus assessments on each face in the closeups panel.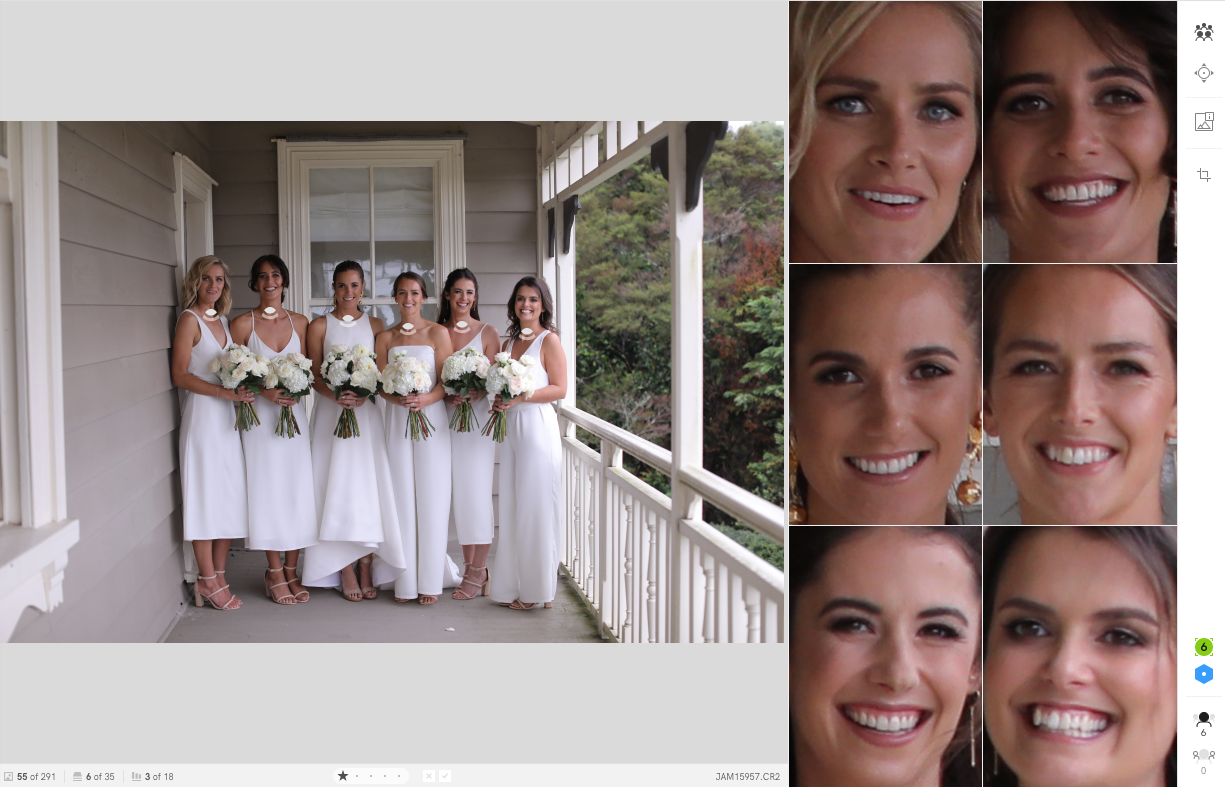 First Pass Image Assessment Indicators
First Pass Image Assessments in the vertical toolbar allow you to quickly identify the potential picks (blue hexagons) and the potential undesirable images from your shoot (red hexagons). 
On the Pro version you can also filter to  hide the undesirable shots, meaning you are viewing 20-30% fewer images per shoot.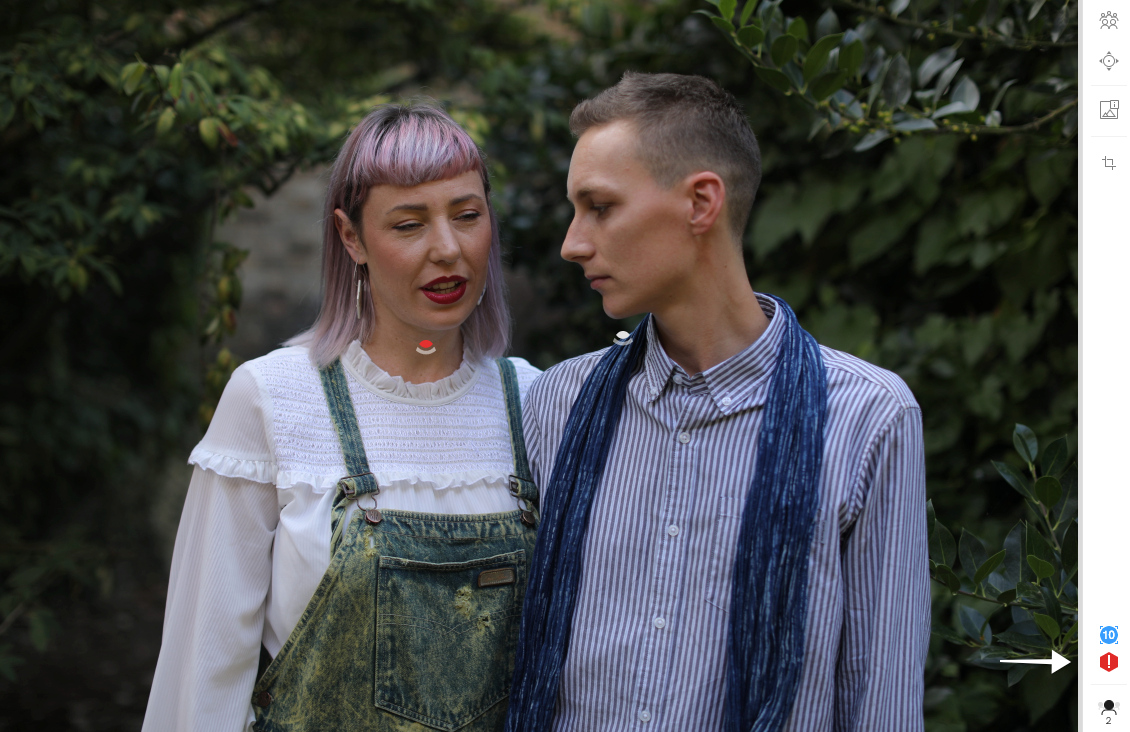 Image Focus Scores
Each image which has at least one face detected will be given an overall focus score to help you quickly identify your sharpest images.
On the Pro version you can also filter to show just your sharpest shots for an even quicker workflow.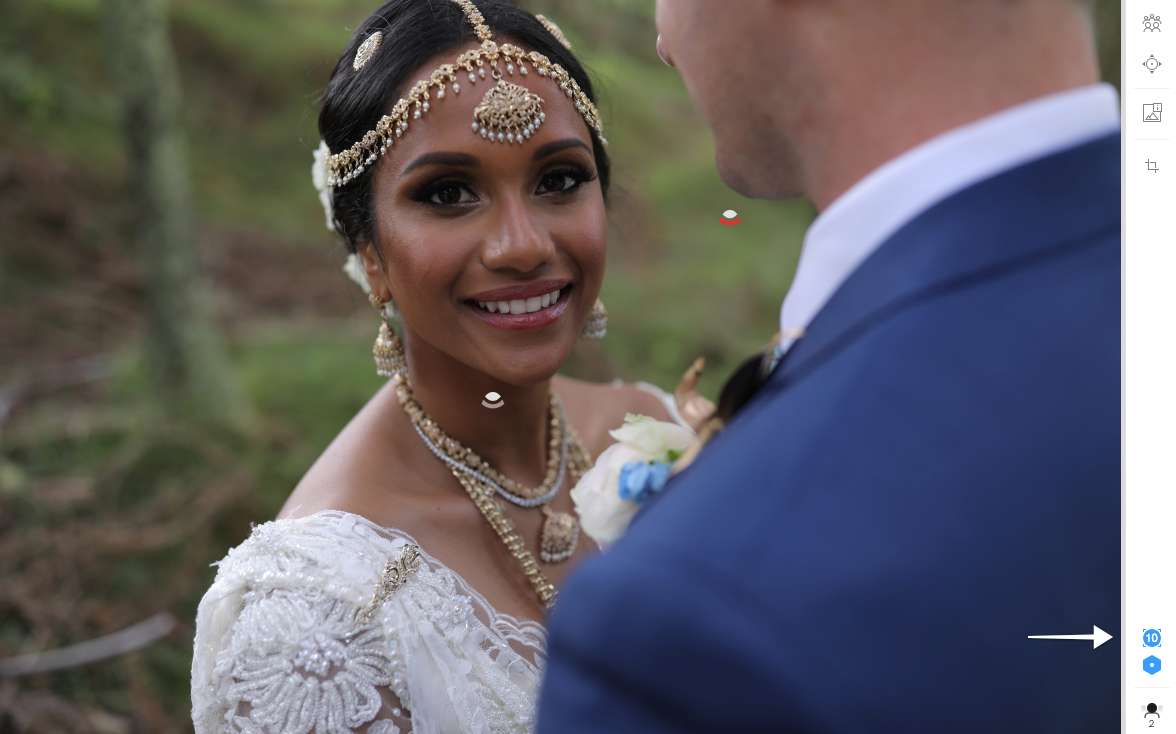 Face Assessments on hover
Hover to see individual face assessments to get more detail on your subjects, e.g. how in or out of focus they are and if their eyes are open or closed.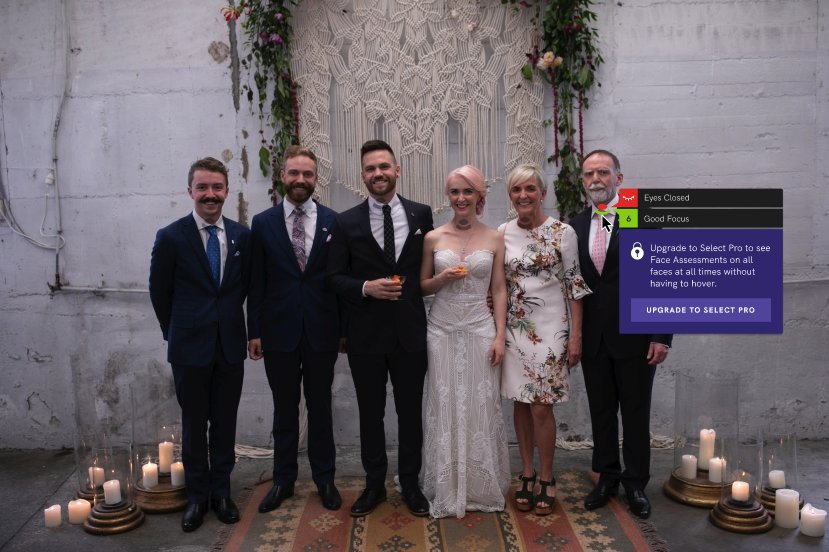 FAQs
Is Select Pro changing too?
No. There are no changes to Select Pro.
If I'm currently on Select Free, will I receive the Pro trial or is that just for new users?
Every current user of Select Free will also receive the new Pro trial when the changes take place on 6 June 2023.