The Best Cloud-Based Backup Solutions for Professional Photographers
---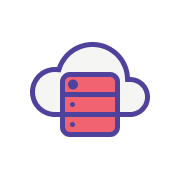 Cloud storage is an important part of the backup process for photographers as it means you have a copy of your files off-site. That way, if anything happens to the copies you have at your home, say a flood or a fire destroys them, you can rest easy knowing you have another copy of your files in the cloud.
We suggest having your cloud-based storage as a part of a three-part back up system that includes an HDD/SSD, cloud-based storage and a NAS. Read our full guide of backing up your photoshoot here. 
There are many cloud storage options available and we've picked out some of the best for you.
Backblaze
Backblaze automated set-and-forget online backup service. It works with most file formats, including RAW files and can back up external devices. 
Speed: By default, Backblaze backs up at 256 kbps (about 3 GB/day.) However, if you have a faster connection, you can slide the Throttle setting to the right to backup faster.
File recovery: 30 days
Devices/users: 1 computer
Version history: Yes
Price/storage: $60USD year unlimited (not including downloads)
Crashplan
This is another automated service that you can set up once and it runs in the background. 
Speed: Their goal is 10gb day
File recovery: 45 days
Devices/users: 1 computer
Version history: Yes
Price/storage: $149 Unlimited 
Dropbox 
Dropbox is an intuitive and effective cloud storage option that is easy to work into your workflow with online an offline syncing. 
Upload/download speed: Dropbox automatically throttles uploads to prevent any noticeable slowdown in browsing. Downloads are performed at the fastest download speed available. However, you can manually customize these bandwidth-usage settings.
File recovery: 180 days
Devices/users: Business users can link as many devices as they need
Version history: Yes
Price/storage: Starts at about $119 1TB
Hopefully, this helps you find the best Cloud Storage storage for you. 
Read our other articles on the different types of storage solutions we suggest using: